Let's just say that there is no shortage of amazing food in Israel. Here's a sample of what I've been enjoying.
1. Shakshuka (Full House, 198 Ahuza St, Ra'anana, Israel). This dish is made with tomatoes, eggs, onions, red peppers and a special blend of spices. I asked around for the best Shakshuka in Ra'anana and this restaurant came highly recommended. See the green vegetable in the bowl? I thought it was a green pepper. WRONG. It was jalepeno. Lesson learned.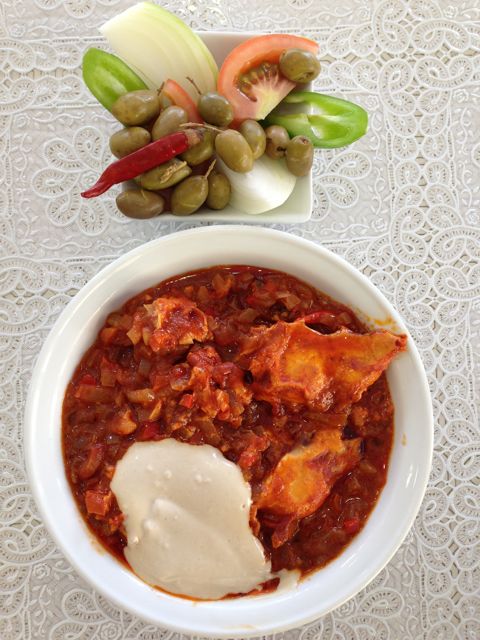 2. Hummus. Sadly we just can't get hummus like this in Toronto. This is the real deal. Again – it's from Full House.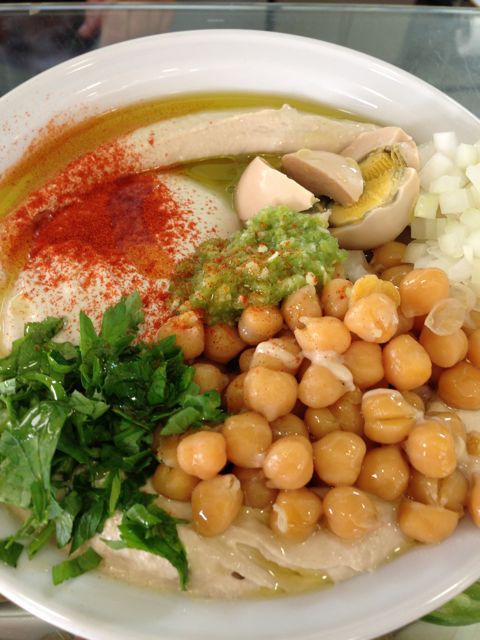 3. Beer!! I discovered that a microbrewery does exist in Israel and it's called Jem's. The founder of this bar/restaurant had a dream and made it happen. Congratulations Jeremy!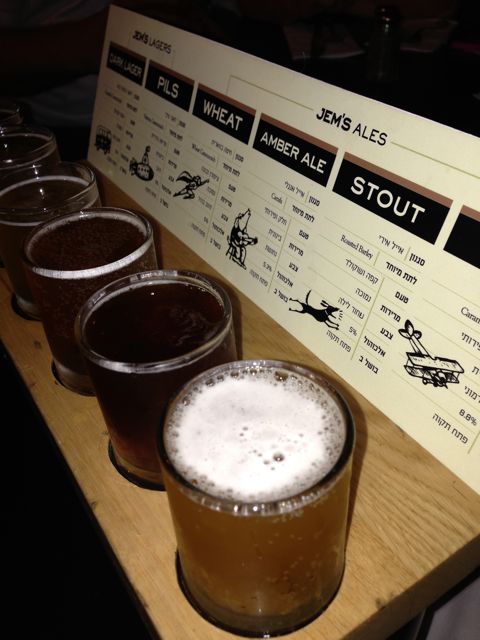 4. Root Salad. My cousin took me for a beautiful lunch in Herzilaya at a restaurant that overlooked the beach. We certainly did enjoy the atmosphere and the salald!!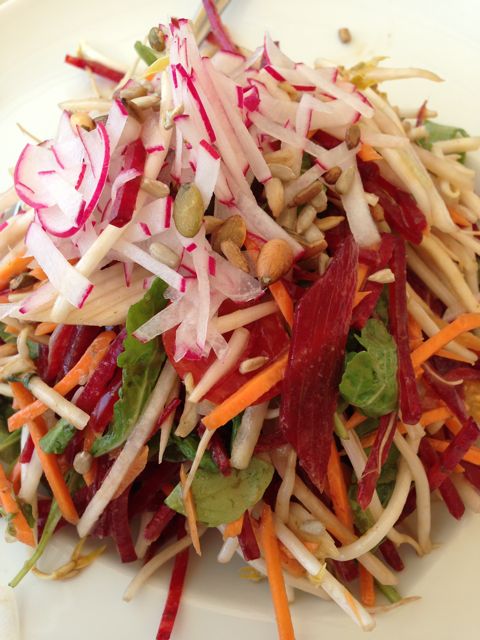 6. Fatoush Salad: I ordered this salad from Bread Story, (86 Dizengoff, Tel Aviv). Again, many thanks to my cousin for the recommendation! Loved everything about this salad.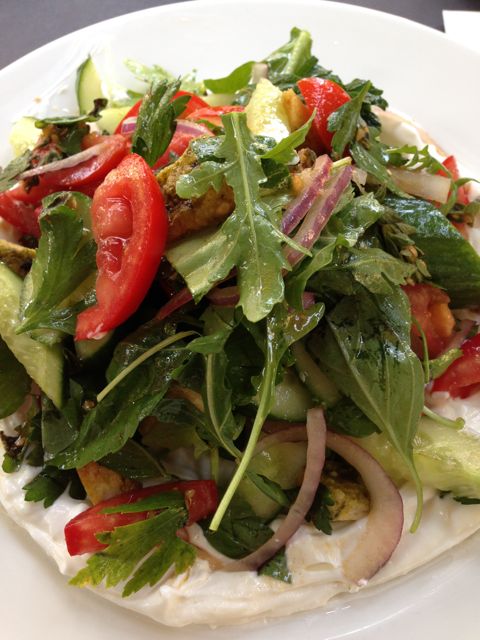 7. Cheese:  Discovered an amazing gourmet food store in Ra'anana called Basher Fromagerie   (89 Ahuza). Naturally I gravitated towards the cheese that was not only colorful but flavorful too!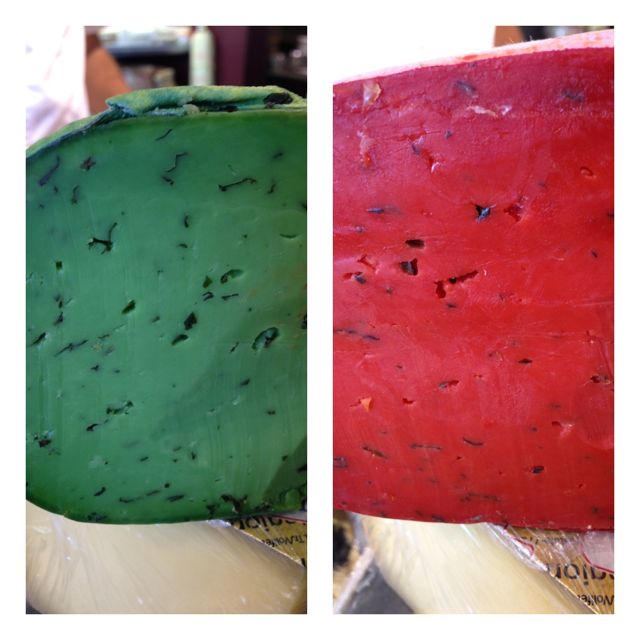 Can you tell that I'm having a great time in Israel? I only have a few days left before I continue my travels to Barcelona where I will continue my food adventures!! #happydance