I've been a huge fan of Mother's Dumplings since their original location was on Huron. Then they  moved to a much (much) bigger space at 421 Spadina and just recently they opened a second location at 840 Danforth East. I was eager (curious?) to check out this location even though the Spadina location is closer to me. So I grabbed a friend (who had never been to Mother's Dumplings) and off we went.
The outside of the restaurant (on Danforth) looks like this and looks pretty similar to the Spadina location (except smaller)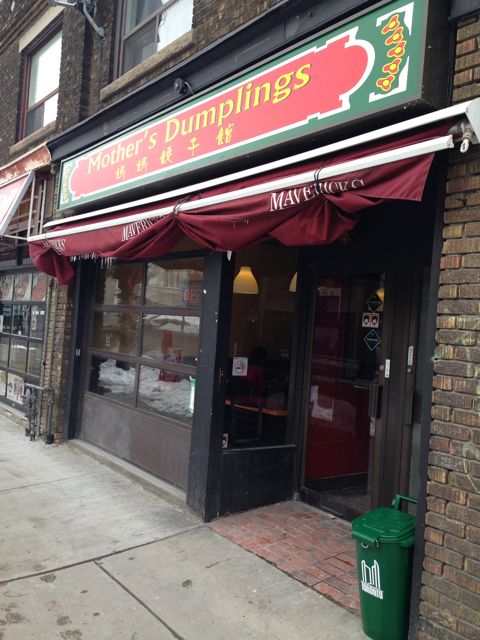 The inside of the restaurant looks very different than the location on Spadina. i.e exposed brick wall and booths and smaller.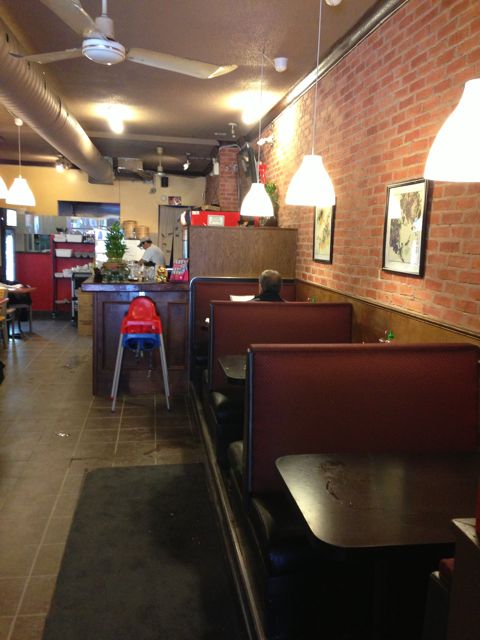 As always, I ordered their wonton soup. I'd like to announce that I like their wonton soup better than ramen or pho. I'd also like to announce that I like their wonton soup better than the dumplings!! There is something special about this wonton soup. It has all sorts of dried things floating around, seaweed and more. Not to mention that it's CHEAP. A large bowl for 2 costs only $5.70.  I have recently introduced this soup to two friends and both friends loved it.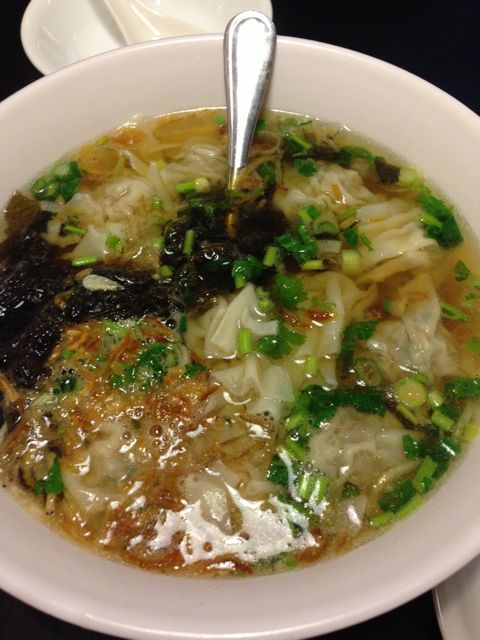 We also ordered an order of dozen steamed  shrimp, chive and egg dumplings. (B3). Like their location on Spadina, you can watch the dumplings being made.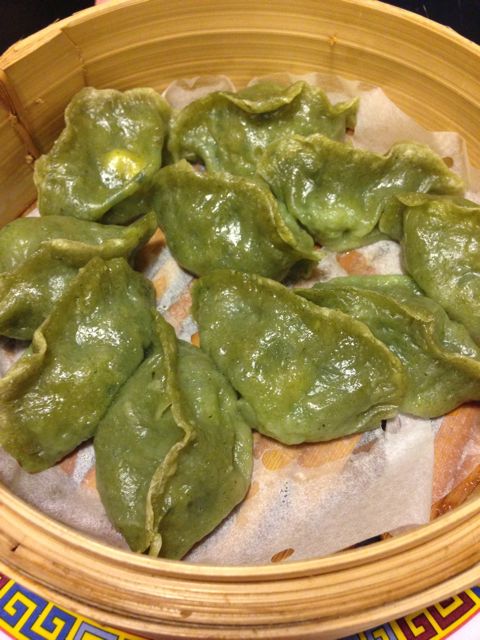 The bill came out to $16.27 for two people. Not bad eh?
I seriously hope that this location will get as much love as their Spadina location.
For More Information:
Mother's Dumplings, 804 Danforth Ave. Toronto 647 350 8988