Do you Love Krispy Kreme? Me too. I can still remember the first time I had a Krispy Kreme donut in Florida.
I also remember when Krispy Kreme arrived in Mississauga. Oh how I remember.
I'm sure you remember too as it appeared that everyone at one point or another had lined up for one of their hot delicious donuts.
I'm pleased to let you know that Krispy Kreme has recently opened their latest Café at the historic corner of Spadina Avenue and Nassau Street.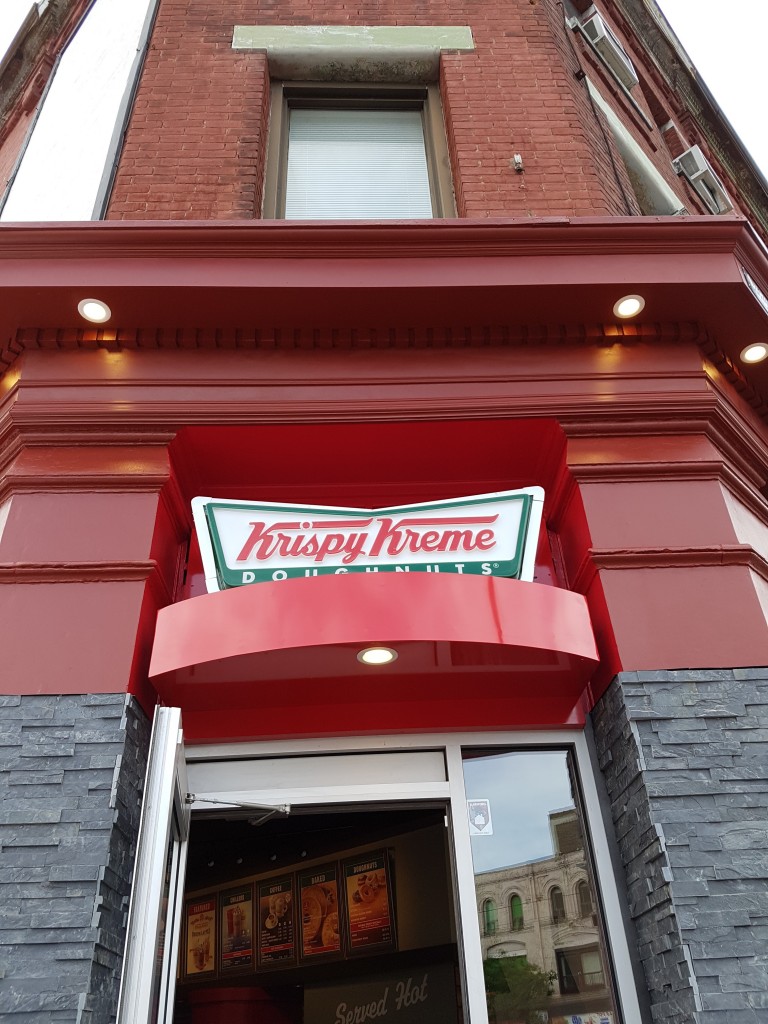 The iconic brand plans to offer classic menu options as well as share new innovations with loyal Krispy Kreme fans. Downtown Torontonians will be able to enjoy the new shop, featuring a "served hot experience".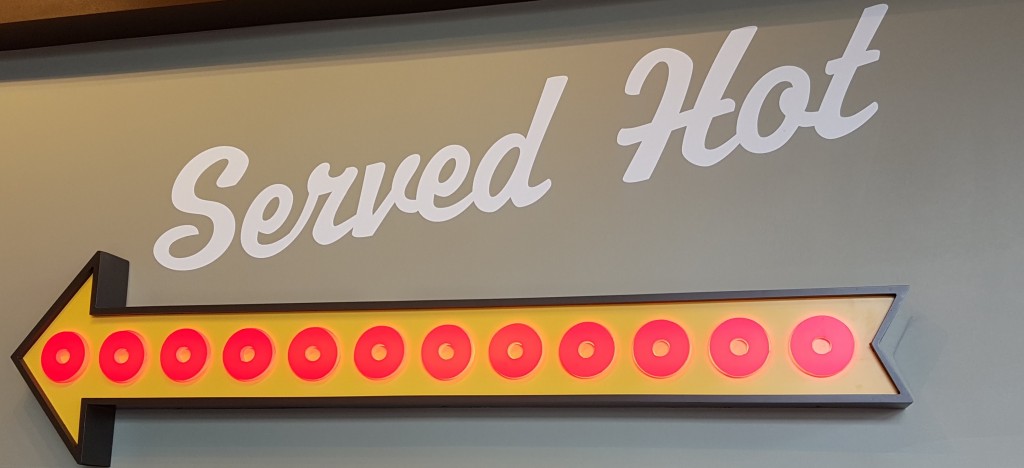 Naturally I was all to happy to attend this event which had this very cool Krispy Kreme cruiser outside the cafe.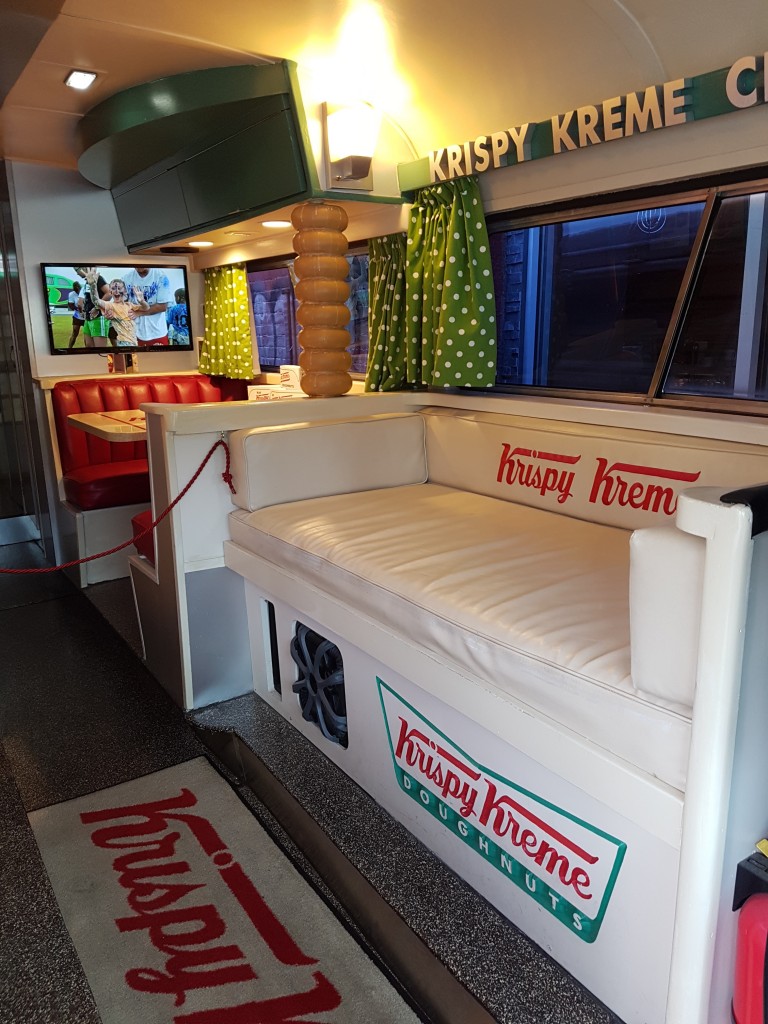 But I admit, I spent most of my time inside inhaling a hot original Krispy Kreme donut.
It wasn't an easy choice for me to make as there's quite an assortment of donuts to chose from! See what I mean?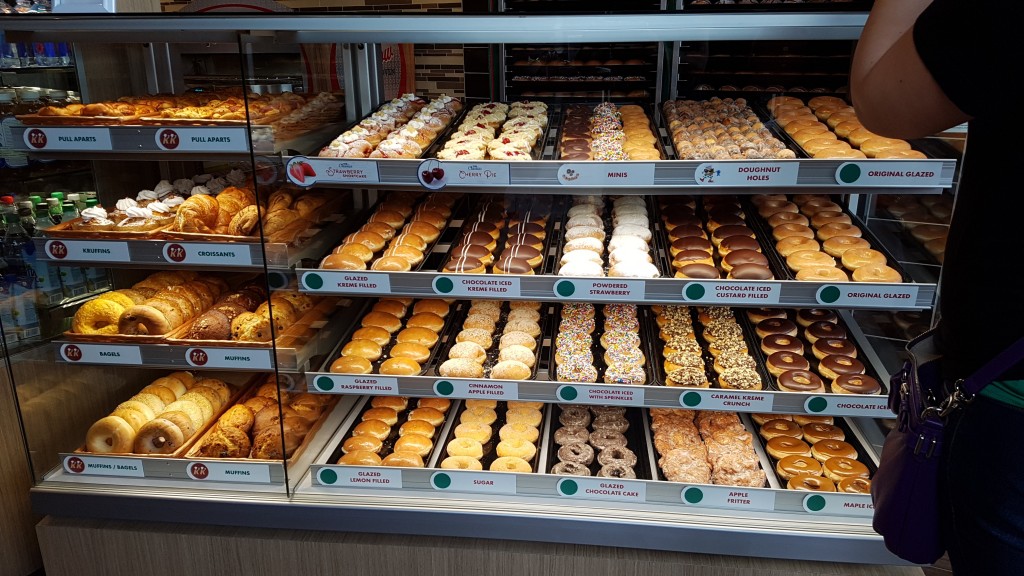 For more information:
Krispy Kreme, 400 Spadina Avenue,  Toronto ON
Website: www.KrispyKreme.ca
Twitter and Instagram: @KrispyKremeCan
Facebook: https://www.facebook.com/KrispyKremeCanada/