Panago is a pizza franchise that originated in Western Canada. Many years ago (about 6?), I discovered one of their first franchises in Toronto (on Gerrard St). I was impressed six years ago and I'm still impressed.
These are the reasons why I  am super impressed with this pizza franchise:
a) Each location is spotless. Take a look at these counters….I mean seriously, this is impressive non?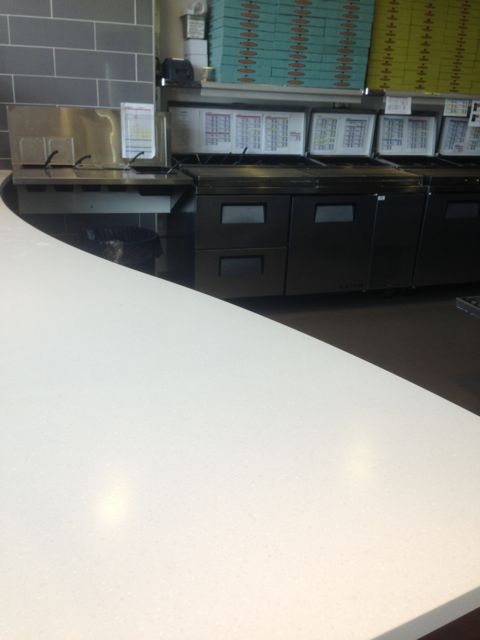 b) The Pizza: I ordered the Veggie Korma (Indian Korma Sauce, Roasted Garlic, Baby Spinach Leaves, Green Peppers, Pineapple, Hot Banana Peppers, Mozzarella and Cheddar Cheese). Despite the fact that I'm lactose intolerant and carb free since June 2012, I DEMOLISHED THE ENTIRE PIZZA. I couldn't help myself.  I tried to only have one piece but it didn't work.
3) They get Social Media and use it in a big way. You see, I scored the above Pizza due to a Four Square Promotion that was taking place at their Liberty Village location. It wasn't a free slice, it was an ENTIRE small pizza. I had an amazing chat with the manager (Manny) who also told me about other promotions (ie www.libertyvillagereviews.com). Oh how I love social media (and good pizza).
4) They offer gluten free pizza too. This was launched just recently and I'm sure there's a lot people out there who are happy to hear this!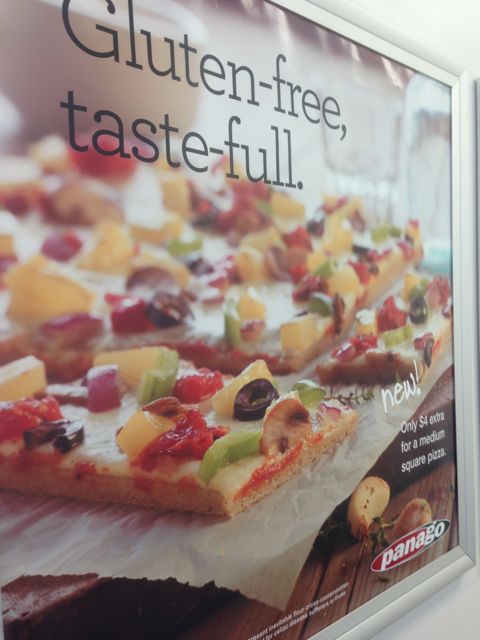 Have you checked out Panago before? You really should. #justsayin'.