For months, I drove by a window sign that said "Fresh..Coming in the Summer". I waited and waited and waited. Finally the day arrived (err..it was Fall but that's OK) and it was open. I was excited to visit as I knew that this location was going to be a hit, for this popular  vegetarian/vegan restaurant. (which now boasts 4 locations).
Heading north of Bloor was a smart strategic move. This is easy for me to say – seeing as I live about a kilometre away!
I love that this particular location is paying attention to the fact that single diners might want the option to sit at a BAR  to eat, and not by themselves at a table. I think I counted THREE bars (by the window…when you first walk in ..and at the back). #ANOTHER #SMART MOVE.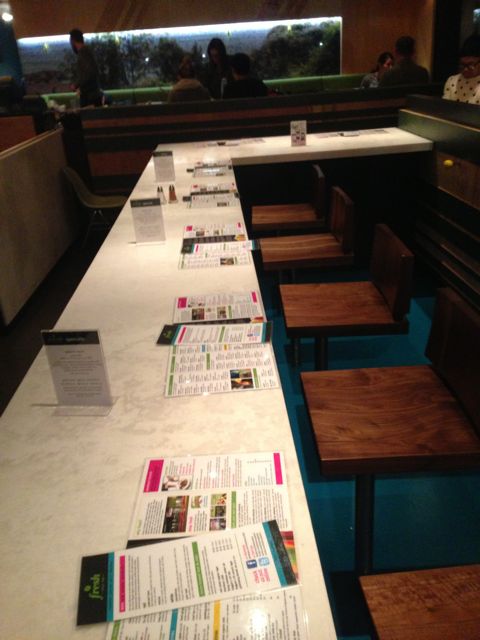 What did we order?
Well I can't seem to visit Fresh without having these epic quinoa battered onion rings . They come as an appetizer but I wish they came as a main dish!!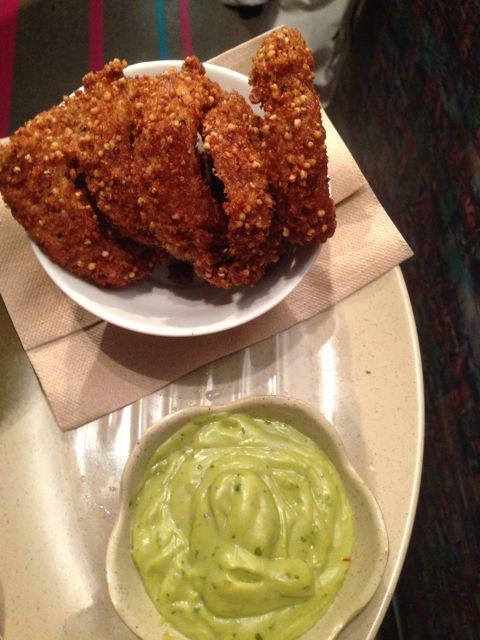 We also ordered:  the big salad, the soup of the day with grilled cornbread and hummus, and the picnic burger. Everything was FRESH FRESH FRESH and completely inhaled. Our waiter was also super attentive and helpful too.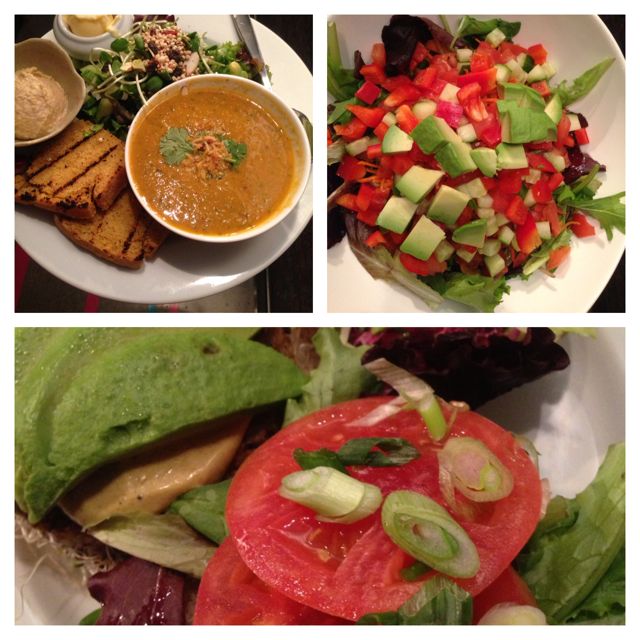 For more information:
Fresh on Eglinton…90 Eglinton Ave East, Toronto 416.599.4442 PS take out is available too.
Twitter: @freshoneglinton
Facebook; www.facebook.com/freshsince1999
Instagram: freshrestaurants
Foursquare: Got a message today that if you check in before Dec 31 on Foursquare ,you could become the mayor and win!!
This company really gets social media and gets serving FRESH food. Hope you will get a chance to also visit this location soon.
Disclosure: I was given a gift certificate to visit this location however all opinions in this blog post are my own.