There's a new cracker on my radar and it's called Sanissimo Salmas. (I dare you to say that fast…four times).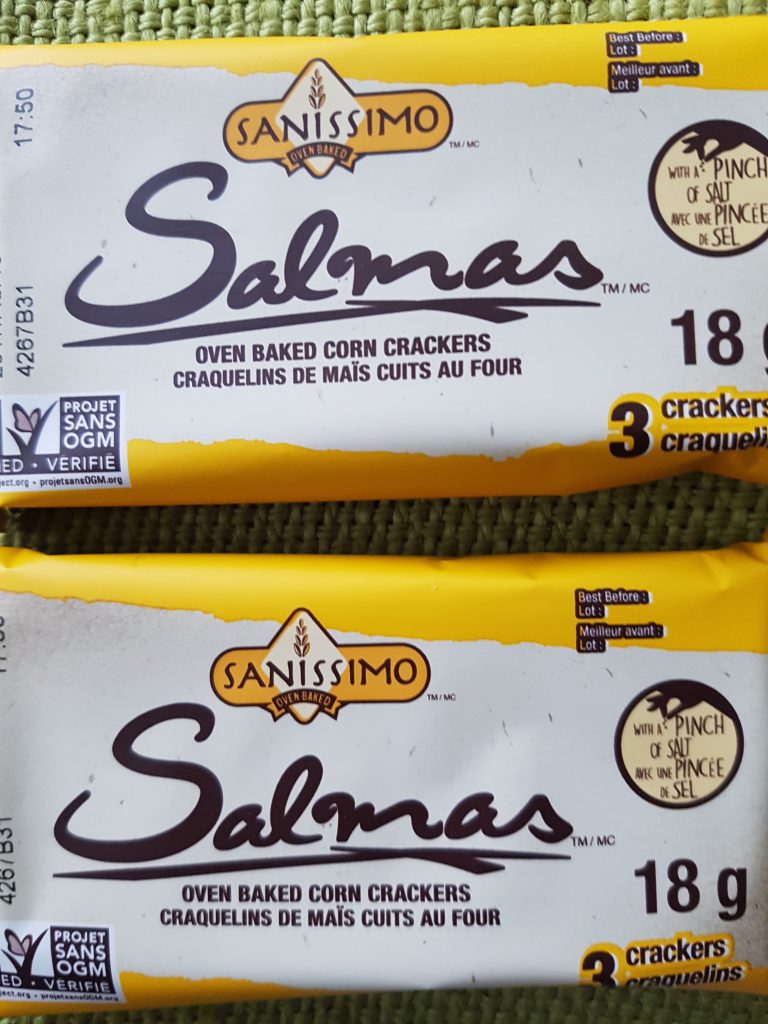 The reason why it's now on my radar is that they are an oven-baked cracker made from a simple recipe of ONLY FOUR ingredients. Yes, that's right FOUR ingredients.
As you know from previous blog posts, I'm a huge fan of anything that involves 3 or 4 ingredients.
These wholesome, gluten-free crackers are made with Non-GMO whole grain corn flour, contain no artificial flavours or colours and are ONLY 70 calories per pack. #verycool
Perfect for those on-the-go, they come in single serve packs (8 individual packs, with three crackers per pack) making them a perfect simple snack on their own or make it a mini meal with your favourite fresh topping or dip.
These crackers will go perfectly with cheese or hummus or egg salad. The options are endless although my personal fav would be cheese/crackers, which is exactly what I brought to a recent afternoon tea hosted by Starving Foodie.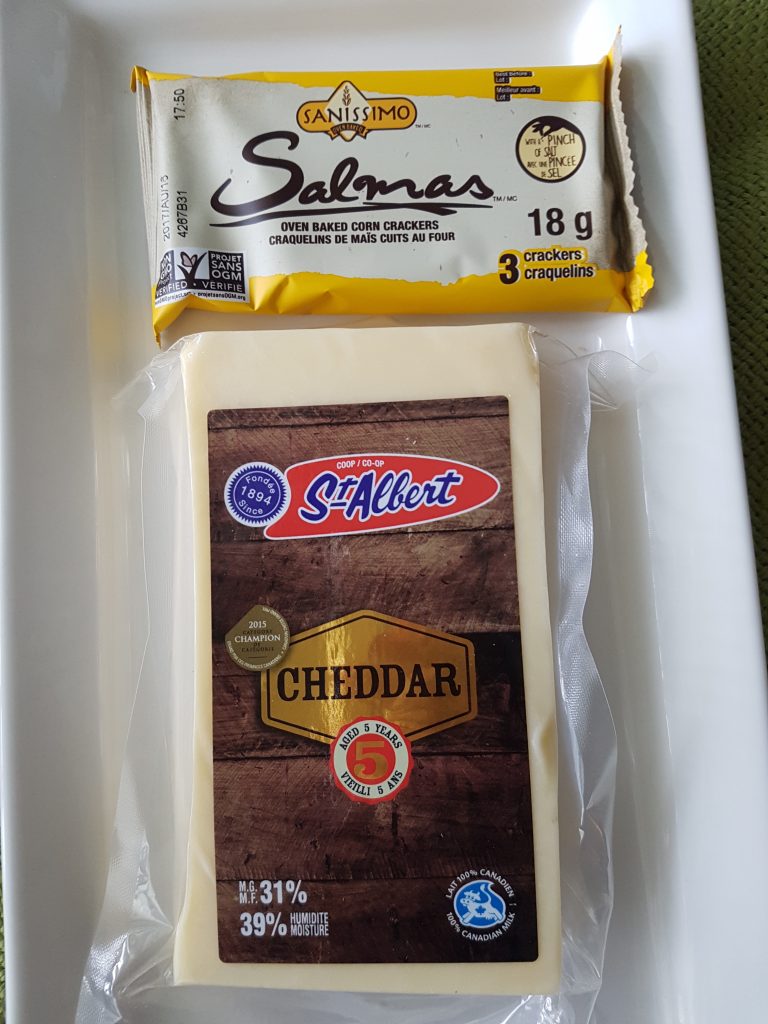 So next time you are grocery shopping, please look out for Sanissimo Salmas. They are available nationally in the dips and spreads section at Walmart, Sobeys, Metro, FreshCo, Fortinos, Foodland, Highland Farms, Coppas and Rabba in Ontario.
The box looks like this!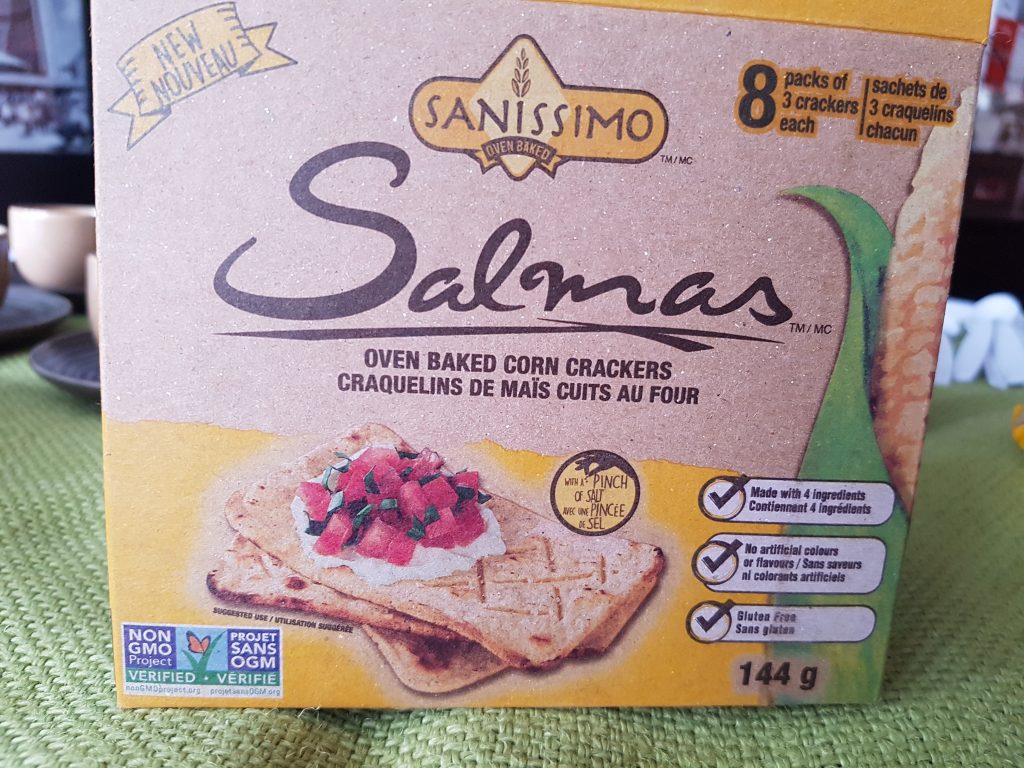 For more information – head over to their facebook page: : https://www.facebook.com/SanissimoCA.
Hashtag: #TrySanissimoSalmas #FeelSanissimoGood
Disclosure: I was compensated or this blog post, however all opinions are my own.