Did you know that Jamie Oliver  recently launched a new line at Sobeys? The line, labeled Compliments presents: Jamie Oliver Discovers Canada, was a year in the making and includes a range of 14 amazing dishes. For example…Herby Lemon Flattened Chicken made with Certified Humane chicken, Scrumptious Seafood Pie and Sweet Cherry Focaccia. Each recipe features the best of Canadian flavours. Not to mention, each product was tested, tasted and approved by Jamie Oliver.
Recently, I had the opportunity to sample each and every one of these dishes at an event! (squeal).
I have to be honest…the frozen section is not an aisle that I normally frequent. But after the opportunity to sample these dishes, I will be frequenting this aisle more often. I simply could not believe how tasty these dishes were. Every single one was a winner!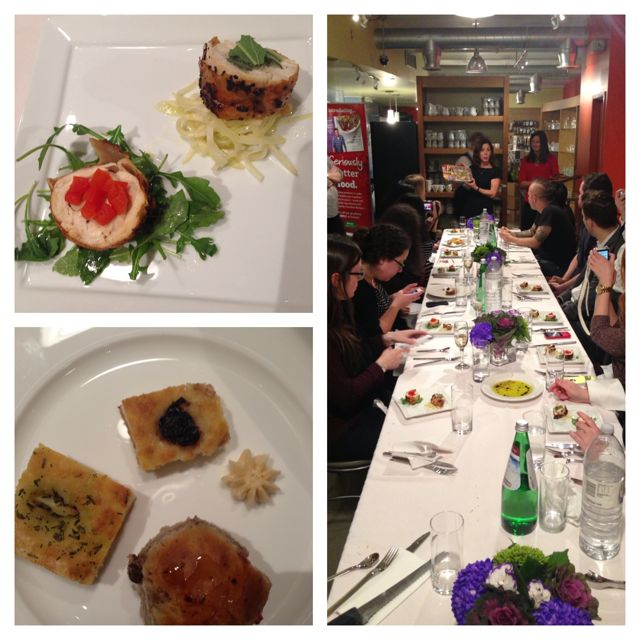 Top left photo: Lemon Flattened Chicken.  Bottom left photo: an assortment of breads (that I shouldn't have eaten but I couldn't resist)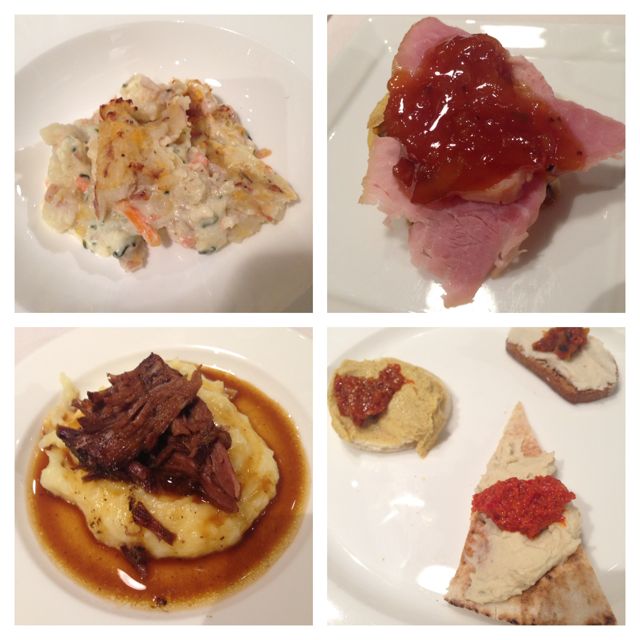 Top Left : Scrumptious Seafood (a winner), Top Right: Old School Holiday Ham. Bottom Left: Beef Blade Pot Roast. Bottom Right: An Assortment of Tasty Dips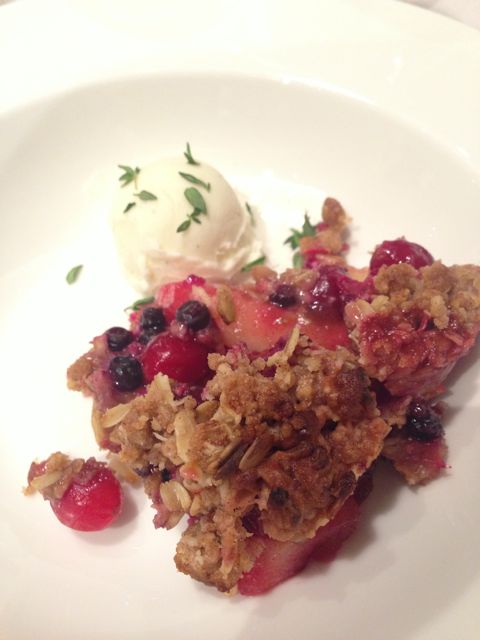 I usually make my own crisp for dessert,  but I would serve Jamie Olivers' Mixed Berry and Apple crisp in a heart beat. Seriously….THAT GOOD.
Please take a peek at this unique line of products, the next time you visit Sobeys. You will be blown away by the value and the quality.