These days, I have been busy using my KitchenAid Diamond Blender. I simply can't sop making smoothies and pureeing soups. Life is good.
One evening I got creative and put together a smoothie using some of my favorite ingredients; Chocolate, Banana and Peanut Butter.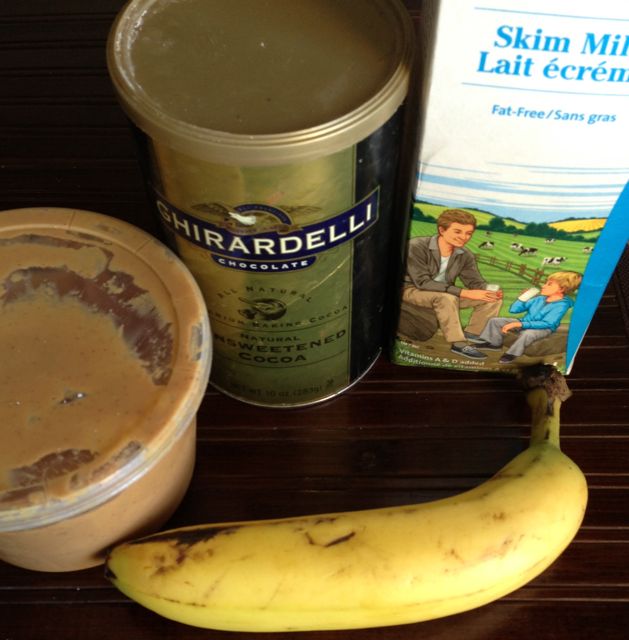 In less than a minute I had a pretty satisfying snack. The list of smoothies I intend on making are endless and infact I have a list on my fridge as a reminder that I don't have to make the same smoothie every day!!
I'm so excited about using my KitchenAid Diamond Blender on a regular basis that I'm running a contest to give away a KitchenAid Diamond Blender to one of my readers.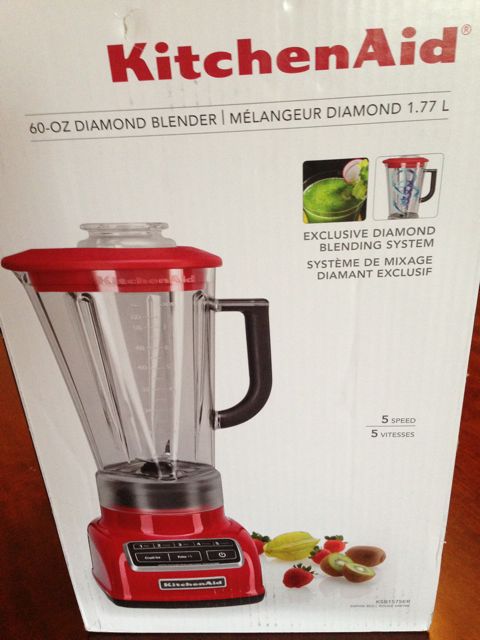 Here's what you need to know about the KitchenAid Diamond blender!!
Just became available in September
Retails for $199.99
 1 touch ice crush with auto stop
 20 second smoothie
 Diamond-shaped pitcher that's has a capacity of 1.77 L
Available in 7 colours
Here's what you need to know about the Contest:
-the contest is open to all Canadian Residents
-the contest will run from Oct 1 to Oct 15th at midnite. A winner will be selected using www.random.org.
-the winner will have 7 days to contact me otherwise I will be pick another winner.
-all you have to do is answer the following question: If you win the KitchenAid Diamond Blender,…..what will you be using it for?  Leave a comment below.
Good Luck Everyone!!