I think I found out about Aborigens by googling these three key words "food tour Barcelona" and then of course I connected with them via twitter and email. I've now completed several food tours (two in New York), one in Israel and one in Barcelona. Each one offered me a unique experience.
Aborigens is run by three partners and one of those partners was the tour for the evening. We met at 545 pm and I swear the tour ended at 11: 45 pm even though it was suppose to be a FOUR hour tour. Our group was so dynamic and friendly that we kept shmoozing and eating and shmoozing and drinking. The fact that Alex didn't mind, said volumes about their service.
Here's a photo of our lovely group: there was a mother/son visiting from NY, a couple from South Africa, a mother/daughter from outside Philadelphia, a young women from Australia and moi.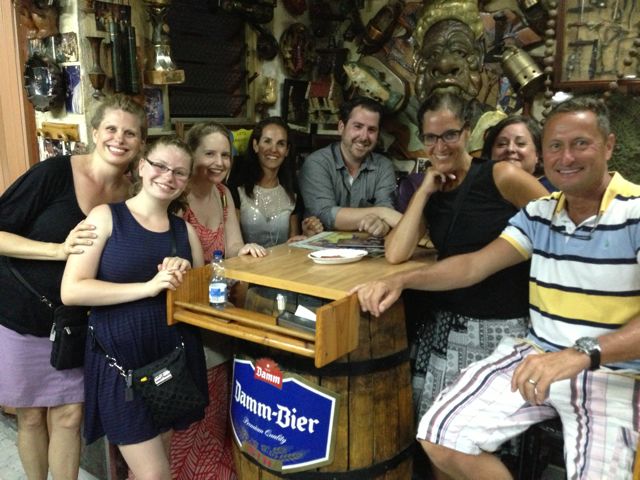 Our evening included SIX restaurants and at each restaurant we ate and DRANK. There was no shortage of food or booze. I can assure you that NO one left hungry. In fact I didn't eat anything the next day till 330 pm.  (not even a coffee).
I took lots of photos and arranged them into a few collages to make it easier to show you exactly how much we ate and drank!! This is just a SAMPLE of what we ate. There was more but as always …I don't want to bore you.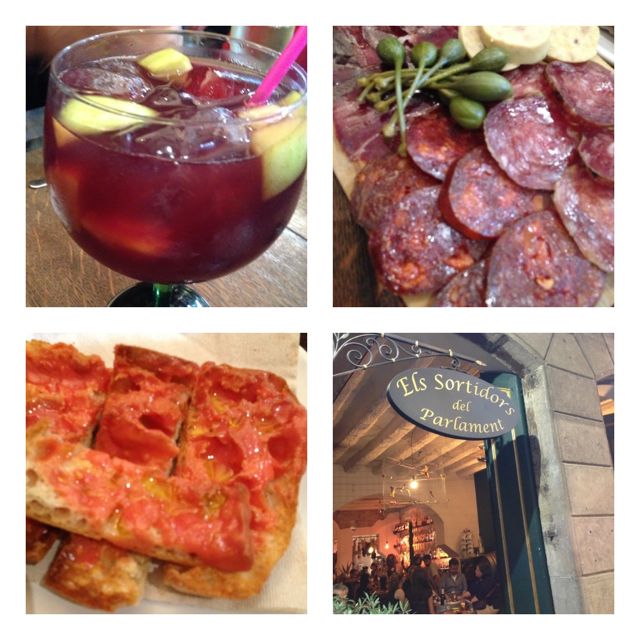 And then we visited another restaurant and ate some more…..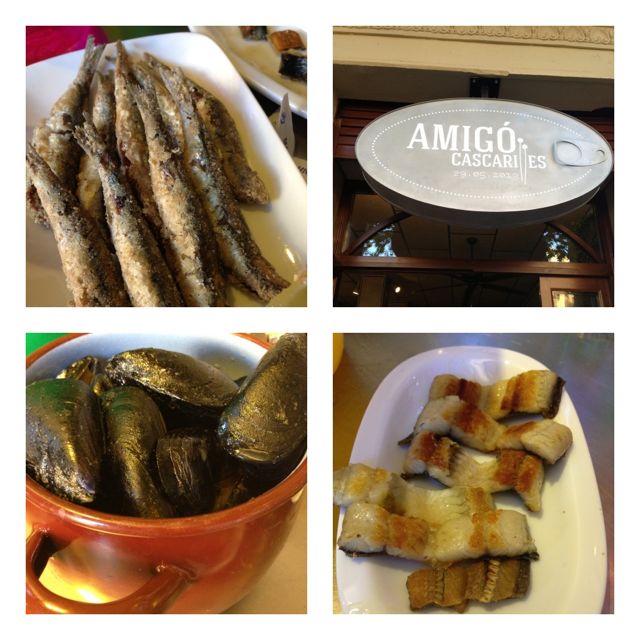 Plus we walked to another restaurant (that we would have never discovered on our own)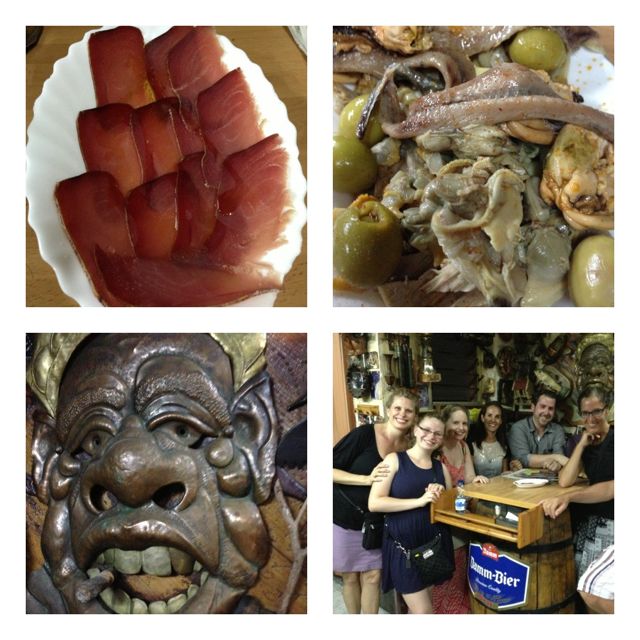 We are now getting full. ..but we manage!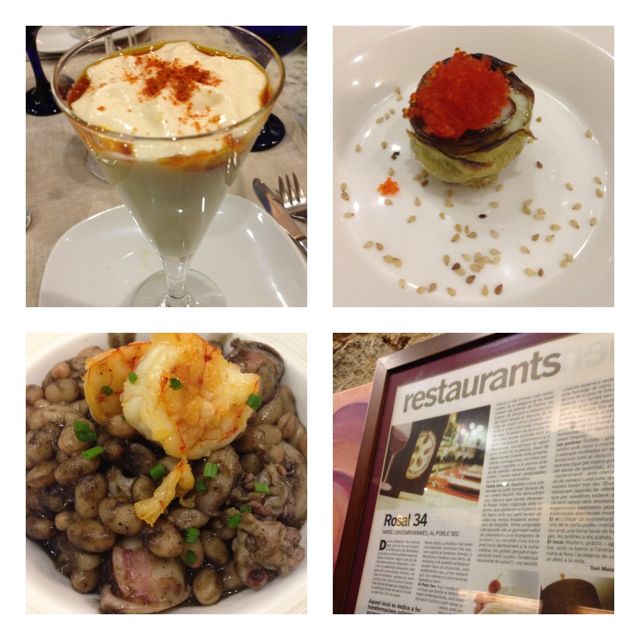 What made this food tour so memorable?
-the group itself was super fun.
-our tour guide Alex was accommodating, friendly and knowledgeable. He let the group have fun and we did!!
-the restaurants that were selected were NOT touristy at ALL. Very local. Very Authentic.
-I could have never done this by myself. Its a great way to try a lot of restaurants in a short period of time.
For more information:
Aborigens Food Tours  – please check out their website for further information about their tours and other services they offer to chefs or visiting food industry professionals.
Twitter: @aborigensBCN
Facebook: https://www.facebook.com/aborigensBCN
The list of restaurants we visited included: Moritz, Koska Taverna, Els Sortidors Del Parlament, Gran Bodega Elkano, Amigo Cascaries, Rosal 34. However please note that the restaurant and what was served might change from tour to tour.