I've been a fan of Real Sports since it opened. In fact many years ago I organized a small tweet up at Real Sports, to watch the final of the Australian Open.
It's a pleasure to watch the most exciting moments of  a game on their 39-foot HD Big Screen and 199 HD TVs.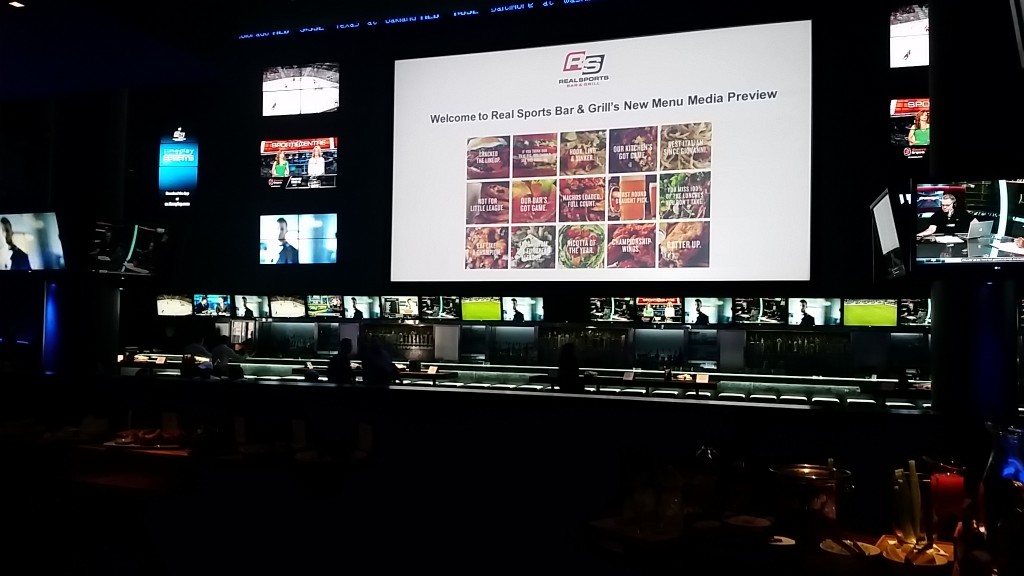 Plus you can sip from over 50 beer selections or select from one of their 126 draughts on tap. To sum it all up – there's 25,000 square feet of incredible atmosphere.
This month, they have introduced a new menu. I found out that they developed a menu that pairs well with beer and I think this is a fabulous strategy!! Not to mention that they made the menu a bit smaller so that they can focus on quality and consistency vs. quantity! Again, a great strategy.
Here are 3 dishes that I would certainly order again:
1. #Litterally Popcorn Chicken – Popcorn dusted fried chicken bites in a sweet, hot chili sauce.
(oops can't find a photo cause I guess I was too busy eating this dish)
2. Buffalo Cauliflower – Fried Southern Style with Buffalo Sauce, Coleslaw and Blue Cheese. True story….a blogger sitting beside me thought this was a chicken dish. That's how good it was.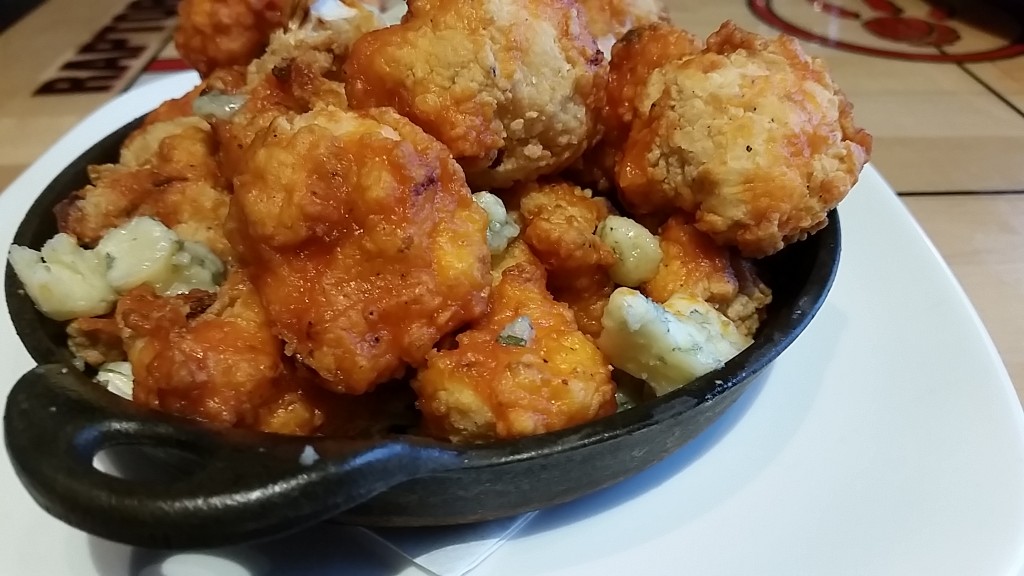 3. Hawaii 5-0 Pork Chop – Double cut pork chop served on bacon fried rice with pineapple blue cheese salsa.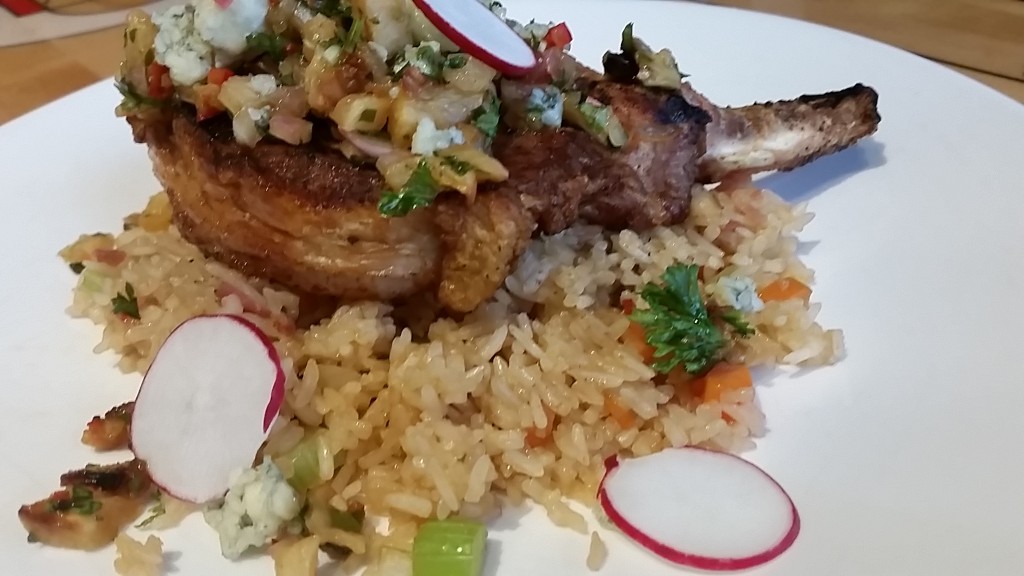 For more information:
Address: 15 York St, Toronto (Maple Leaf Square)
Phone: 416 815- REAL
Twitter: @RealSports
Instagram: @Real_Sports
Disclosure: My meal was complimentary however all opinions are my own.