I hosted a dinner party on Saturday night and the menu looked liked this:
-Ginger Tomato Soup with Roasted Chickpea Croutons
-Zucchini Ribbon Salad with Feta Cheese and Nuts
-Roasted Za'atar Cauliflower with Dates, Pine Nuts and Thyme
-Sweet Potato Noodle Salad with Roasted Corn
-Winter Citrus Butter Salmon
All the recipes were found on Pinterest  (does that surprise you?) plus it was the first time I had attempted to make these recipe. Pretty brave move, non? I also brought out my china that was purchased in 1990 but in storage for the last 5 years. I'm determined to start using it again every Friday night.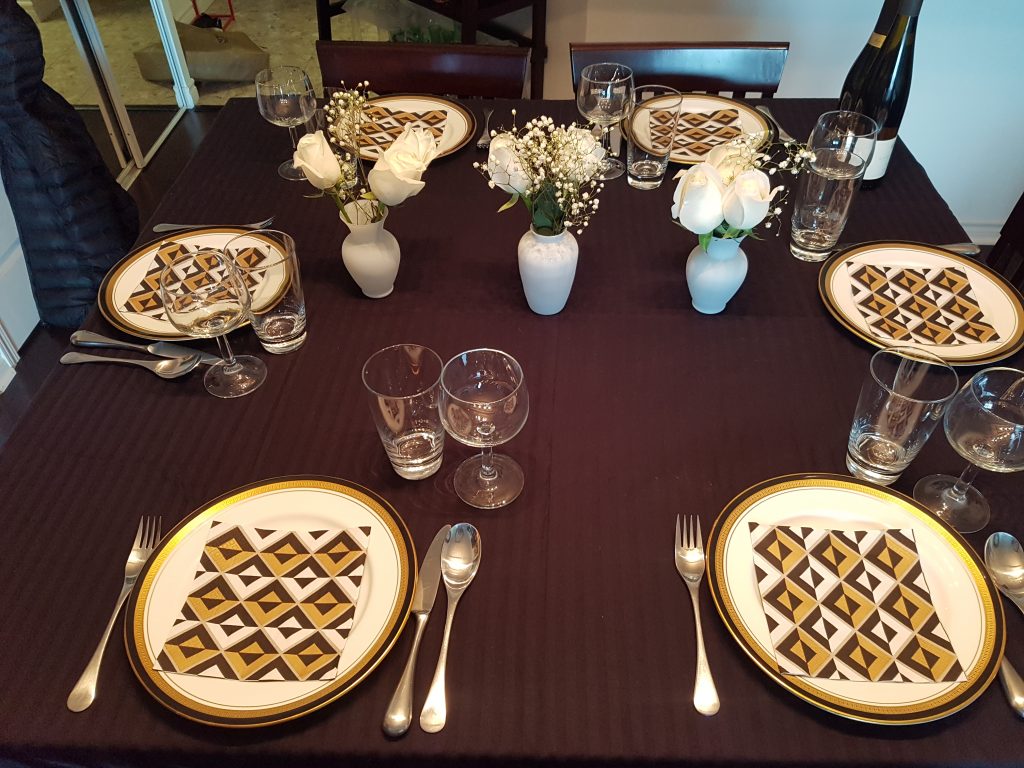 Needless to say, I would make each and every recipe again!
This blog post is going to be dedicated to one of the recipes that I made for the dinner party. PS a trip to Bulk Barn with help with you with most of the ingredients. Hope you appreciate that tip!!
RECIPE; Roasted Za'atar Cauliflower with Dates, Pine Nuts and Thyme (original recipe courtesy of www.downshiftology.com)
1 head cauliflower, cut into florets
3 tbsp olive oil
1 tbsp, za'atar spice *I used a few tablespoons.
salt and pepper, to taste
¼ cup pine nuts
1 tsp olive oil
6 Medjool dates, pitted and diced
1 tsp fresh thyme, plus extra sprigs for garnish
INSTRUCTIONS
1. Preheat the oven to 400 degrees fahrenheit.
2. Place the cauliflower florets on a baking sheet and drizzle with 3 tablespoons olive oil. Sprinkle with za'atar spice, salt and pepper and toss.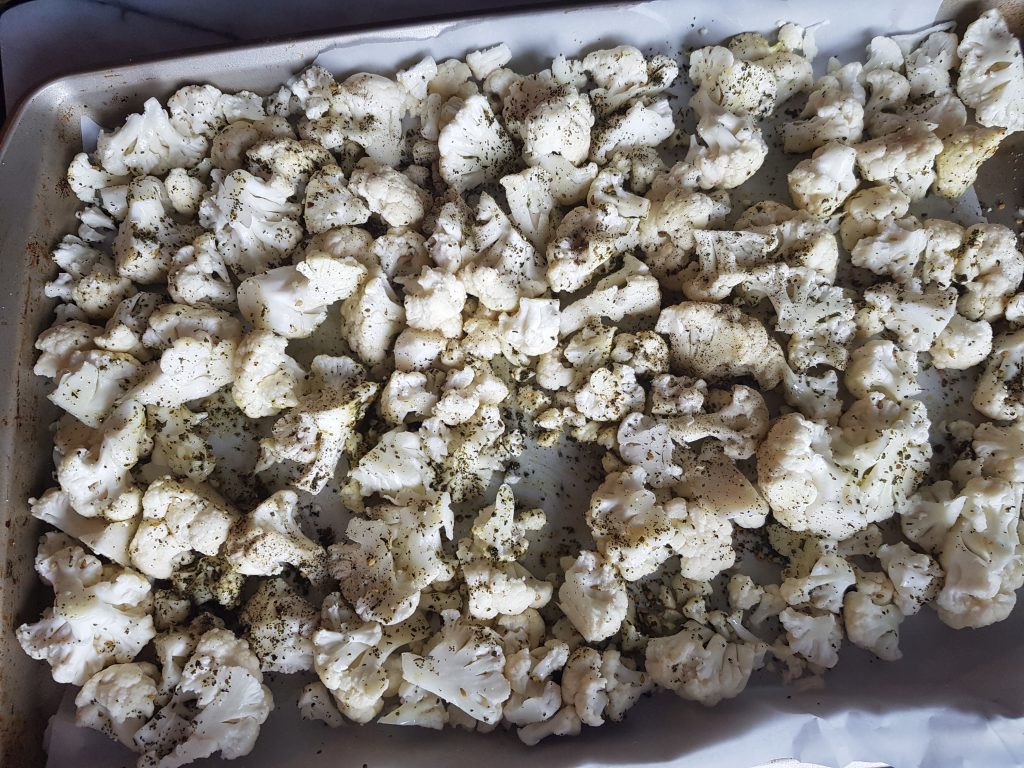 Cook in the oven for 20-25 minutes or until golden brown, and stirring halfway through.
3. While the cauliflower is cooking, heat a small pan on medium heat. Toast the pine nuts in a dry pan for 1-2 minutes, then add 1 tsp olive oil, the chopped dates and thyme. Cook for another minute or two.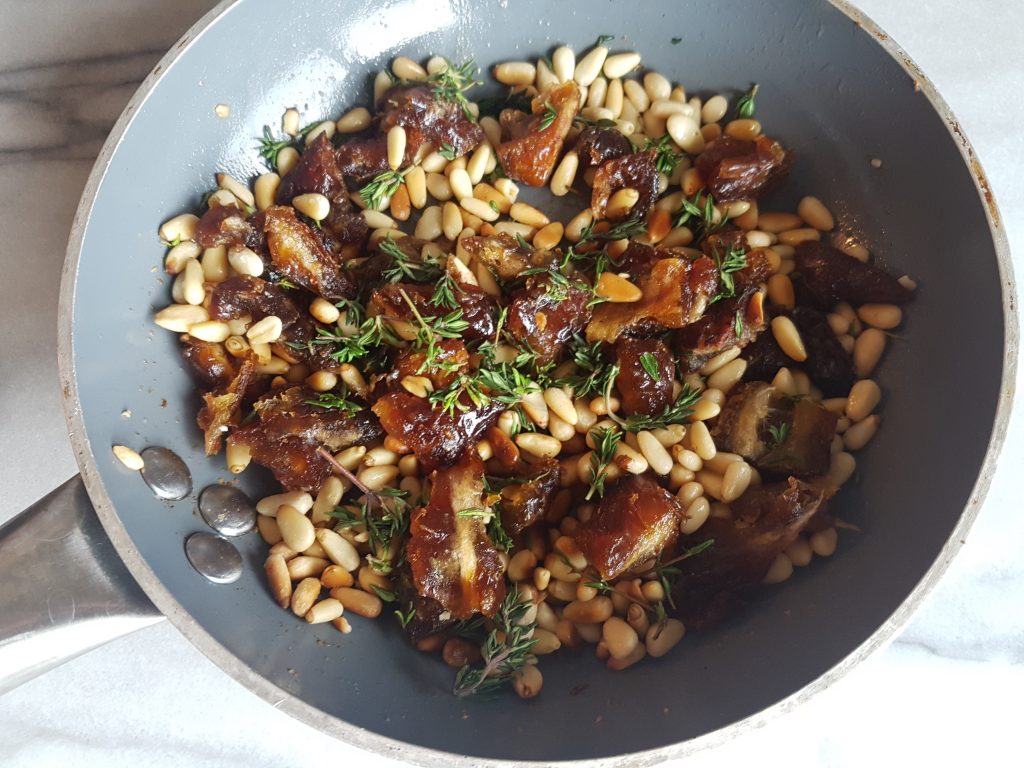 3. Mix the date/pine nut mixture with the cauliflower florets in a serving bowl.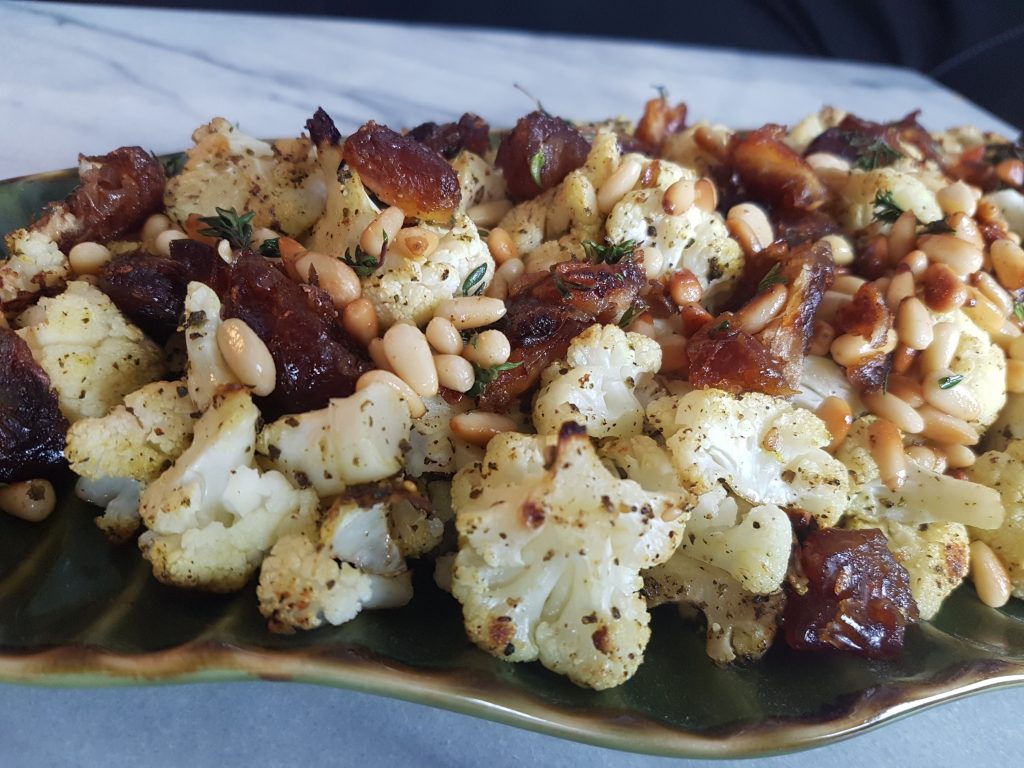 Trust me, this dish tastes delicious and wasn't hard to prepare at all.
PS more recipes from this dinner party will be on its way!!
Happy Cooking.