This event sounds right up my alley. Here's why:
a) I'm a fan of the Neal Brothers (see previous blog post)
b) I'm a fan of Dillon's (see previous blog post)
c) the price is right ($10 online or $15 at the door)
d) it supports a great charity (My Food Way)
e) the event combines food, chefs, music, and a fun competition!
I chatted with Abbey who told me she was eager to host a food event that involved a competition as well as supporting a charity.  The Neal Brothers got involved too as they thought it would be a great fit with their 25th anniversary. The rest is history.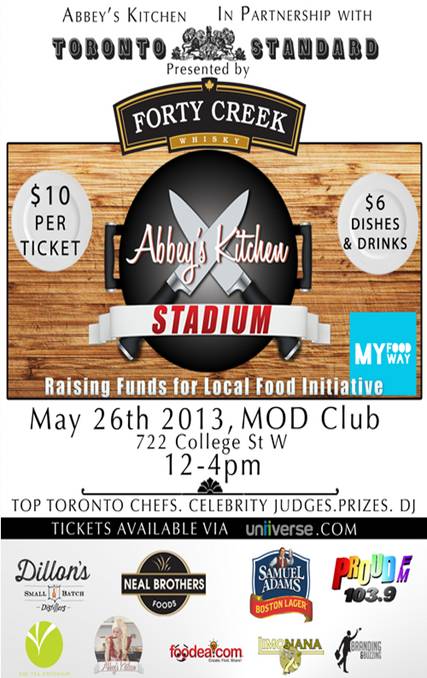 For tickets and further info about this exciting event,  please visit their facebook page http://goo.gl/pSBCM
Hope to see you there!