Meal planning is a challenge! I admit that often when I'm running on a treadmill, I'm thinking about what I will be serving for dinner or making for lunch.
In particular I find breakfast can be challenging. Mostly cause I'm always running late!!
In fact, according to a recent survey from the Loblaws and President's Choice® teams, 68 per cent of Canadian parents have less than 10 minutes to make their child's breakfast on a weekday.
So here's a suggestion, make this treat THE NIGHT before. Just like you might make lunches the night before too.
With just a few ingredients I discovered a fabulous breakfast idea:
Baked Granola Cups (taken from www.chocolatecoveredkate.com)
Ingredients: 
1/4 cup PC® applesauce or mashed banana (I used both)
1/4 cup agave or honey
1/2 tsp pure vanilla extract
1/2 tsp cinnamon
1/4 tsp salt
1 1/4 cup rolled oats
yogurt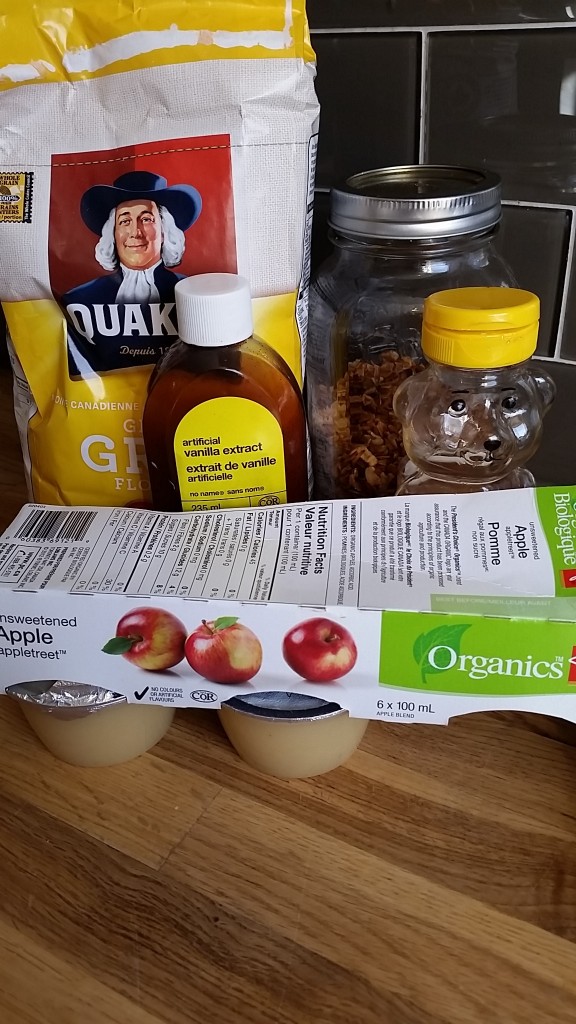 Instructions
Grease a muffin tin or mini muffin tin, and set aside.
Whisk together the first three ingredients in a bowl.
In a separate bowl, stir together all remaining ingredients.
Combine the bowls, stirring until evenly mixed.
Portion the batter into the muffin cups, pressing up the sides. Put the muffin tray in the fridge for at least an hour.
Then preheat the oven to 330 F. Take the muffin tin out and press the sides very firmly again. Bake granola cups 12 minutes, take out and press the sides into the muffin tins again with a spoon. To prevent crumbling, let sit 20 minutes before attempting to remove from the tins. (an important step – TRUST ME). These can also be frozen and thawed, if desired.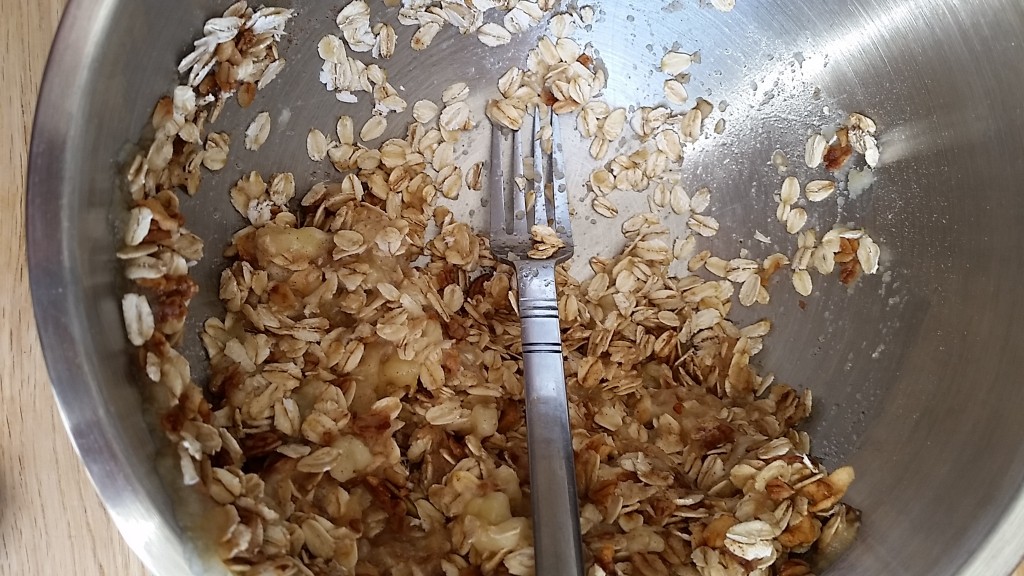 Final Result!!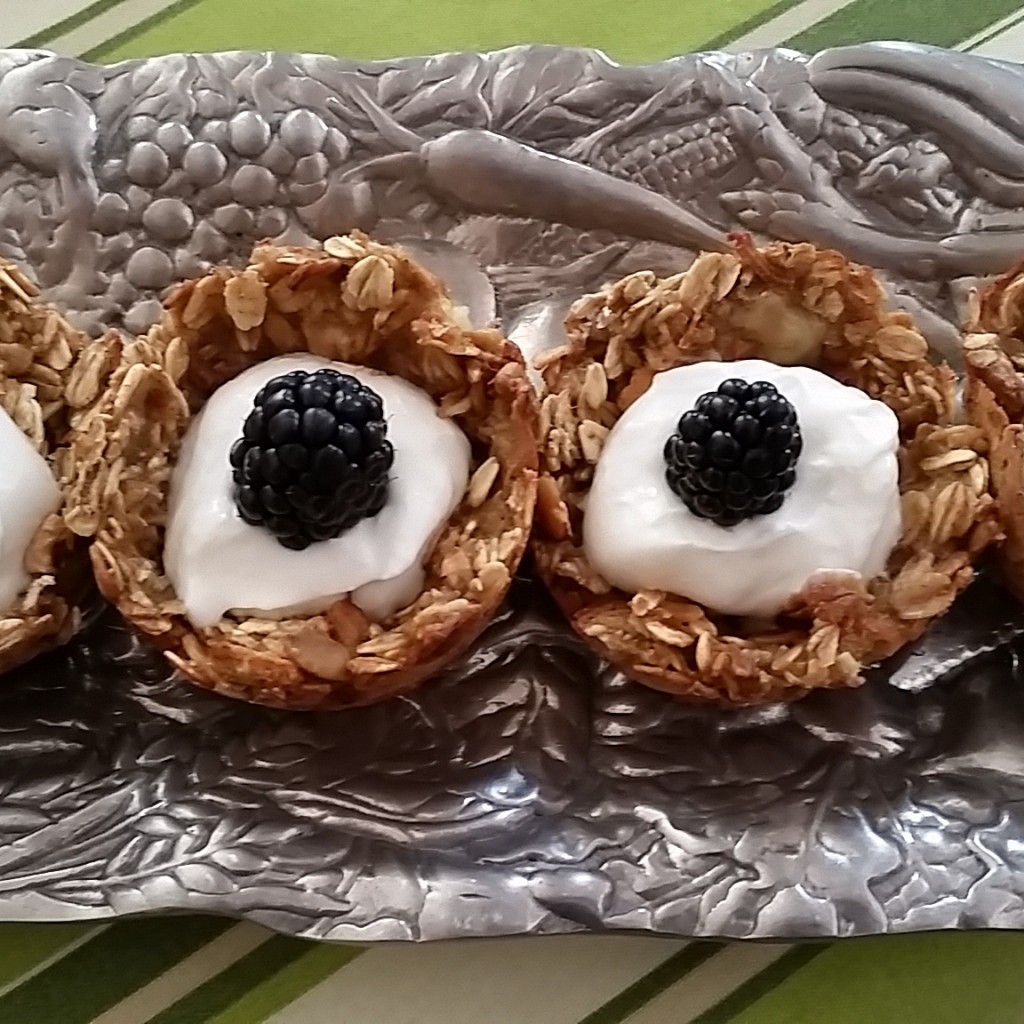 Then take out your favorite yogurt, add some fruit and bingo – you have yourself a tasty and pretty healthy breakfast.  Seeing as I'm always late there's a good chance I will be eating this in the car! As you can see from this stat, I'm one of the 28%!!
Twenty-eight per cent even said that they eat on the go (stop at fast food restaurant, ate the meal in the car, etc.) to ensure their children have a proper meal.
If you are looking for more great recipe ideas, please click here.  Loblaws and President's Choice have put together  some delicious and nutritious recipes Canadian parents can cook in the time they actually have.
Disclosure: I was compensated for this post, however all opinions are my own