Today was one of those days that was just perfect for raspberry picking. So off I went to Whittamore's Farm armed with a few empty shallow containers!!!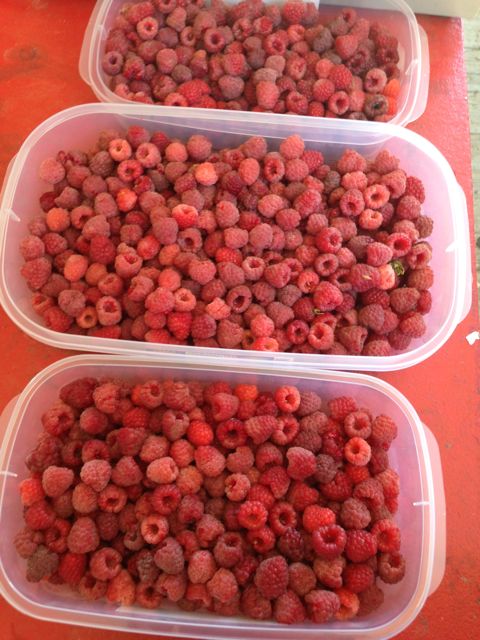 Then I went home and the fun started!! I proceeded to make a "few" (ha) raspberry crisps. Here's the recipe I used:
RASPBERRY CRISP (taken from Taste of Home)
4 cups of frozen or fresh raspberries
1/3 cup sugar
1/3 cup plus 3 tablespoons of all purpose flour
3/4 cup quick cooking oats
1/3 cup packed brown sugar
1/4 cup cold butter cubed
DIRECTIONS
1. In a large bowl, gently toss raspberries with sugar and 3 tablespoons flour. Transfer to a greased square baking dish.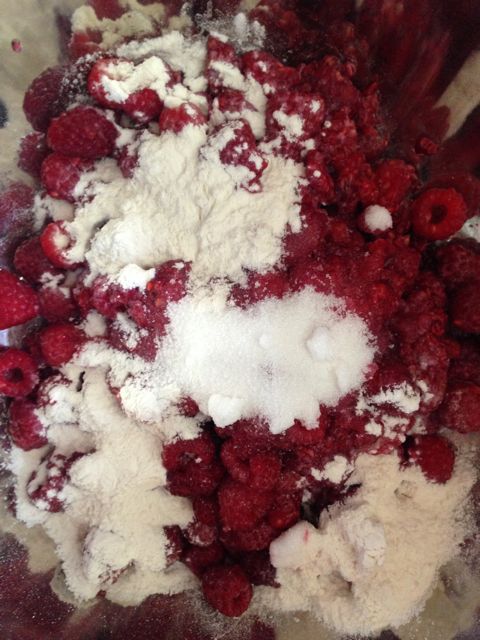 2. In another large bowl, combine the oats, brown sugar, remaining flour; Cut in the butter until the mixture resembles course crumbs. Sprinkle over berries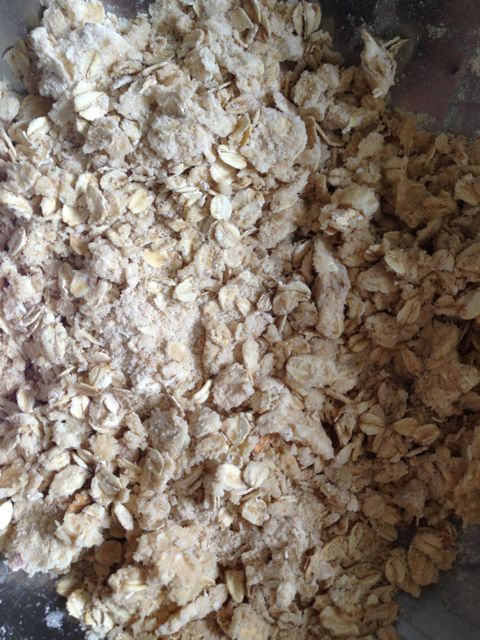 3. Bake at 350 degrees for 30 minutes or until golden brown.
Remember those 3 containers of raspberries? Well add 3 quarts of blueberries (on sale at Metro 3 for $5) and this is how many crisps you will get!! (16 individual, 3 medium sized portions, 1 large)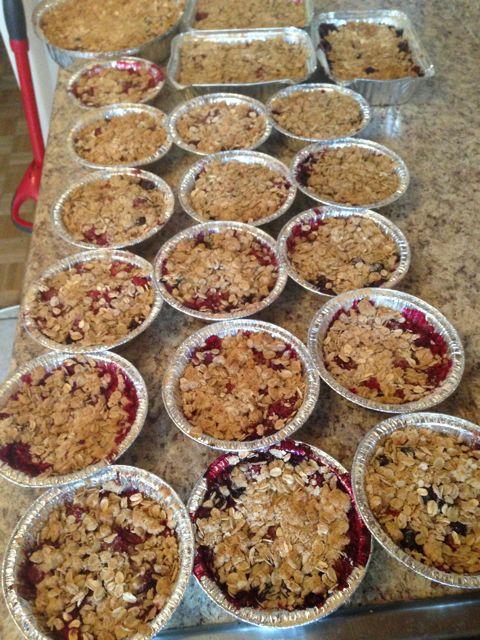 I clearly had a productive day. Felt great to be back in the kitchen again!!
Happy Baking.
For more information:
Whittamore's Farm...(906) 294 3725
PLEASE NOTE: the last day for SUMMER pick your own will be MONDAY AUGUST 5th (from 9 am to 5 pm). The farm will then be closed for a week and will reopen with late summer/autumn crops on Wednesday Aug. 14th.