Today I went to a pretty unique event. Seriously. I'm still pinching myself that I was invited to a meet and greet with the famous Aussie TV chef, Curtis Stone.  He was in the Chatelaine Kitchen Powered by GE Cafe, to demo a recipe from his new cookbook, "What's for Dinner" with about 60 people. I was positively thrilled to be amongst this crowd!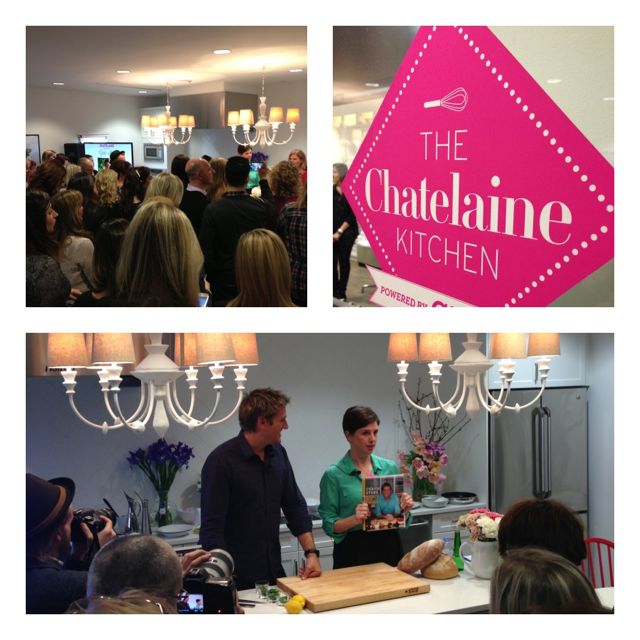 Curtis was positively CHARMING. The fact that he was UBER handsome, should also be noted.  (and tall – 6 ft 4 to be exact) . His newly released "What's for Dinner? Delicious Recipes for a Busy Life " is bound to be a popular cookbook for many food enthusiasts. I love how his cookbook is broken down into seven different sections. T'is Brilliant!!
For example: Motivating Mondays, Time-Saving Tuesdays, One-Pot Wednesdays, Thrifty Thursdays, Five-Ingredient Fridays. Dinner Party Saturdays, and Family Supper Sundays!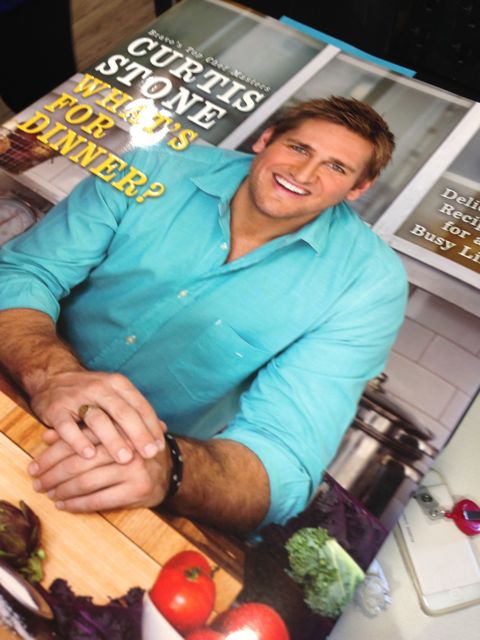 The Chatelaine Kitchen powered by GE Cafe is pretty impressive too and the folks at Chatelaine sure know how to test and develop recipes. I've been a big fan for decades of this magazine, and have clipped out a few of those recipes over the years!!
One more thing: Chatelaine unveiled a state of the art "new recipe box tablet app" at this event as well. I missed the demo (grrrr….parking issues) but will be checking it out soon. I love my apps and I'm sure I will be a fan of this app too.

Many thanks to the team at Rogers Media for the invitation to this event.