I received an invitation to an event called "Taste of Iceland" that was going to be held at the Drake Hotel, from March 21-24, 2013. I have to admit, that it was the cocktail listed on the invitation that really caught my attention. Specifically, I am talking about the "Sons and Daughters" cocktail that was going to be served that night!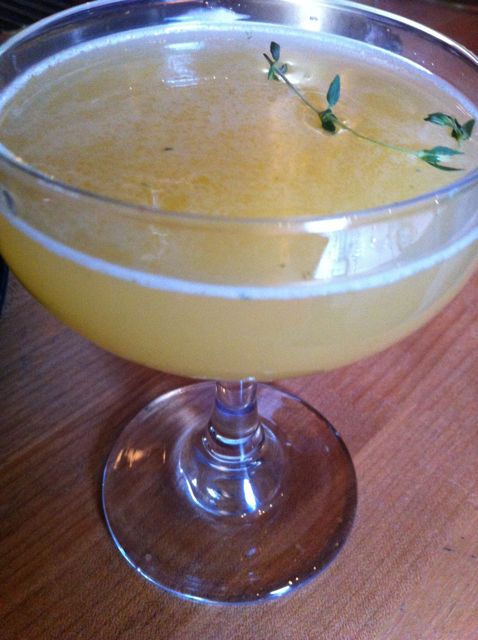 What's in the drink? Let's see …some pretty interesting ingredients! Reyka vodka, aquavit, lemon juice and caraway seeds, muddled thyme, and sea butckthorn syrup.
Not your average cocktail. I RSVP'ed very quickly – "Please add my name to your guest list".
Not only did I enjoy my cocktail (or two), but I enjoyed multiple servings of EVERYTHING.
The evening started off with:
-Hardifskur  w/Icelandic butter (I would travel to Iceland just for this butter!!)
-Grilled Icelandic Langoustine, with garlic, butter and herbs
-Atlantic Shrimp and Lumpfish Caviar, with pickled vegetables and citrus vinaigrette
-Deep Fried Crispy Balls of Cod Potatoes with "Sol" mayonaisse
-Pickled Herring on sweet rye bread, curry dressing, green apples and spring onions (I had 3 of these).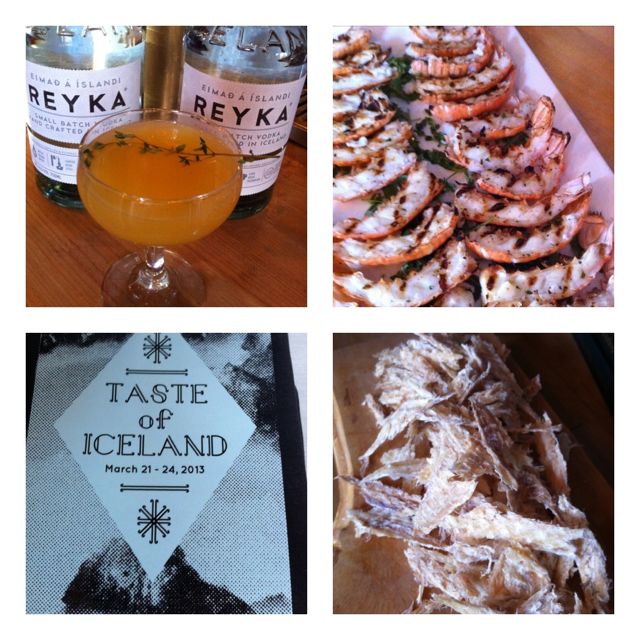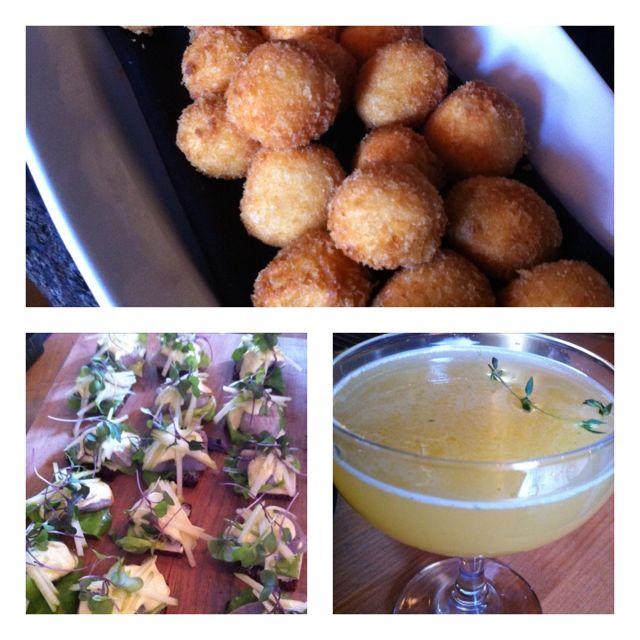 The main courses included:
-Naturally Raised Icelandic Salmon – cold smoked salmon with grainy mustard dressing, sour cream dill oil, and Icelandic rye bread
-Free Range Iclelandic Lamb – seared Icelandic lamb filet with glazed root vegetables, juniper berry infused lamb jus and wild Icelandic blueberry herb dust.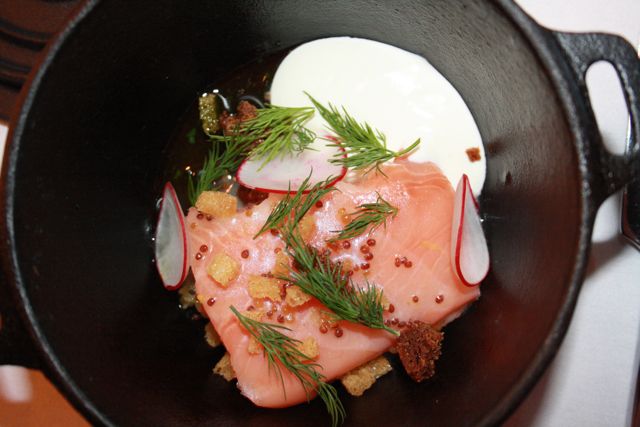 I inhaled EVERYTHING. My table mate, Adam Mazerall from View the Vibe actually said " he never saw someone devour something so quickly.
Needless to say, I barely had breakfast or lunch the following day!!
For those who can't hop on a plane tomorrow and head to Iceland – please head to the Drake Hotel from March 21-24 to experience the food and the culture of Iceland. In the meantime, I think I'm going to add Iceland to my bucket list of places I want to visit!!
Drake Hotel 1150 Queen St. West Toronto 416 531 5042
Taste of Iceland: on Twitter: @IcelandNaturally