The 2013 Interior Design Show  is written down in my calendar MONTHS before it takes place. I seriously never want to miss this show. Even though my passion is food, I go ga-ga at this show. Tonite was the opening night party…which means I got my hair done at Evoke Salon, put on my party dress and my high heels.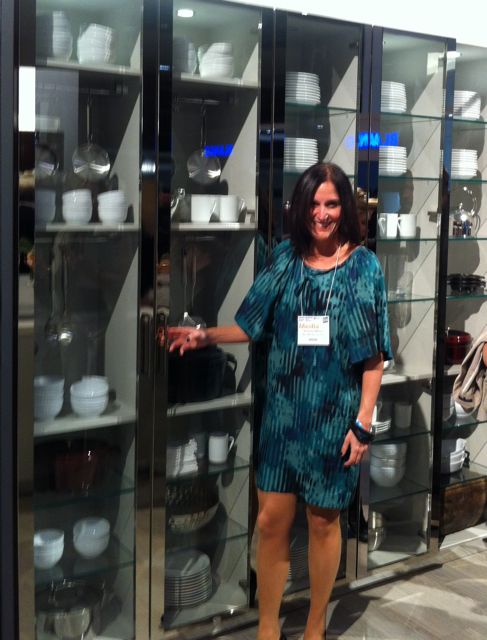 Trust me, I could be snapping photos all night long because everything has a "wow factor" but I don't want to bore you!! Therefore I will only show you a few photos K?
1. This unique chair from Caviar 20 
2. This bamboo sink from Stone Forest! 
3. What about this amazing modern fireplace from Acquaefuoco?
4. I really loved this lamp from The David & Chico Show. For me – it was a piece of art. A true statement piece.
5. Carpets (from Reznick Carpets) are like art too.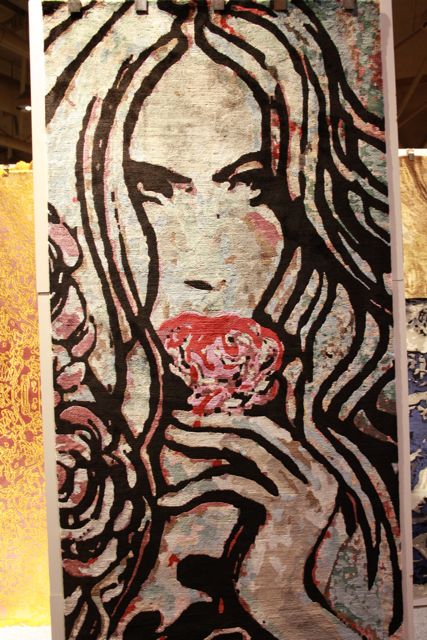 Hope you get a chance to visit this amazing show. You won't be bored!!
Show Info:
Interior Design Show, Metro Toronto Convention Centre, Toronto
Saturday Jan 26 from 10 am to 7 pm Online Tickets $19 Onsite $22
Sunday Jan 27 from 10 am to 6 p.m Online Tickets $19 Onsite $22