Recently I had family visiting from abroad (London and Israel to be exact). They had no interest in visiting attractions or museums and basically just wanted to walk around. I was pretty happy with that objective. LOL
So here's where I took them:
a) Breakfast at Fika in Kensington Market. (78 Kensington Ave)
I knew they would like the space and the food and I was correct.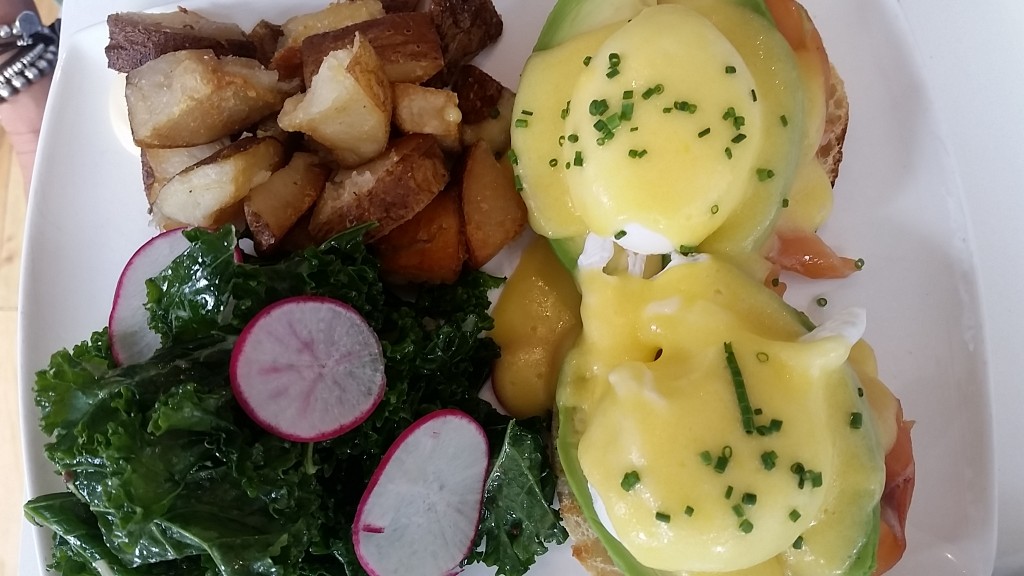 b) I thought I was a great tour guide as I introduced my visitors to a unique store,  Cocktail Emporium.  (20 Kensington Ave).  For some reason I've never been to this place (my bad). We loved milling around the store – someone has truly curated an amazing assortment of  "all things associated with Cocktails".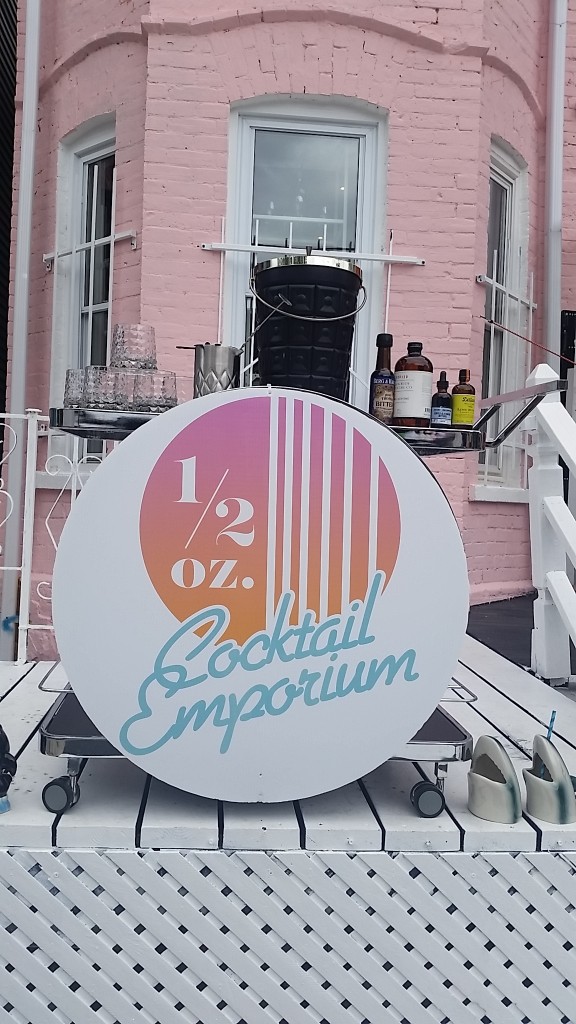 c) We then proceeded to Queen St. West so that I could take them to the new Fluevog store. (686 Queen St. W) Um…three pairs of shoes were purchased, which means that it was a hit. Their cool bank vault made an ideal backdrop for a photo.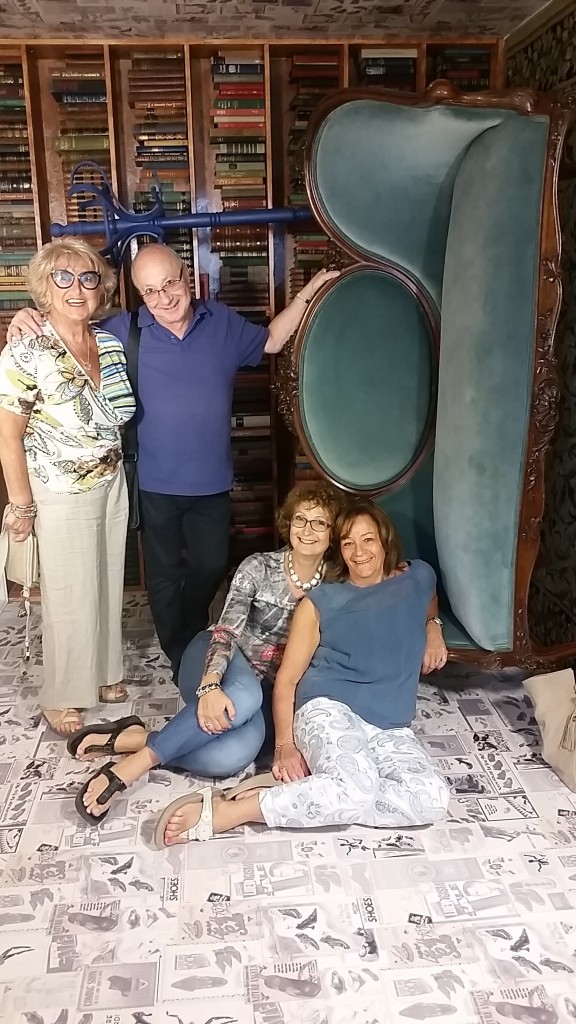 d) Then it was time for lunch. I decided that Gusto 101 would be the perfect place and indeed everyone enjoyed their meal. However the shining star was their Sangria. One word to describe it:  PERFECT. Something tells me I will be returning for another pitcher, in the near future.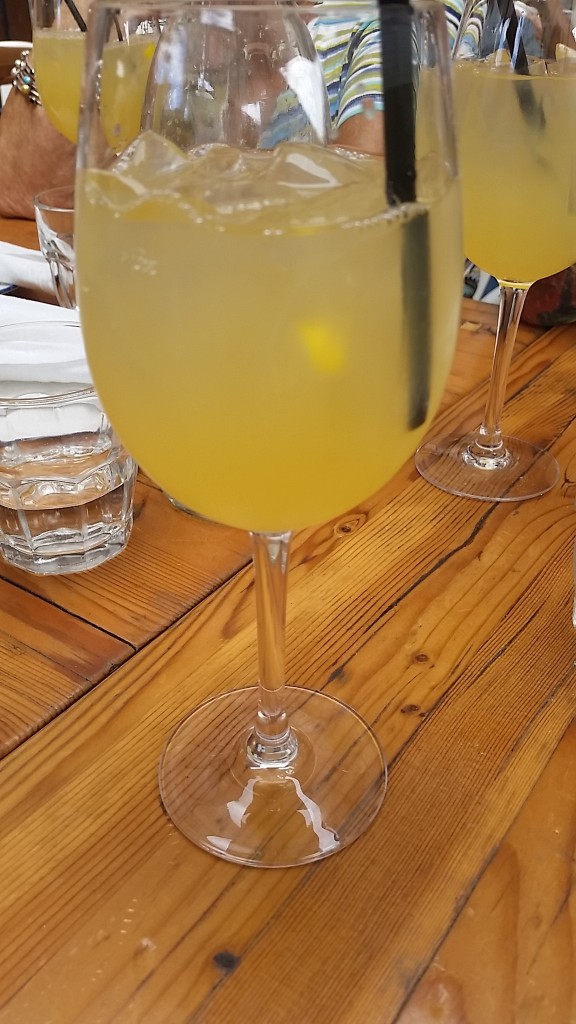 d) Actually there was one attraction that we all attended; the Andy Warhol Revisited Pop Up Exhibit that's now taking place at 77 Bloor St. W. This exhibit will only be in Toronto till Dec 31 and it's worth checking out. Tickets: $10 for adults, $8 for seniors and $5 for youth and students.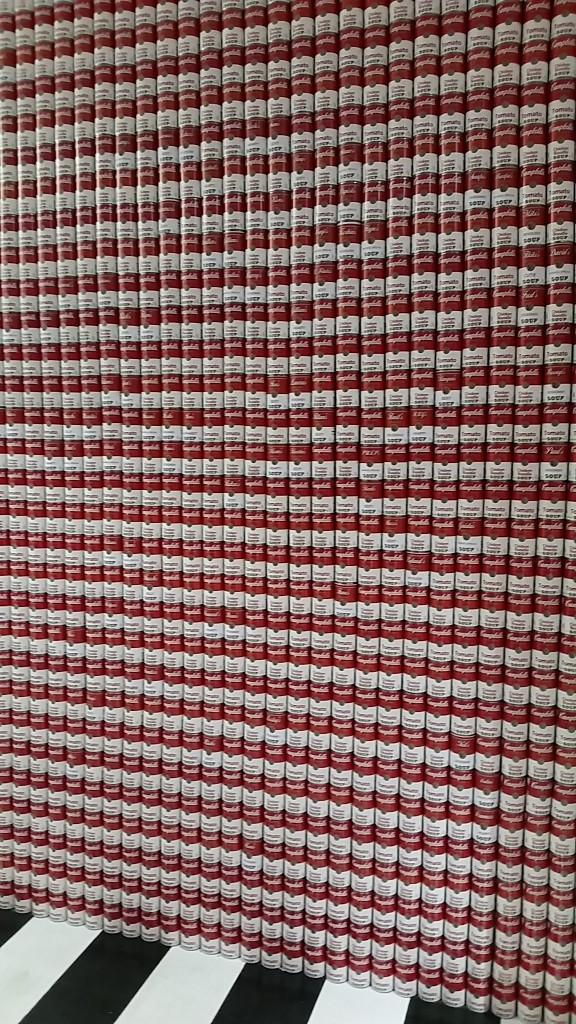 I had a fantastic time hanging out with my family and enjoyed my role as "tour guide". Curious to know where you would take visitors if they mentioned to you that they weren't interested in museums or attractions!! Please do share.