For the last few years, I've been going to Israel and with every trip there's new discoveries to share. Here's my review from a recent trip to Israel that I took. (Aug 28 to Sept 4th – if you really want the exact details. LOL)
Where to Stay:
This time I stayed for 3 nights at the Centre Chic Hotel which is part of the Atlas Boutique Hotel Group. It's worth noting that they have several locations in Tel Aviv, Jerusalem , Haifa and Eilat too.  I fell instantly in love with this boutique hotel.
Here's a few reasons why:
-the location was ideal (right across from Dizengoff Square which is as central as you can get)
-the funky chic decor
-the perks: free bicycles, beach bags with towels, and complimentary happy hour (wine and food), fridge in the room, cute balcony with a table etc.
-the friendly staff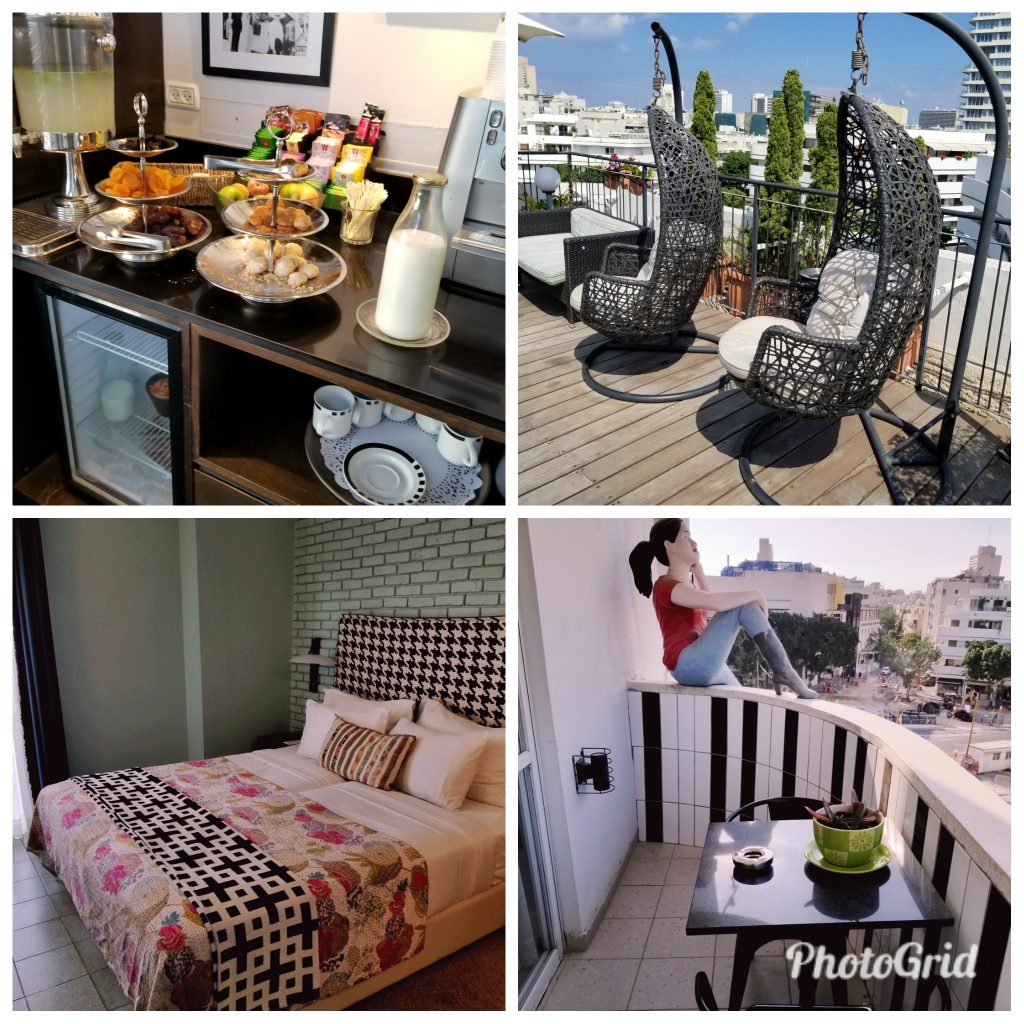 PLUS it's affordable!!
What to Do:
Of course I went to Carmel Market, Levinsky Market, Sarona Market, Mahane Yehuda Market and the Western Wall too. Sadly no time to visit the Tel Aviv Museum, Jaffa, The Port and many other tourist destinations. Sniff.
However I did make time to relax (for a change) and enjoy the wonderful beaches in Israel.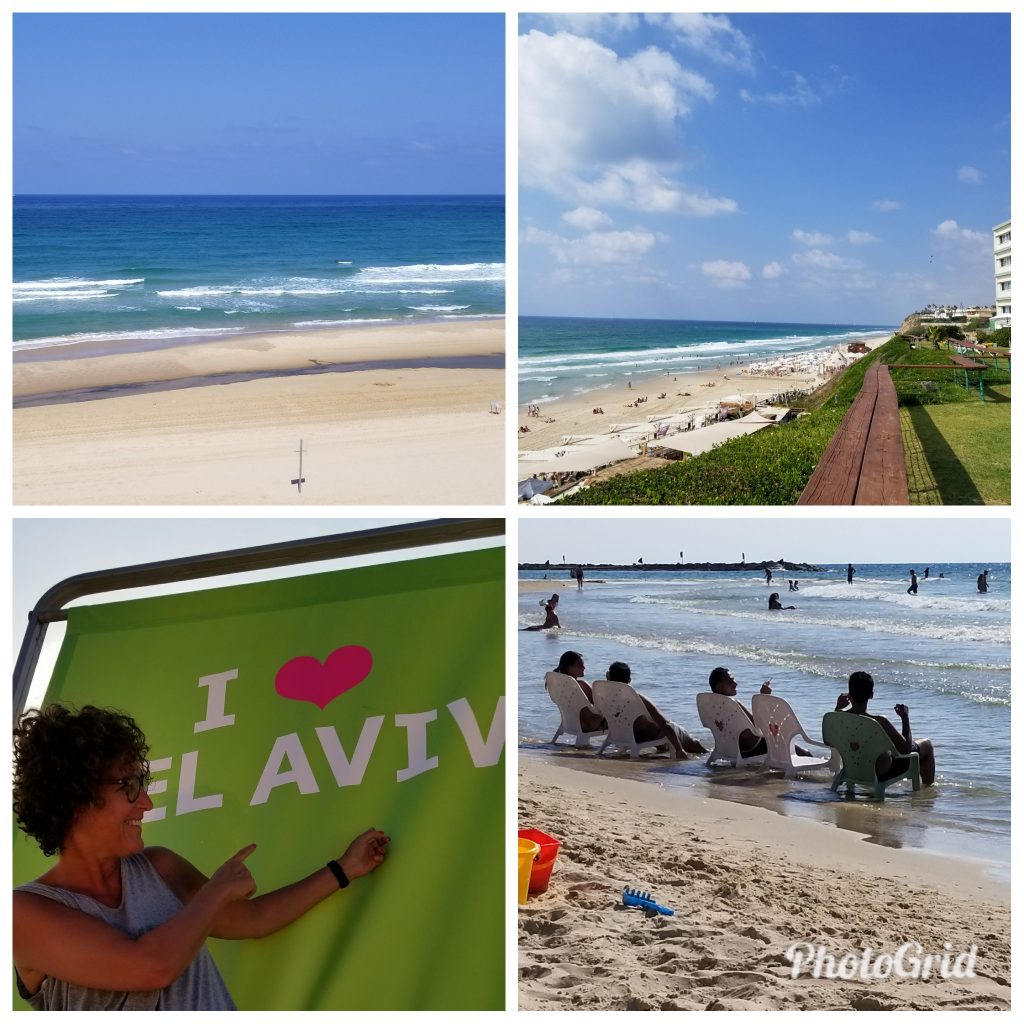 I even went shopping and made it to the Azrieli Shopping Centre for my first time!! This mall has three floors of shops, eight cinema screen and approximately thirty restaurants, as well as the only H&M in Tel Aviv. There's even an indoor viewing platform on 49th floor which will allow you to overlook the entire city.
Where to Eat in Israel?
There's wasn't enough time to connect with Delicious Israel (kicking myself) or Fun with Joel either.
However I did enjoy a wonderful dinner with two Israeli food writers. I met Keren Brown on my last trip to Israel and we connected instantly. She wrote "38 Essential Restaurants in Tel Aviv" and this is definitely one list you want to refer to on your next trip to Israel.
The other Israeli food writer that I met was Phylis Glazer who published the first vegetarian cookbook in Hebrew.  How cool is that? Please click here to check out her YouTube video of the Carmel Market.
In a nutshell here's where we ate:
–Magic Burger – for some reason we were craving a kosher burger.
– HaAchim – great local restaurant that had a line up at 9 pm on a week night! The words: fresh and good quality come to my mind.
–Shlomo & Doron (in Carmel Market) for amazing hummus. Huge thanks to my Washington foodie friend, www.foodwanderings.com for the recommendation.
– Segev Concept (in Sarona Market)
-During a visit  to Machene Yehuda; I went to Jachnun a few years ago and I didn't hesitate to return as his food is truly a unique experience.
-While in Ra'anana; Falafel Nona…Finally I had a falafel. Hip Hip Hooray.
-While in Herziliya; Cafe Fresh for Shakshuka….A great way to end of my trip.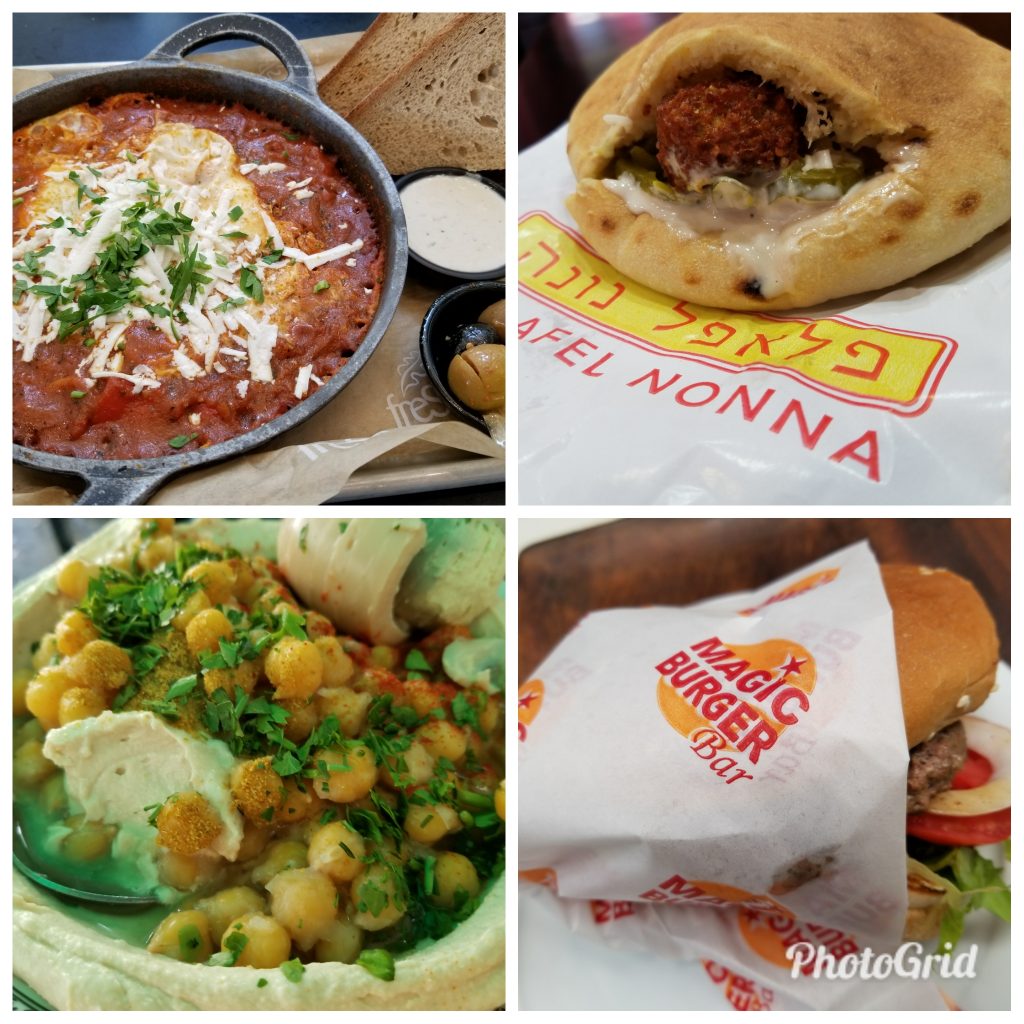 Where I shopped:
Last year I bought a few things from a store called Hoodies and this year I went back for more. I adore the quality of the cotton, the price points and the basic styles. Its perfect for my lifestyle! (um, casual)
As always, I'm looking forward to another visit to Israel. However I promised myself that my next trip will include more time in the north and south parts of Israel. It's time to explore! (even though I love visiting Tel Aviv).
For more information:
Website: https://new.goisrael.com
Need Food Suggestions in Tel Aviv? https://www.eater.com/ (another great list written by local food writer, Keren Brown)
Need More Food Suggestions? https://www.thestar.com/