My mom was visiting from Ottawa over the weekend, so it was a perfect time to book "Afternoon Tea" for some mother/daughter bonding. Seeing as my mom is from Glasgow, she has always adored scones with clotted cream and the whole "afternoon tea" ritual.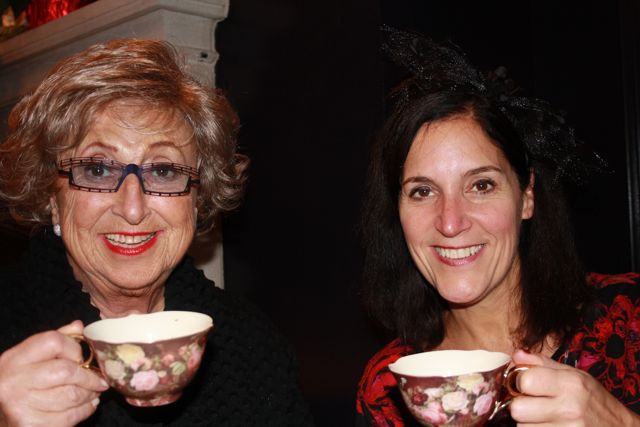 I decided to book afternoon tea at the Windsor Arms after reading some blog entries. (I do my research. Surprise. Surprise).
We got all dressed up and off we went. Well not exactly. Afternoon tea requires reservations as it served daily at 12:30 p.m, 1:00 pm, 3:00 pm, 3:30 pm, 5:30 pm, and even 6:00 pm. So please ensure that you make reservations and call in advance as it's more popular than you might think!!
When we entered the dining room, we immediately felt relaxed. The atmosphere was elegant without feeling too stuffy. Here's what a table looks like: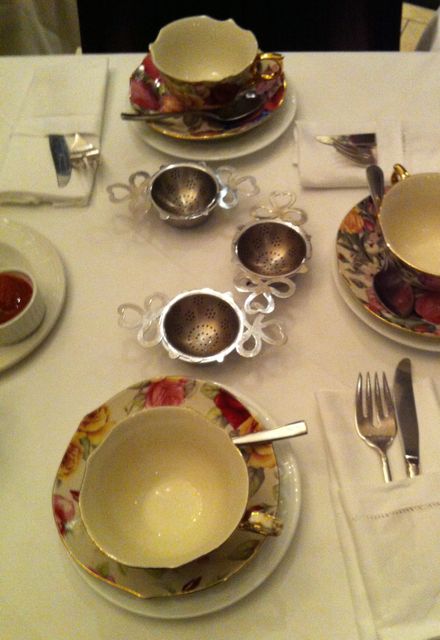 After we sat down, the waitress quickly served us chilled water with lemon along with the menus. She then explained how afternoon tea at the Windsor Arms works. We were impressed with the service from the get-go!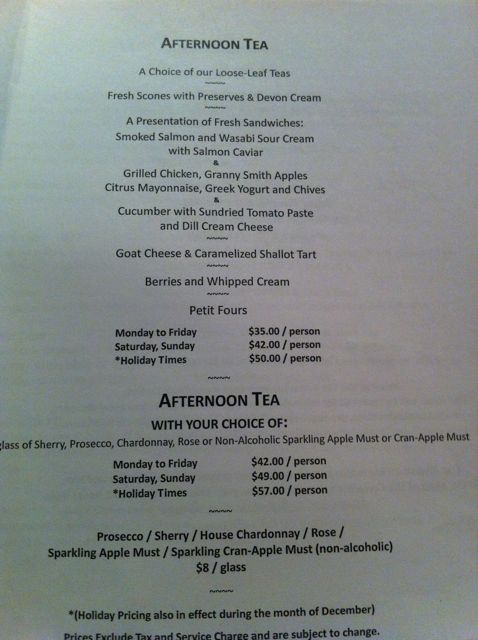 We selected our tea and when it arrived it's poured with style. (see photo).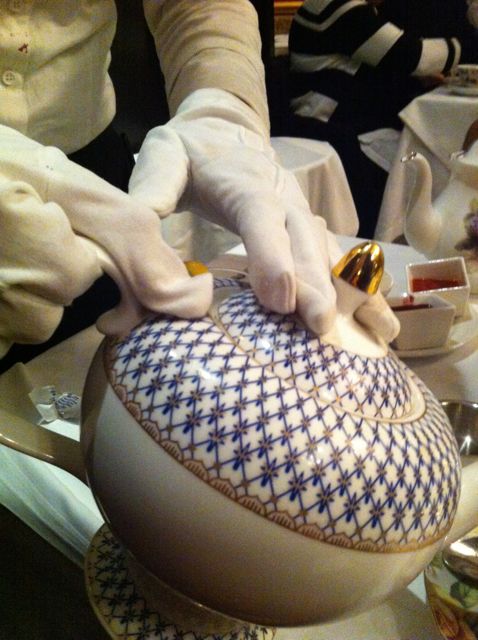 Then the "serving tray" arrives! I quickly made myself a little plate that looked like this and then tried my best to take my time and enjoy each bite while sipping my delicious tea (#33 in the event that you are curious).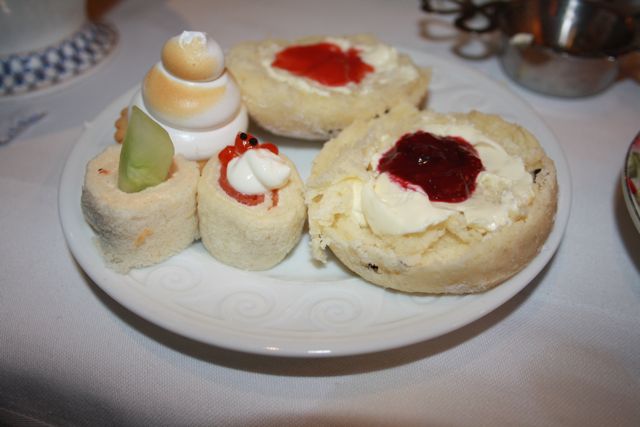 For me, the best part were the scones. They were so light…so fluffy ….so warm. The scones were even better after I shmeered them with the strawberry guava jam and the mixed berry jam and the clotted cream! The whole experience was just heavenly.  Just so you know, both jams are made in house!! #impressed.
It was real treat to spend some quality time with my mom while enjoying this special ritual at the Windsor Arms. We certainly will be doing this more often!
For more info:
Windsor Arms 18 Saint Thomas, Toronto 416 971 9666