About 6 years ago, my parents went to Barcelona. When they got home my mom showed me pictures of the Boqueria Market (or Mercat de la Boqueria) and I knew that I had to go there one day. Finally I made it happen! On my  back from Israel to Toronto, I made sure to book a few days in Barcelona.
Clearly visiting the Boqueria Market was high on my list of "things I wanted to do". I hope the Picasso Museum forgives me!. I wandered up and down the aisles of this spectacular market – snapping photos with my iPhone 5. I also ate. (what else is new?)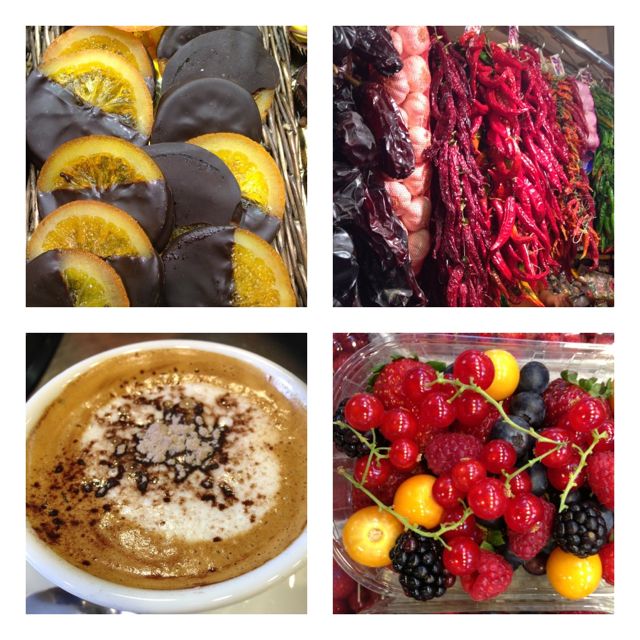 I had several friends tell me that I must( must) go to El Quim  and I was thrilled that was I able to find it amongst the hustle and bustle!! My neighbor at the bar was an American who now lives in Barcelona and visits El Quim every Saturday morning with his kids. He's a "regular" and was all to happy to introduce me to the Chef.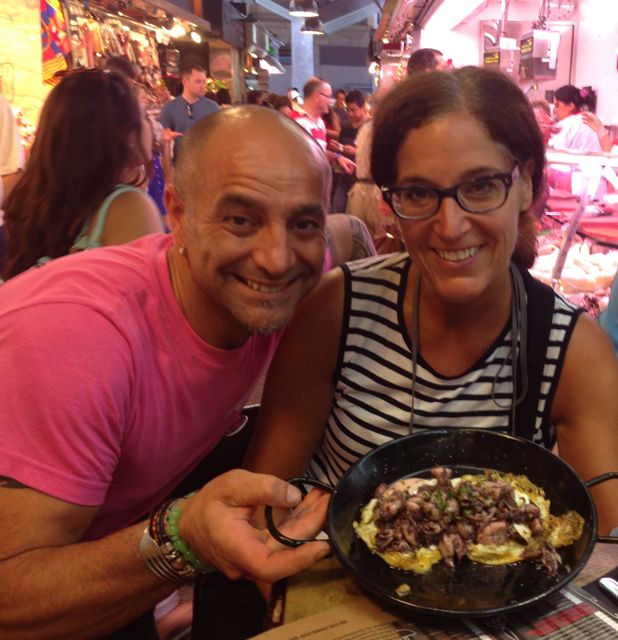 I ordered squid with eggs thanks to a few email exchanges with @DeliciousDishTO who told me it was the best …and she was RIGHT!!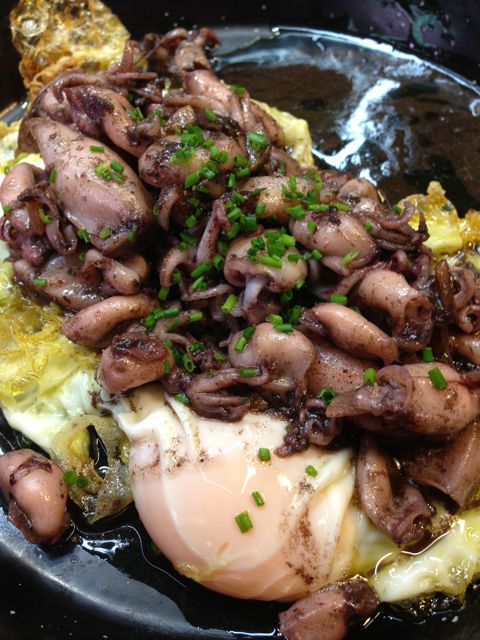 As you can see, I just couldn't stop taking photos. Aren't these gorgeous bundles of Bouquet Garni?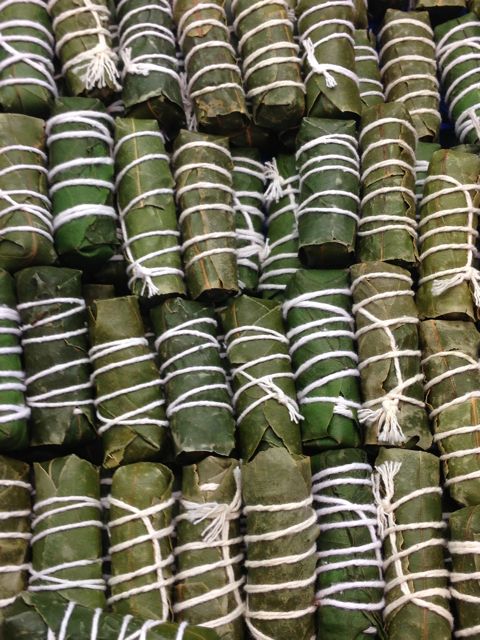 These zucchini blossoms are pretty gorgeous too.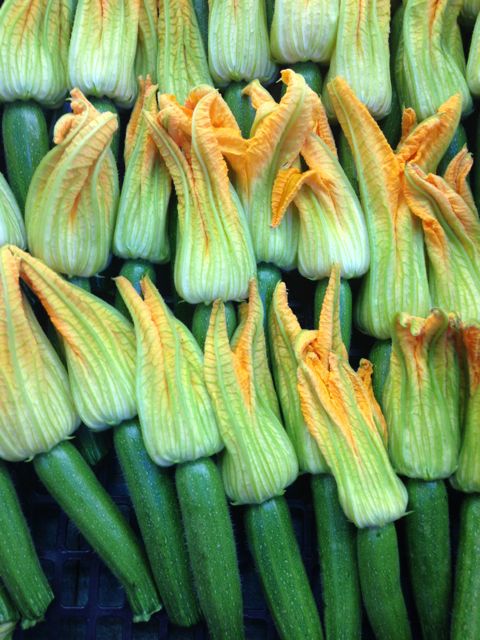 The Boqueria market is so spectacular that I'm going to return on my last day for one more visit to make sure that I saw EVERYTHING. I'm sure I will be taking more photos and enjoying some more food as well.
ps the coffee is from La Virreina and I'm definitely going back there for another cappuccino!!
For more information about Barcelona please visit their website.