For many years, every time I travelled to Ottawa we would stop at SUBWAY for lunch in Kingston. It was right off the highway and offered us a quick and healthy meal.
My relationship with SUBWAY continued as I recently turned 50 and served my guests a 6 ft subway. It was a HUGE hit with my guests (sorry..couldn't resist the joke). Take a peek at this enormous box that it's packed in!!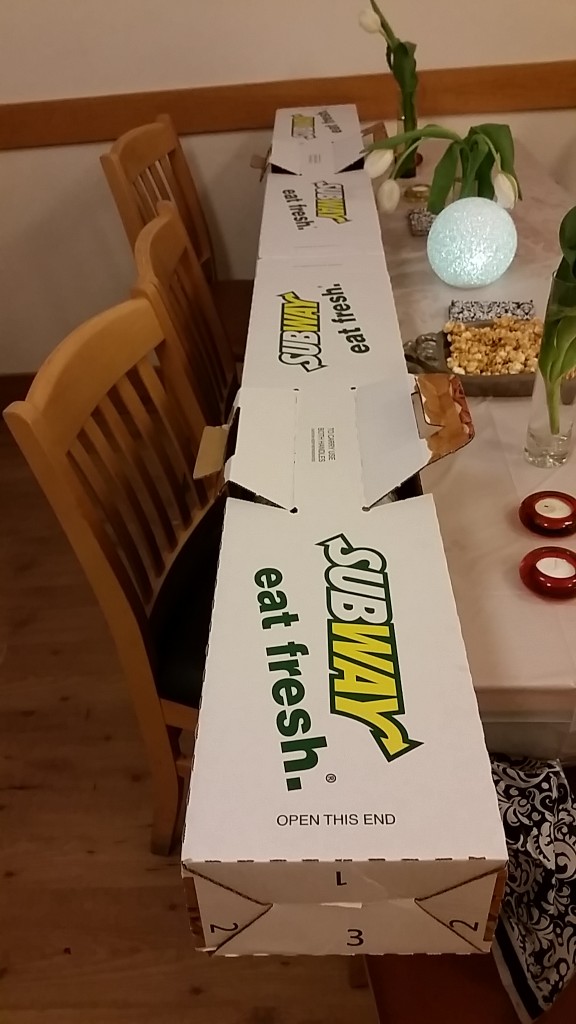 Not sure if you know this, but there's a Build a Winner contest that is taking place now, that invites SUBWAY Canada fans on Facebook to build out their unique sandwich combination!
There's weekly draws for a $100 SUBWAY cash card, and a grand prize of $1000 up for grabs.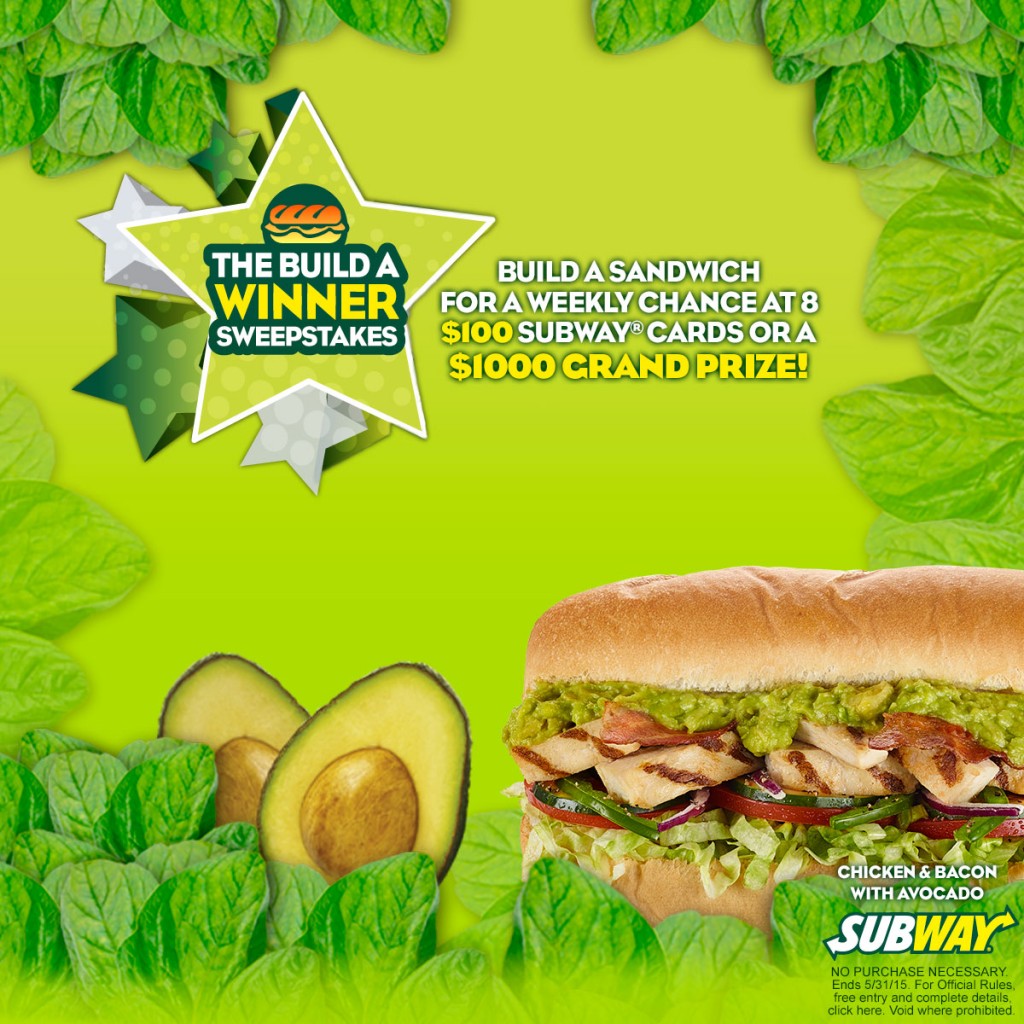 Please click on this link for further information http://bit.ly/1Gbmdzx.
Facebook: https://www.facebook.com/SubwayCanada
Twitter: @SubwayCanada
Hashtag; #BuildAWinner
Hope you get a chance to enter this contest soon as the contest ends May 31st, 2015!!
Disclosure: This blog post is sponsored however all my opinions are my own