This Sample Sale only opens to the public twice a year and it's well worth visiting. Seriously.
Advantages:
1. You get the chance to buy your clothes 6 months in advance. This means, when I go to the sample sale in November, I'm buying my Spring clothes and when Spring (finally) arrives….I'm set to go.
2. You save $$$. Lots of it. Sample Sale prices are  wholesale.
3. You will always look unique as there is only ONE of each item at the Sample Sale. I have only bumped into two people in 8 years who were wearing the same piece I had bought at the sample sale (sadly…they bought it retail at a very different price).
4. It's held in a showroom where the staff are super friendly and knowledgeable. I love asking them for advice and they have never steered me wrong.
Disadvantages:
1. Sample Sales are best suited if you are a size 6, 8, or a 10.
2. A lot of people can't get their head around the fact that they are buying Spring Clothes in the Winter or their Winter Clothes in the Spring. I have no problem with this. (clearly)
Here's a small example of SOME of the clothes I purchased in November 2011. (click here for more photos of what I purchased)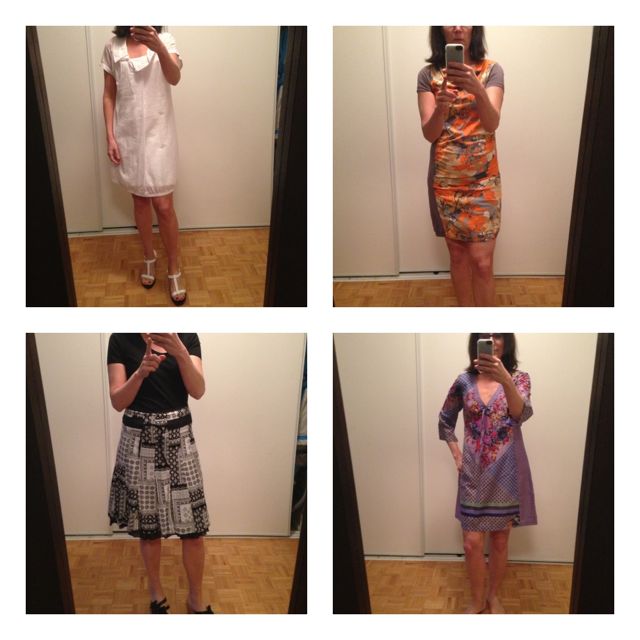 Here's a few of the WINTER merchandise I bought in April 2012. It's hard to see the details of these blouses and sweaters but trust me….there's detail. I bought another 6 pieces but I didn't want to take too many selfies and I didn't want to bore you.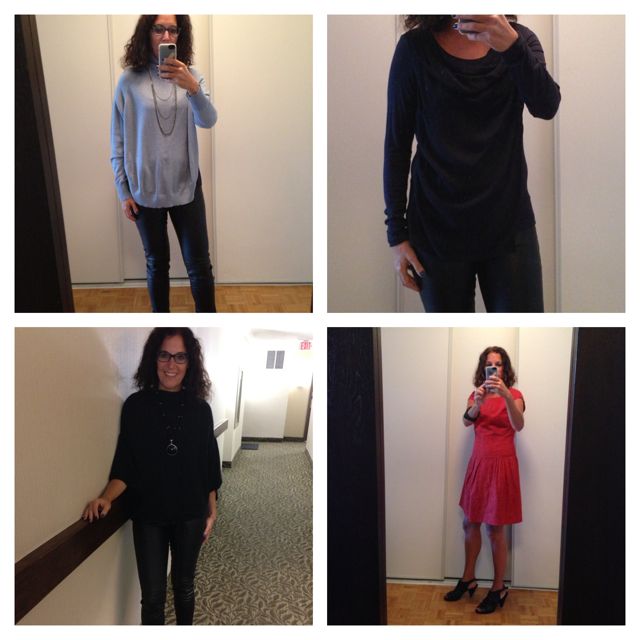 This years sample sale is taking place on Monday Nov. 11th, Tuesday Nov. 12,  & Wednesday Nov 13. All the details you need to know can be found on the flyer below.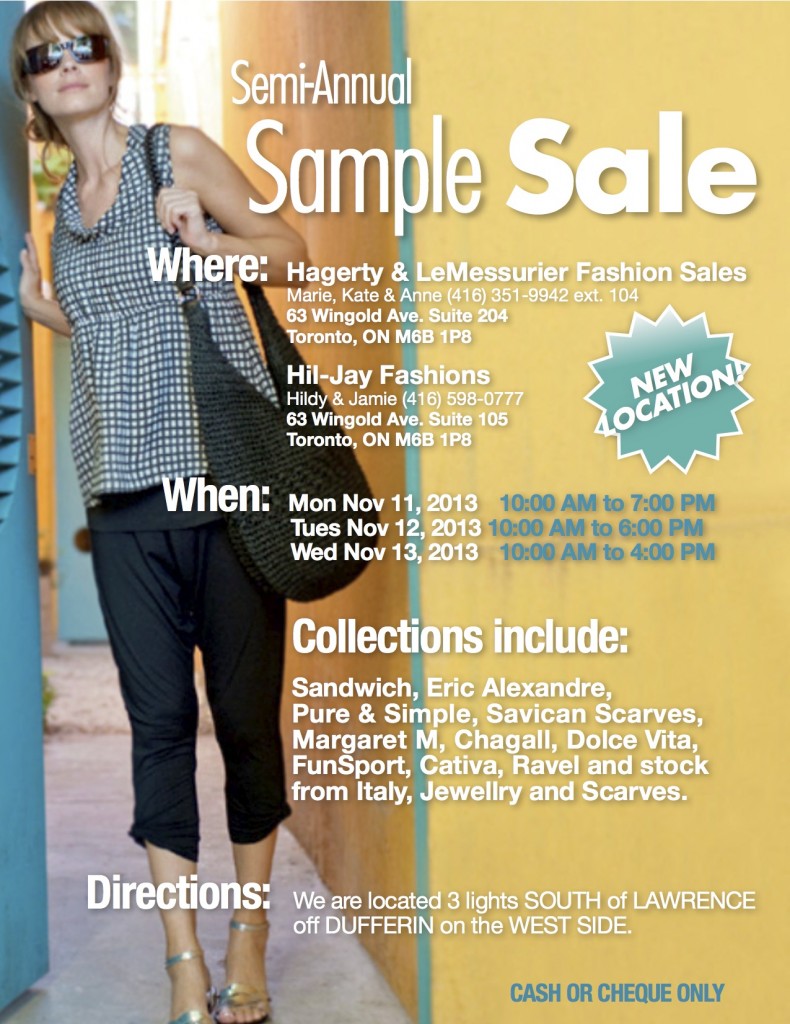 I will be there on Monday morning at 10 am sharp. Hope to see you there too.