Last week, I attended the launch of the TELUS House Toronto Rooftop Community Garden. I went to the event, as these days I'm in awe of anything related to gardening. Would you believe….I'm presently living in an apartment WITHOUT a balcony. Don't get me started.
I absolutely adore their philosophy: "Because the environment matters to YOU and you matter to US".
To build this garden was not an easy project. They had to take into consideration – the shade, the wind, finding the right soil mixture and many other factors. The garden will feature many varieties of vegetables and fruit too. What's kind of neat, is that the produce will be sold to the employees and the proceeds will go back into the community. Plus the produce itself will be donated back to those in need.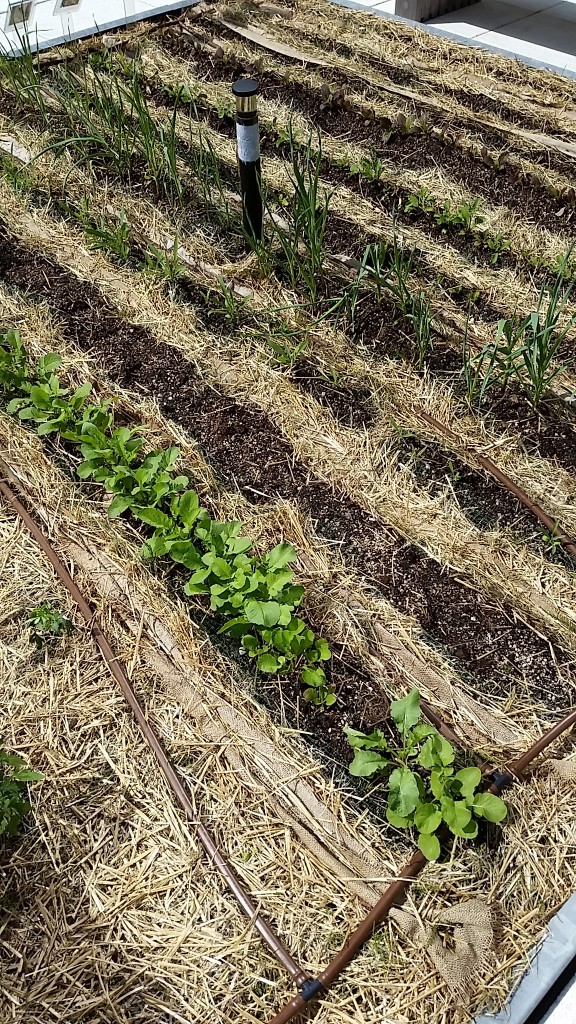 They thought of everything – including a watering team!!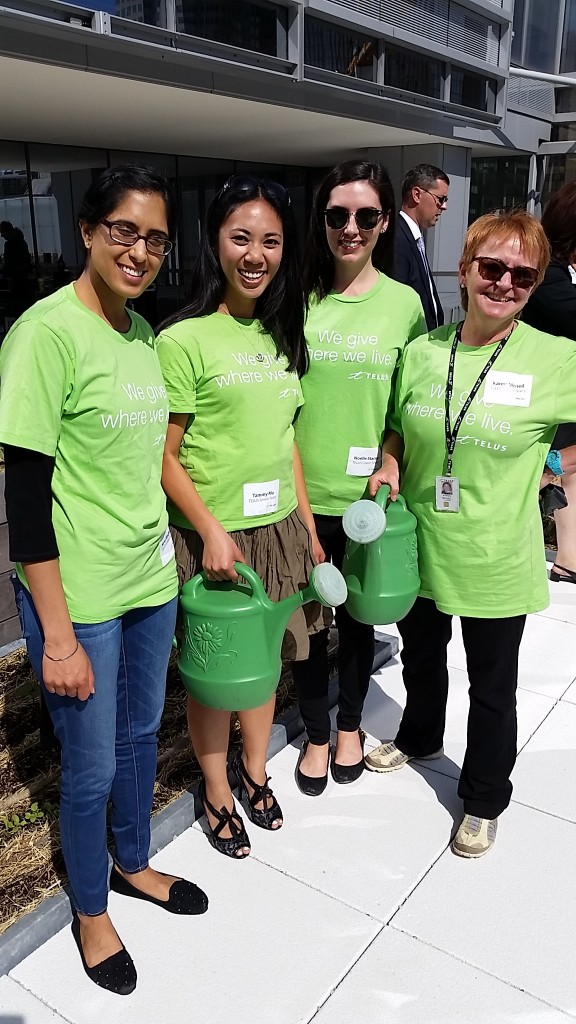 I couldn't help but notice that they are growing watermelon. To be honest, I'm already looking forward to attending their Harvest Party to see what grew!
After many years of planning – TELUS now has a 5th floor space that is truly admirable. You should be applauded for your commitment to the environment and to to the community.
Congratulations and Happy Gardening!!