I've posted a recipe before that was less than 140 characters, but I think that this recipe takes the cake. HA HA.
You know when you want just a "little something" but you don't want to make an entire cake? Here's the solution to your problem. Naturally I found this recipe on Pinterest..which is my latest addiction.
Here's what you need:
Two boxes of Betty Crocker cake mix. Please note, that one of those boxes MUST be Angel Cake.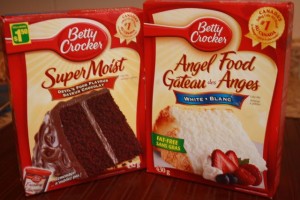 Here's the recipe:
1. Mix the two boxes of cake mix into a zip loc bag.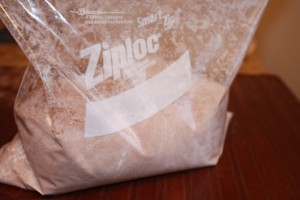 2. Put 3 tablespoons of cake mix into a mug. Add 2 tablespoons of water. Stir.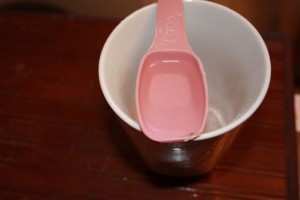 3. Put the mug into a microwave and cook for 1 minute.
Voila – a perfect size portion of cake. Of course, I added the perfect size scoop of ice cream to make it even better!!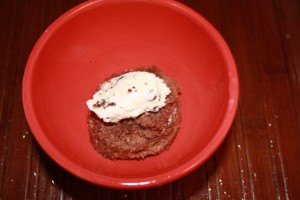 P.S. Store the mixture in an airtight container or just keep it in the zip loc bag for future "treats".
Seriously…how awesome is this recipe? How awesome is Pinterest?
Disclosure: I am part of the Life Made Delicious Blogger program and I receive special perks as part of my affiliation with this group. The opinions on this blog are my own.