I'm pretty excited about the 2015 Pan Am Games for several reasons.
a) Believe or not, I'm a torch bearer. I think I saw a link to apply on twitter or facebook and applied on a whim. Sure enough – I was selected!! You can find me on July 7th at noon somewhere between 1470 Gerrard St East and 270 Coxwell. It's a short run (250 meter) but it sure will be a memorable one!!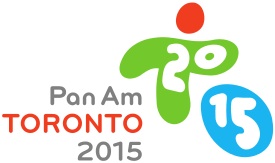 b) I will also be attending the opening ceremonies of the PanAm Games as a guest of McKesson Canada, through their atoma brands. They are one of the sponsors of the 2015 Pan Am/ParaPan Games and I've been fortunate enough to be selected as one of their Blogger Ambassadors. (pinch me, please).
For over 100 years, McKesson Canada has been the logistics and distribution leader in the Canadian healthcare sector. Their atoma brand is the private label brand of the IDA, Guardian, MSC and PROXIM retail pharmacies in Canada.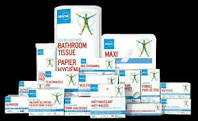 Therefore over the next few weeks, you will be noticing a few blog posts that will be associated with the 2015 Pan Am Games. Look out for a contest with atoma products, an interview with Mark Oldershaw (who is a Canadian Sprint Canoeist) and more!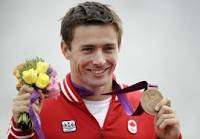 Mark is one of the five athletes that McKesson Canada is supporting on their journey to the Games. (The others include Jennifer Abel, Ryan Cochrane, Ellie Black and David Willsie).
I hope you are as excited as me about the 2015 PanAm Games!
In the meantime, you can start to follow me on twitter using (@momwhoruns) and look out for this hashtag too….#atomaPanAm K? Also, please take a peek at this fantastic contest that atoma is running. Click here!! This is one contest that you don't want to miss!!
Disclosure: I have been compensated to participate as an ambassador however all opinions are my own.