I first discovered NuPasta at a food show a few years ago, and I'm pleased to say that they keep growing and growing. i.e you can now find them at more and more retailers. This is what you need to know about NuPasta.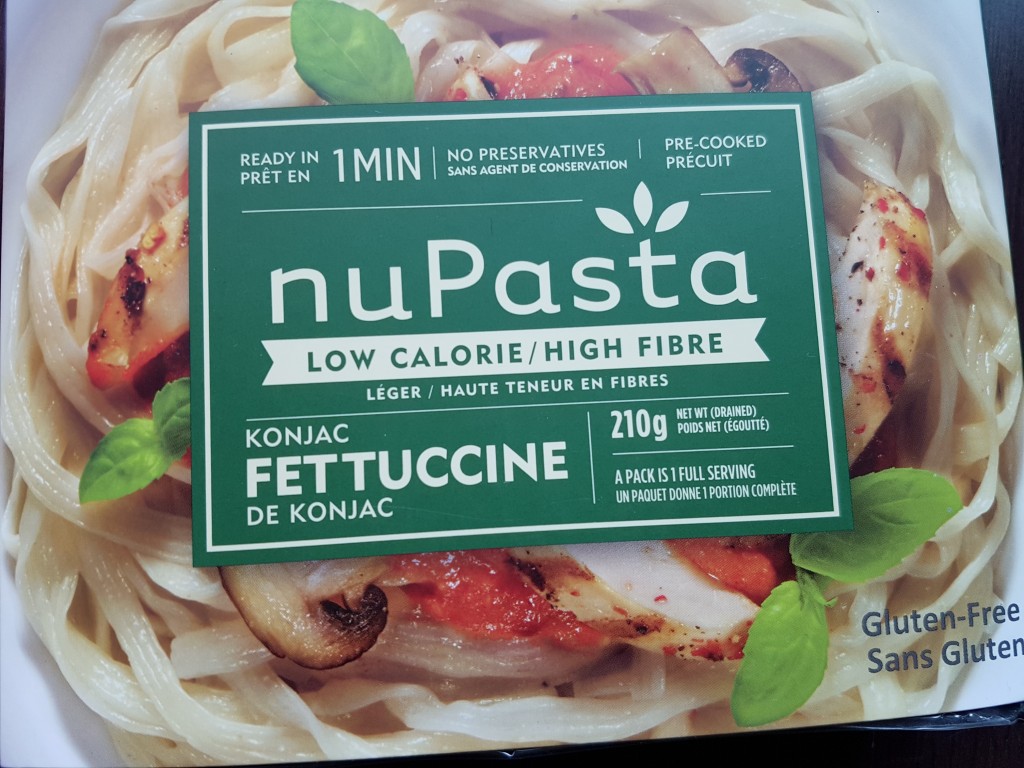 -25 calories per package (210 grams)
-2% Fat, 2% Carbohydrate, Zero Cholesterol, Zero Sodium.
-Gluten Free, Kosher, Halal, Non-GMO and requires ZERO refrigeration.
Please welcome NuPasta and give them a huge round of applause.
Plus they are a Canadian company (more applause).
In no time at all, I made a beautiful, colourful dinner tonight (see recipe below).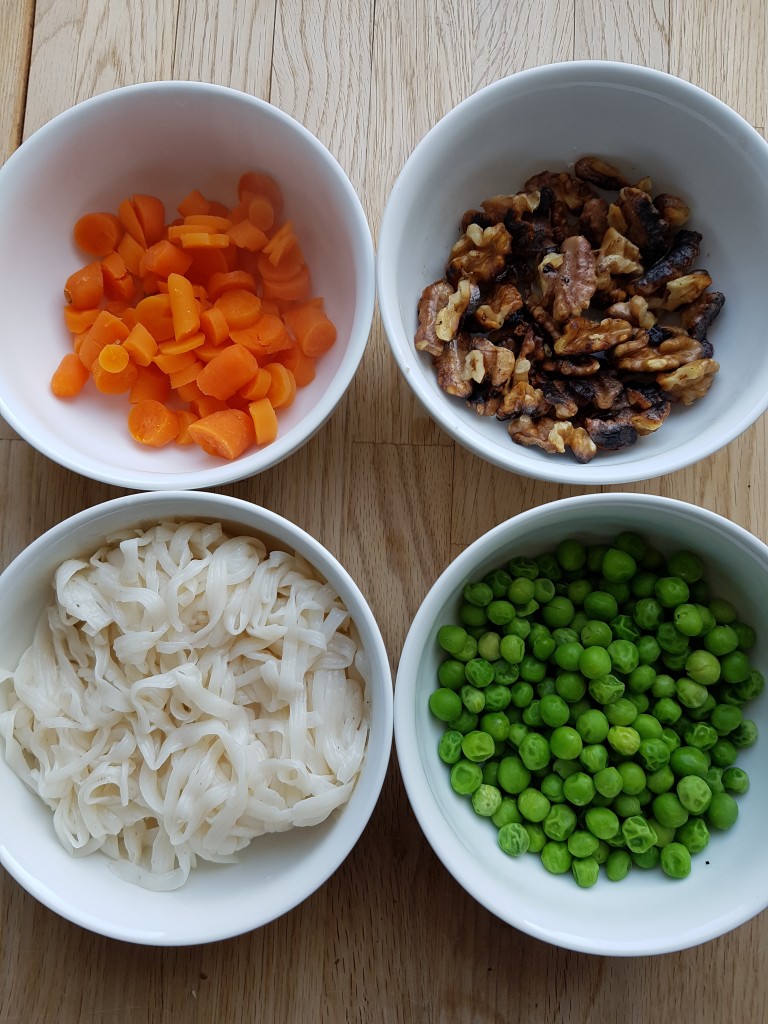 Not to mention, it will agree with my stomach and not make me feel bloated or uncomfortable like regular pasta.
The key to their success is the fact that NuPasta is made with Konjac, which is a root vegetable native to East Asia and grown at 2,000 – 4,000 ft. above sea level.
Walnuts and Peas Pasta (recipe by Stephanie Joanne)
1 package of NuPasta (drained and rinsed)
2 cups frozen peas
1 large carrot, sliced and boiled
1 clove of garlic, minced
1/2 cup of toasted walnut halves
1 tablespoon of coconut oil
1/4 cup chopped fresh parsley
salt and pepper
parmesan (optional)
Instructions:
1. Drain and rinse NuPasta
2. Toast walnuts (on a baking sheet in a 350 degree oven for 5 minutes)
3, In a pot, add garlic to coconut oil on low heat. After 5 minutes, add carrots, peas, one package of NuPasta. Then add parsley, salt and pepper. Add walnuts when plating and parmesan (if desired)
Final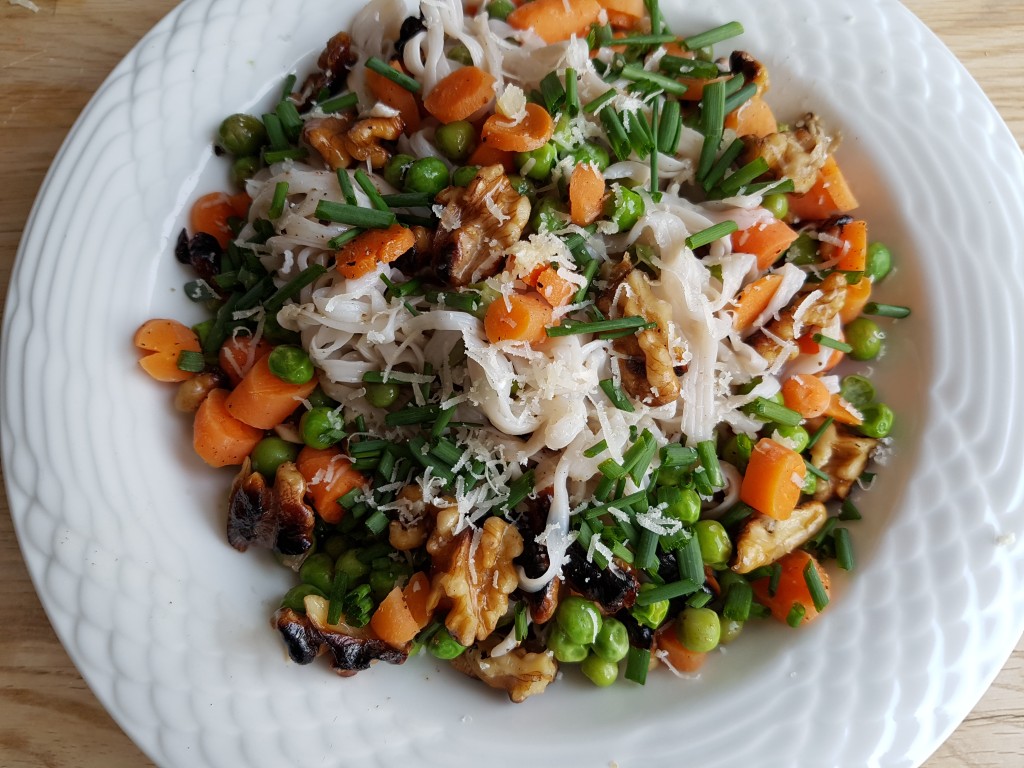 Disclosure: I was compensated for this post, however all opinions are my own.