Here's a round up of a few new places to check out. After all…it's summer so it's the perfect time to get out there and embrace the warmer temperatures and introduce your taste buds to some new restaurants:
a) BareBurger: This is a hot hamburger chain in NYC that has recently opened their first franchise in North America. #luckytoronto. Bareburgers' menu embraces vegan and vegetarian menus. Observers of paleo and glutenfree and low carb diets: and of course, lovers of meat, game and poultry! They are also committed to organics.
What to try? Any of their salads, a hamburger (of course) and save room for their the ice cream sandwich for dessert!!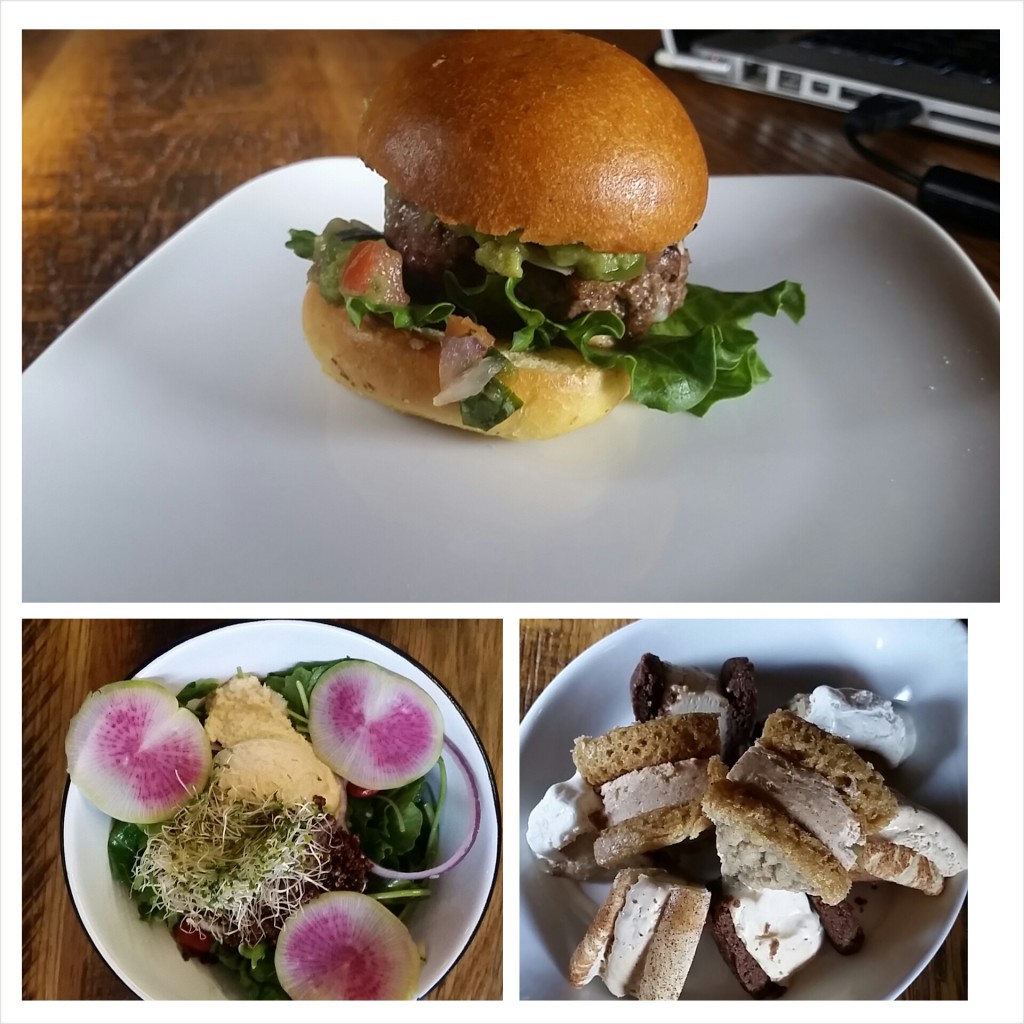 b) Booyah Ice Cream Parlor: This new ice cream parlour just opened and it's a few blocks from Dutch Dreams. So if you ever see 50 people in line and don't have time to wait – you should really walk one more block and try one of their ice cream sandwiches. I tried a GRAPE NUT ice cream sandwich and was a happy camper!!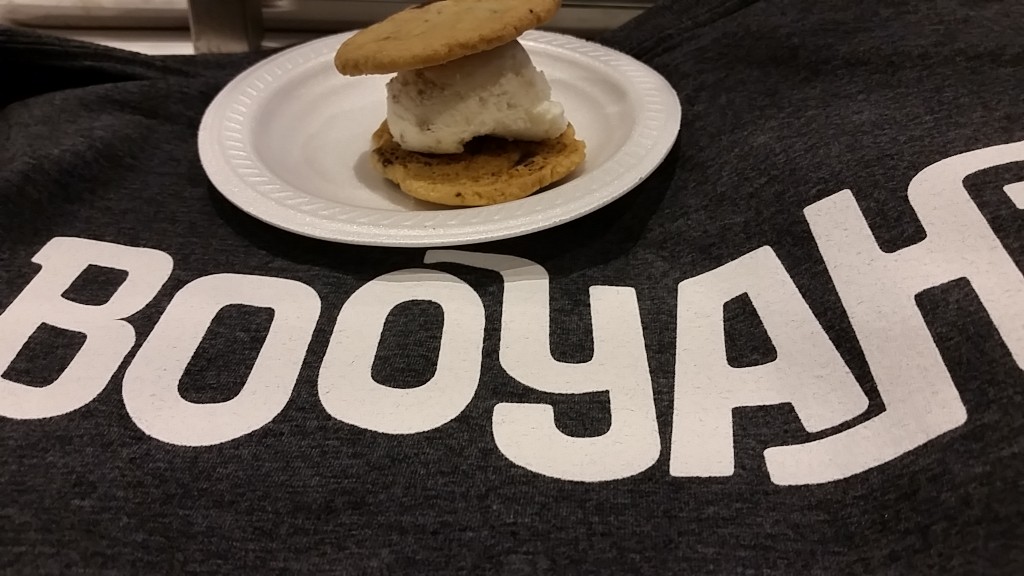 c) ZaPizzeria: This new pizza restaurant has my name all over it. I simply fell in love with their Oh Canada Pizza! (maple syrup, bacon and potato chips). This combination of sweet/salty and crunchy is exactly the type of combination that I adore. However I sampled their entire menu and seriously they were all equally tasty!!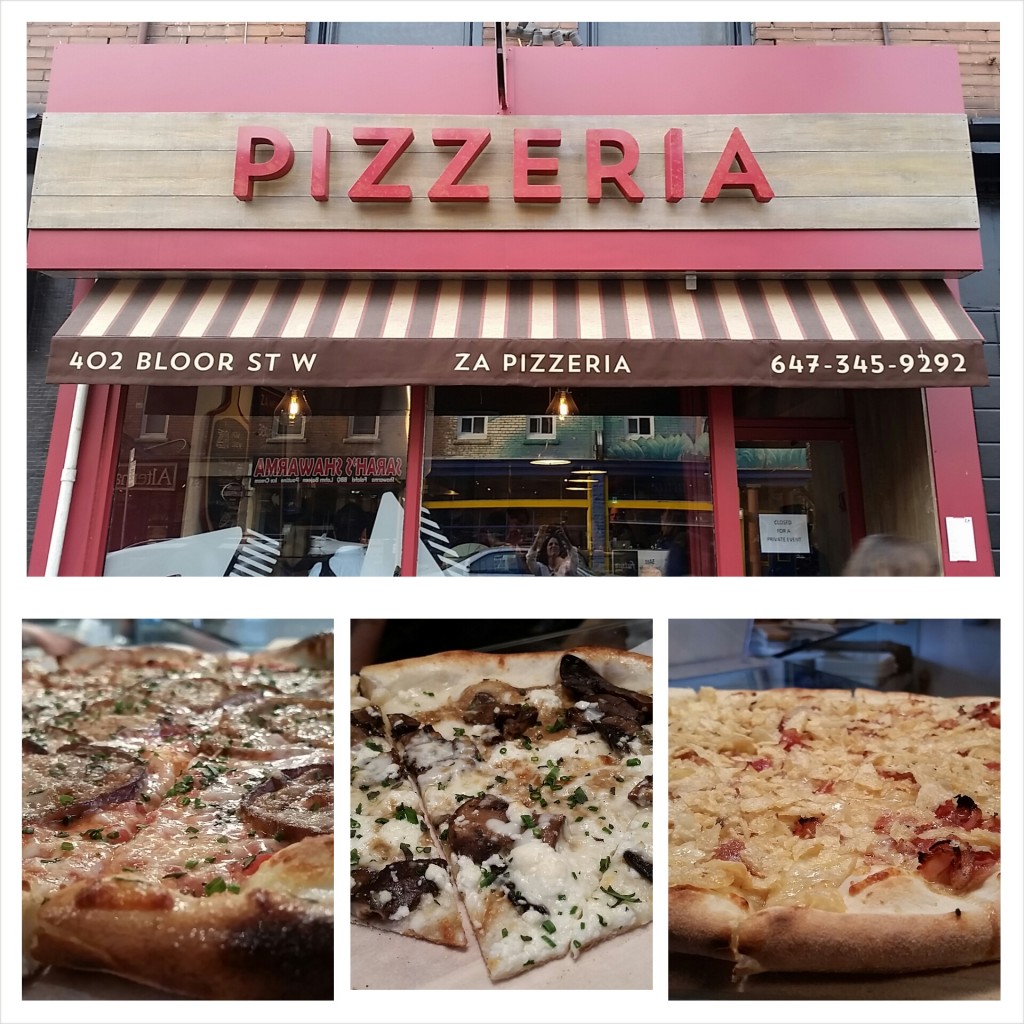 Disclosure: I was invited to media events at BareBurger and ZaPizzeria however all opinions are my own.
For more information:
Bare Burger, 111 Dundas St. W, Toronto (647 345 2273)
Booyah Ice Cream Parlor, 16 Vaughan Road., Toronto  647-347-2001.
ZaPizzeria,, 402 Bloor St. W, 647 345-9292