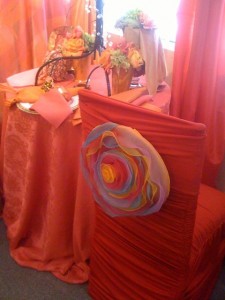 In another life, (i.e many many years ago), I was a special events coordinator. I spent my days looking at flower arangements, tablecloths and menus.
Many years later, I still like readng about the latest trends, so I continue to read a magazine called Biz Bash. A little over two years ago, I was reading through it and saw an article that Susan Murray International was open to the public. I quickly grabbed the phone to make an appointment. I went to the showroom and within two minutes knew the table cloth that I wanted. I'm kinda decisive. Have you noticed?
It's not every day that I rent tablecloths, but we were hosting 40 people for a Friday nite dinner and a Saturday lunch on the occassion of our sons' barmitzva.
It's been two years since that occassion and because the Interior Design Show is taking place this coming week (Jan 27 – 30th at the Metro Toronto Convention Centre) I was in the mood to visit the showroom again and see the latest trends in table cloths.
I was not disappointed. Susan Murray still sets the tone for unique tablecloths, accessories and fabrics.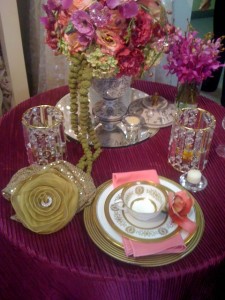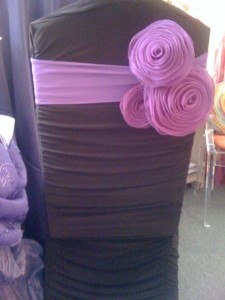 She was recently the supplier for the Giller Awards (which is a huge event)  but is happy to rent 4 table cloths (which is what I needed).
So don't hesitate to give her a call and visit the showroom. HINT.
Contact Info: Susan Murray International, 15 Canso Road, (416) 243-9284