The other night, my boyfriend and I went went out for dinner followed by dessert. As always, I'm always open to checking out new restaurants so we went to TWO new places that have been on my radar.
For dinner, we decided to go to Baju BBQ seeing as my BF really enjoys BBQ and I was craving some protein too!
This restaurant is owned Deli king Zane Caplansky and the kitchen is run by Jason Rees. I've tasted Jasons' BBQ before so I knew that the food was going to be beyond-good. I was right.
We ordered the Meat Tornado which features: 2 rib bones, 2 brisket slices, 2 chicken thighs, pork belly, pulled pork, 2 wings, plus your choice of 1 side! It was perfect for sharing.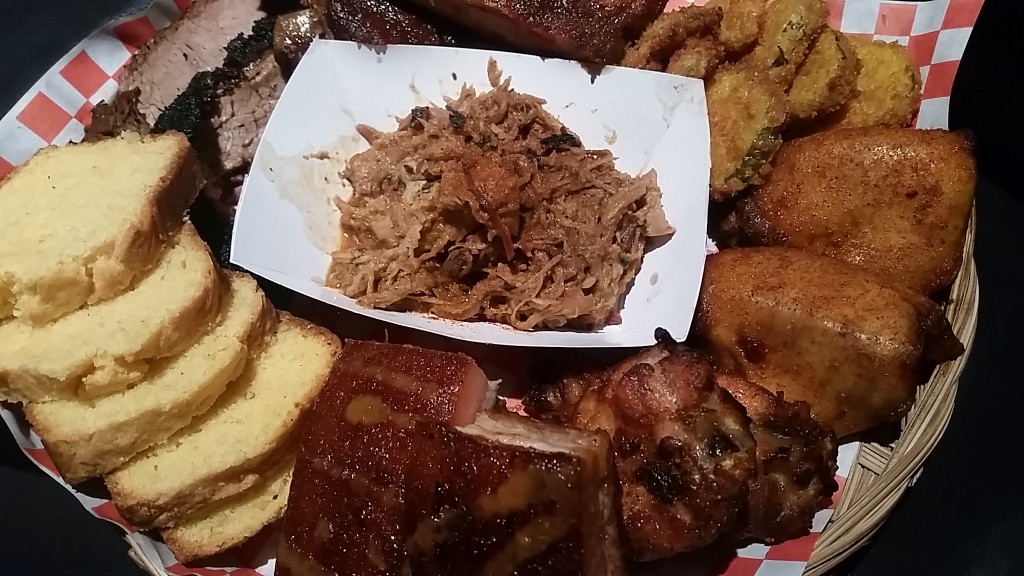 The meal consisted of a lot of these phrases:
"hmmm…this is delicious have you tried it yet".
"hmmm….no no this is delicious! Have you tried it yet?"
"hmmm..what's your favorite meat that was on this platter".
This $35 dish satisfied both of us in a big way. In fact, we had to take home some leftovers cause we were TOO full to finish it.
Every piece of meat was tender, juicy and I could also add a lot of other adjectives that used when describing BBQ meat that's cooked properly.
Jason Rees sure does know what he is doing when it comes to BBQ!!
Then we continued to Sweet Jesus . I heard about this new soft serve place thru facebook as many of my food blogger friends have been posting photos over the last few weeks!
I asked the cashier what's the most popular item on the menu and he replied the PBC. This is described as: Peanut Butter Sauce, Crumbled Toasted Salted Peanuts, Chocolate Soft Serve. Naturally that's what I ordered.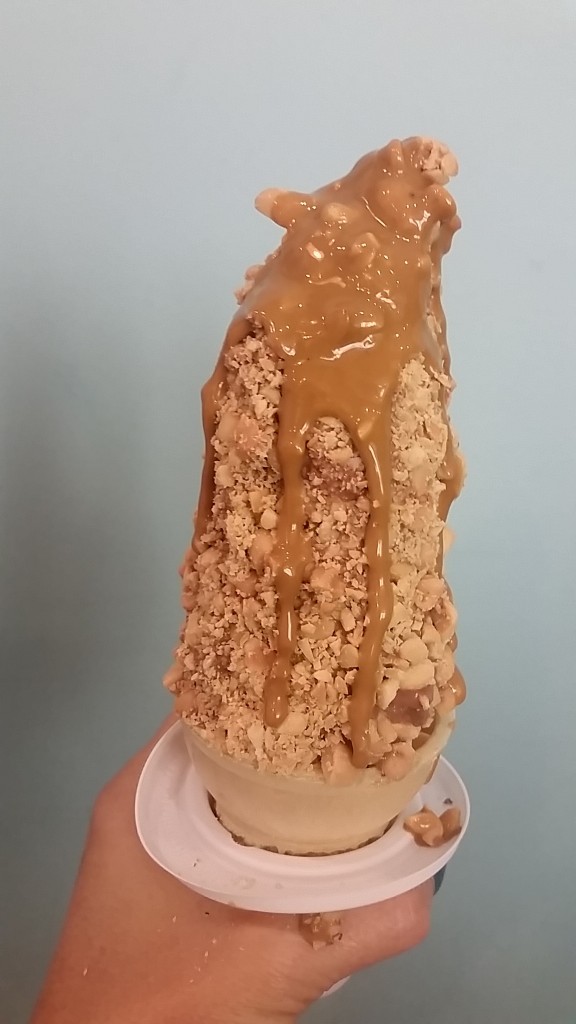 Their soft serve specialty menu appeals to me in a huge way – soft serve with a unique combo of toppings, sauces and flavours.
For example: Cinnamon Crunch – Crumbled cinnamon toast crunch, cream cheese frosting, vanilla soft serve.
See what I mean? There's 10 unique soft serve specialty items on the menu and one sounds better than the other. There's also 5 soft serve menu items without all the fancy toppings!! Plus there's Paletas, coffee and tea from Lemon Lily!
I haven't enjoyed a serving of ice cream in several years, however I popped two lactose free pills and devoured the whole thing!
True Story: Barely had to eat breakfast or lunch the following day!
For more information:
Baju BBQ: Upstairs @ The Monarch Tavern, 12 Clinton St, Toronto
Hours: Tue-Wed: 12:00 pm-10:00 pm, Thu-Sat: 12:00 pm-11:30 pm
Twitter: @BajuBBQ
Sweet Jesus: 106 John St, Toronto
Hours: Sun – Mon: 7am – 10pm, Tues – Sat: 7am – 11pm
Twitter: @SweetJesus4Life