I recently hosted a chocolate and cheese fondue party. I usually host wine and cheese parties but seeing as it was held right before Valentine's Day, I thought it would be a fun to involve some chocolate.
Here's what was involved:
GUESTS: I invited 10 friends on a Sunday at 1 pm and the table looked like this.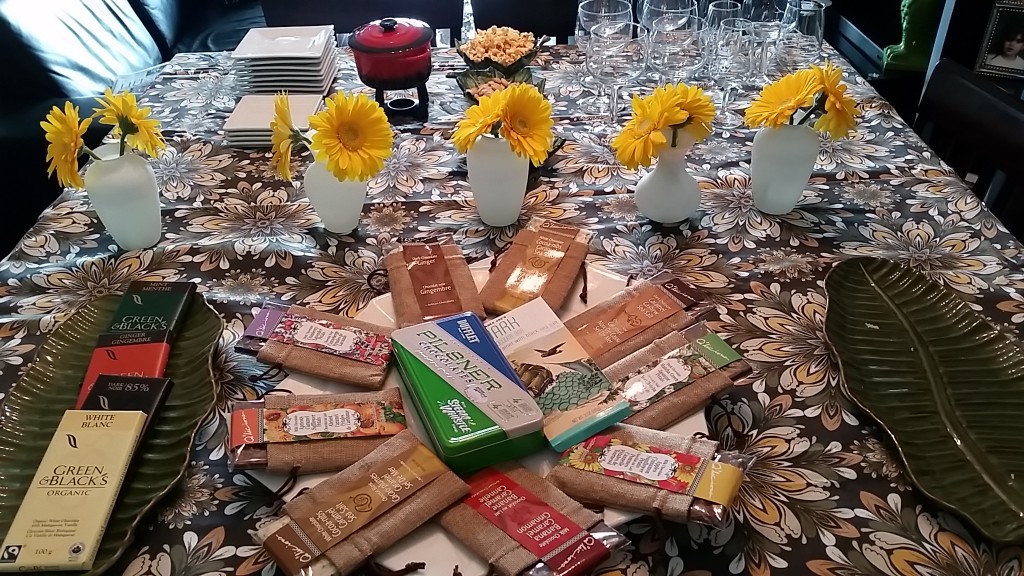 MENU: Four brands of chocolate, party sandwiches, fruit, wine (and more wine), fondue, huge chunks of bread (from Blackbird Baking Co.), a few other snacks.
Let's take a minute and talk about the chocolate that was served:
1. Green & Blacks. This chocolate company based out of the UK uses only organic ingredients to create great tasting chocolate. In 1994 their Mayan Gold bar became the first chocolate bar to be awarded the Fair-trade Mark by the Fair-trade Foundation in the U.K.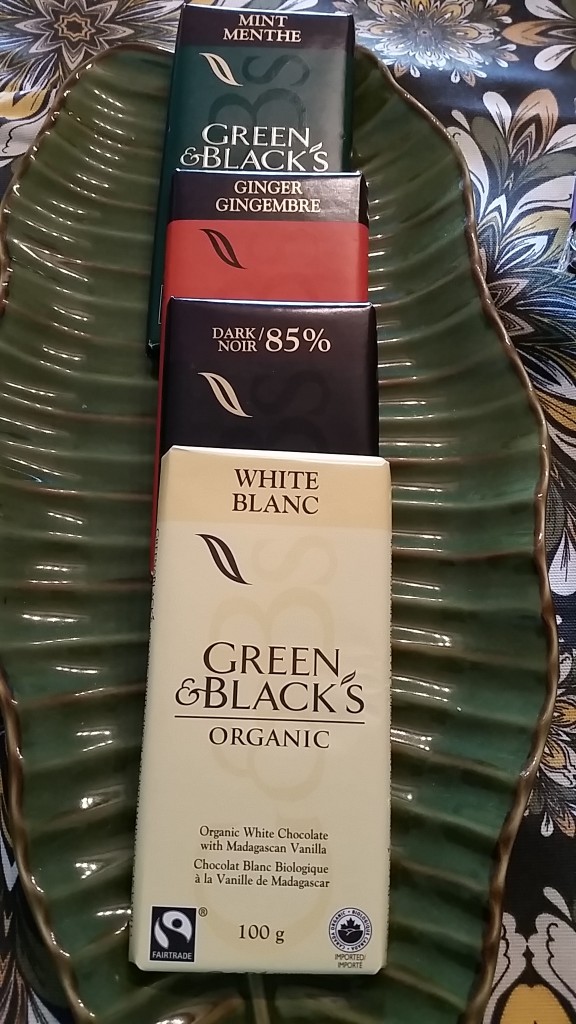 2 Sweets Canada Gourmet Chocolate Bars They are a new E-Tailer in town and sell a line of Premium Chocolate bars with pure Dried Edible Flowers Petals (how cool is that?)… like Rose, Jasmine, Lavender, Sunflower, Safflower, with Bits of Strawberry Matcha tea, Apricot, and Apples. Each bar is packed in the cutest burlap bag.
My guests also sampled their chocolate bars made with finest European chocolate added with Cashew, Ginger or Banana -Caramel and touch of Sea salt. I'm a flavour junkie so Sweets Canada really appealed to me.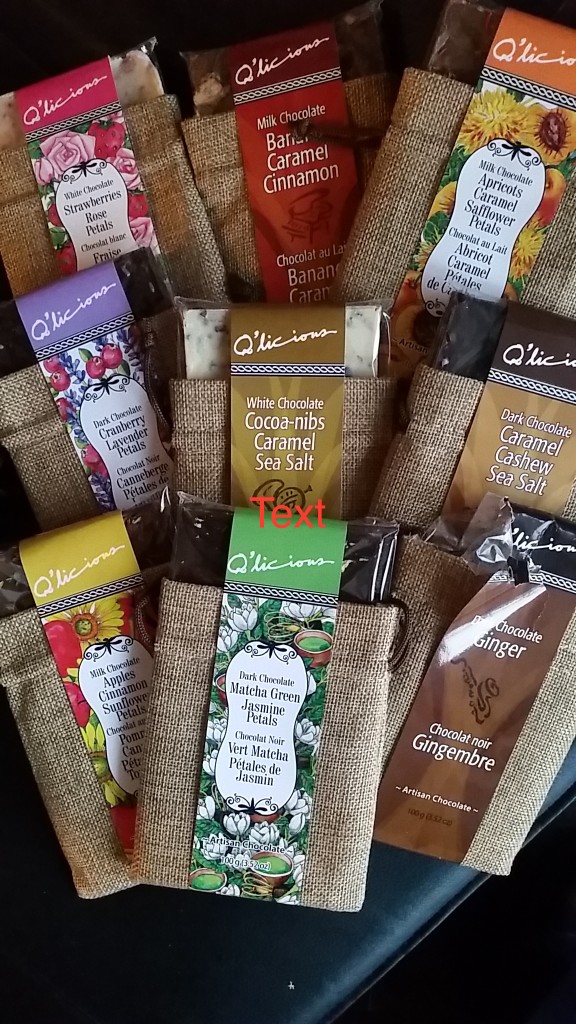 Feel fee to head over to their website to learn more about gourmet chocolate bars from Sweets Canada.
3. Dufflet/Steam Whistle: I purchased this adorable tin while visiting the Steam Whistle Brewery. I just couldn't resist the combination of beer/chocolate.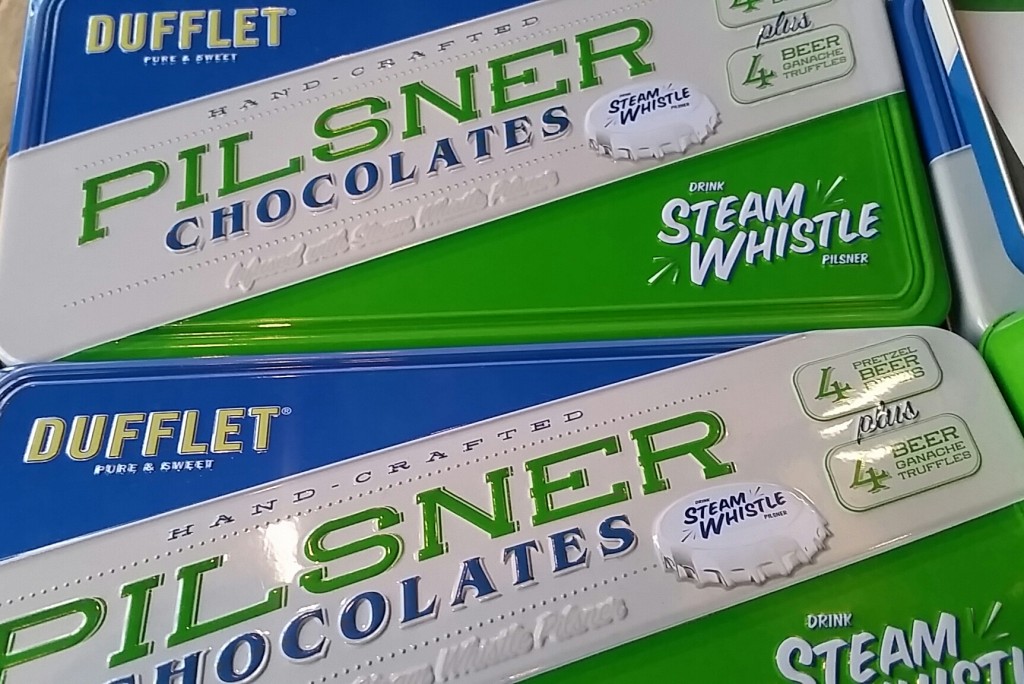 4. Trader Joe's Dark Chocolate Bar with Caramel and Black Sea Salt: Every time I go to Trader Joe's I seem to buy another chocolate bar! Adored the combo of the caramel and the sea salt.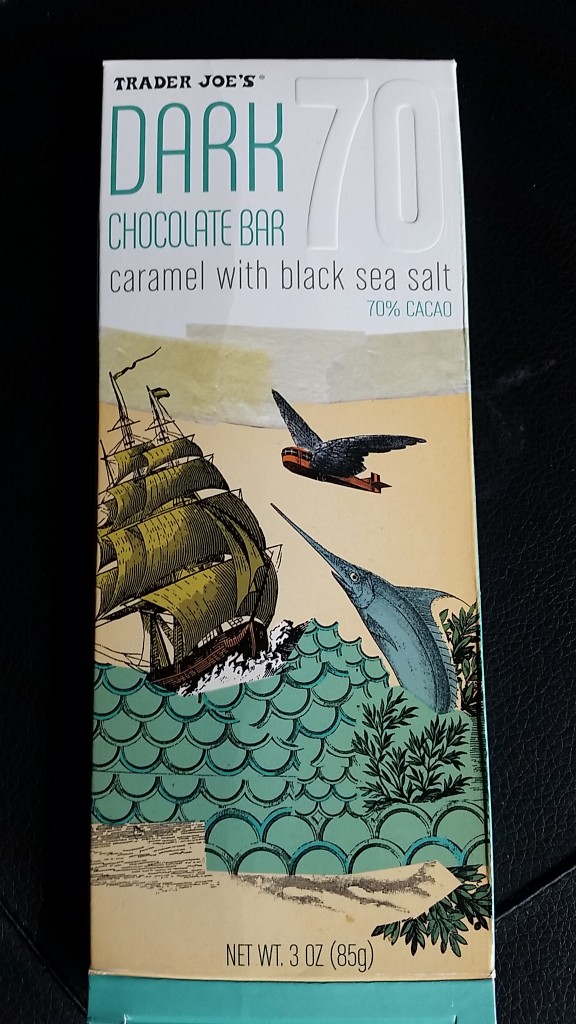 Conclusion: The party was a huge success and as always, I look forward to hosting more parties in the future.
Disclosure: I was compensated and/or given product however all opinions are my own.