I was on twitter two weeks ago, (for a change) and saw a tweet from @unmarketing that caught my eye!!
It took me a nano second to look up Hank Daddy's BBQ so I could find out where I could find this beautiful sounding item!! Frank (not Hank..LOL) answered my call and told me that he was an exhibitor at the GTA Home Show food court, at the International Centre.
Two hours later, I was at the show chatting to Frank and eating this amazing Pulled Pork Parfait®.
What a genius concept, don't you think?  All it takes is a few ingredients – and poof -my world has changed!!
I hope you get a chance to have your own Pulled Pork Parfait® one day soon!!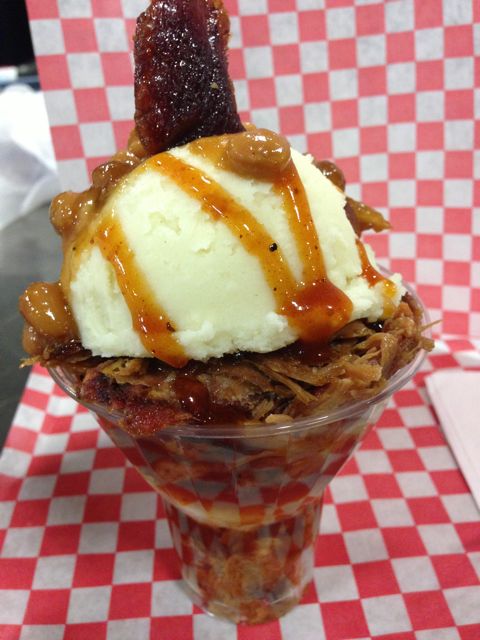 PS for those who don't believe that Twitter "works"….here's proof that it does!!
For more information:
Phone: 416 822 8227
Twitter: @hankandaddysbbq
Facebook: www.facebook.com/hank-daddys-barbecue