I was pretty lucky this summer and had the opportunity to spend 10 days in this beautiful city.
I stayed at the lovely Hotel Place D'Armes.  This charming hotel is brilliantly located in Old Montreal and just steps away from Notre-Dame Basilica.
The hotel featured high ceilings, spacious rooms and a great team at their concierge desk! Not to mention a fantastic bar and a roof top patio!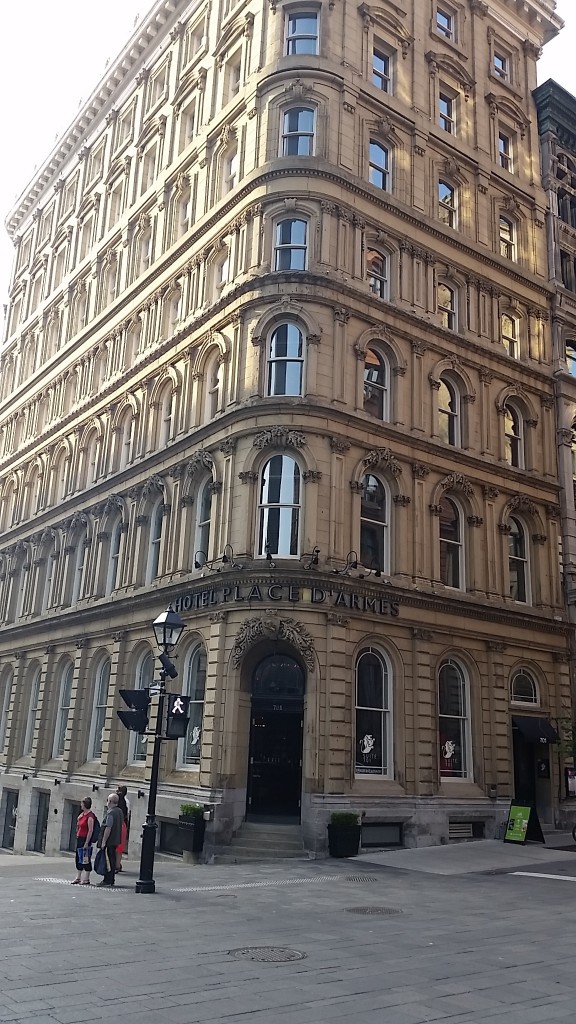 Highlights of my trip included:
a) Jean Talon Market. I simply adore this market! A trip to Montreal would not be complete without it.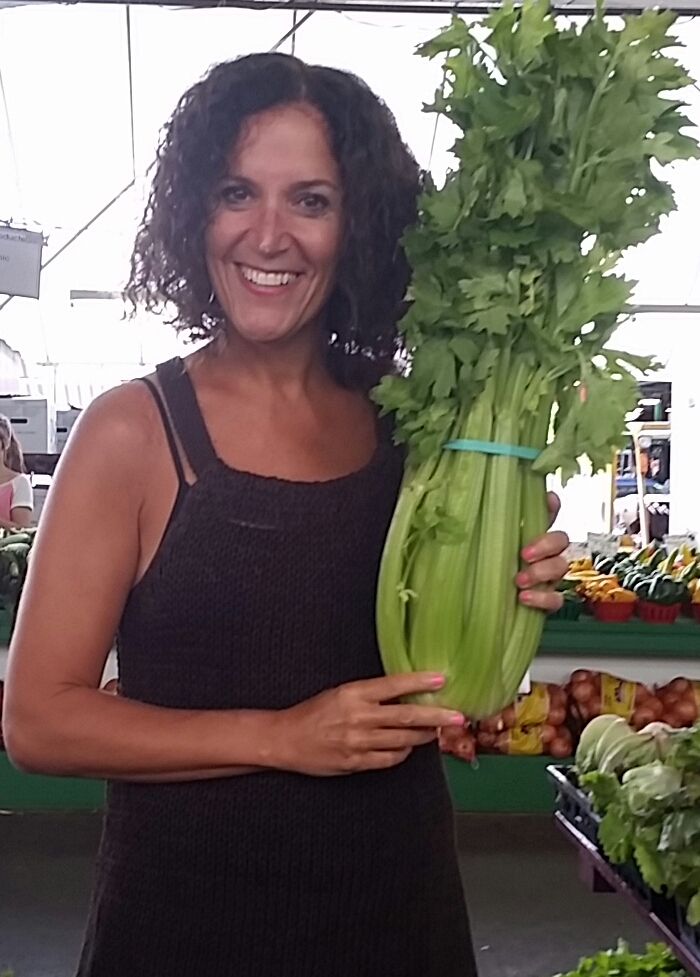 b) The Hop-on-Hop-Off Double Decker bus tour throughout Montreal, that is offered by Greyline. This is the best way to see a city and I've now done these tours in Ottawa, Barcelona and Montreal.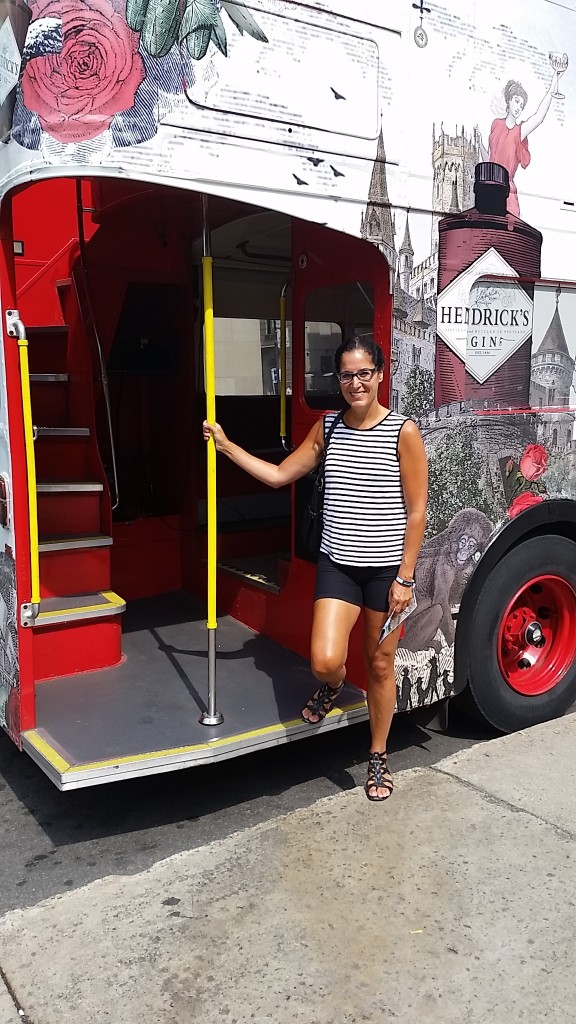 c) I spent hours wandering thru the The Botanical Garden. It's truly magical. Then I visited the The Planetarium  and the Olympic Stadium. Sadly I didn't go to the Biodome as I'd been a few years ago but regret not returning as they are all grouped together. Give yourself a whole day or break up these three attractions into two days!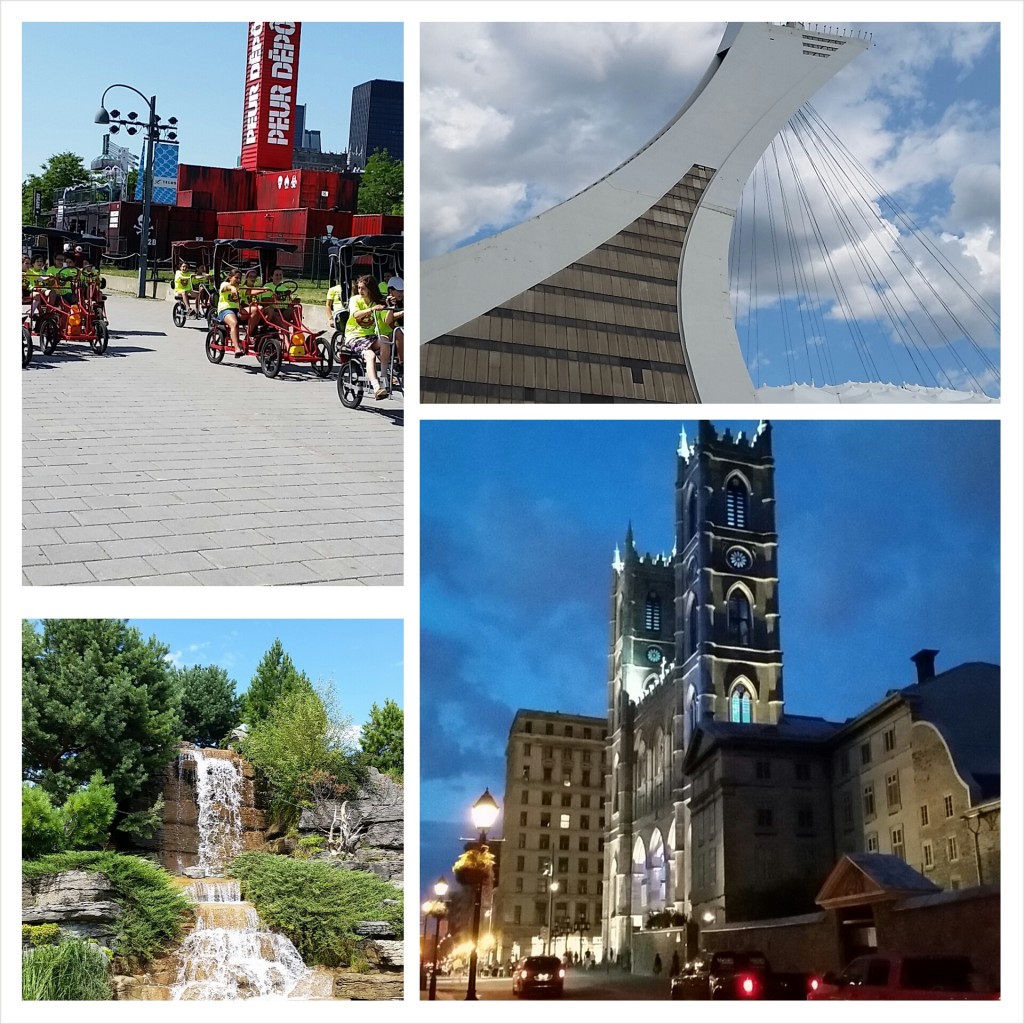 d) Discovered a beach in the port of  Old Montreal – which was the perfect place to relax after a long day of touring.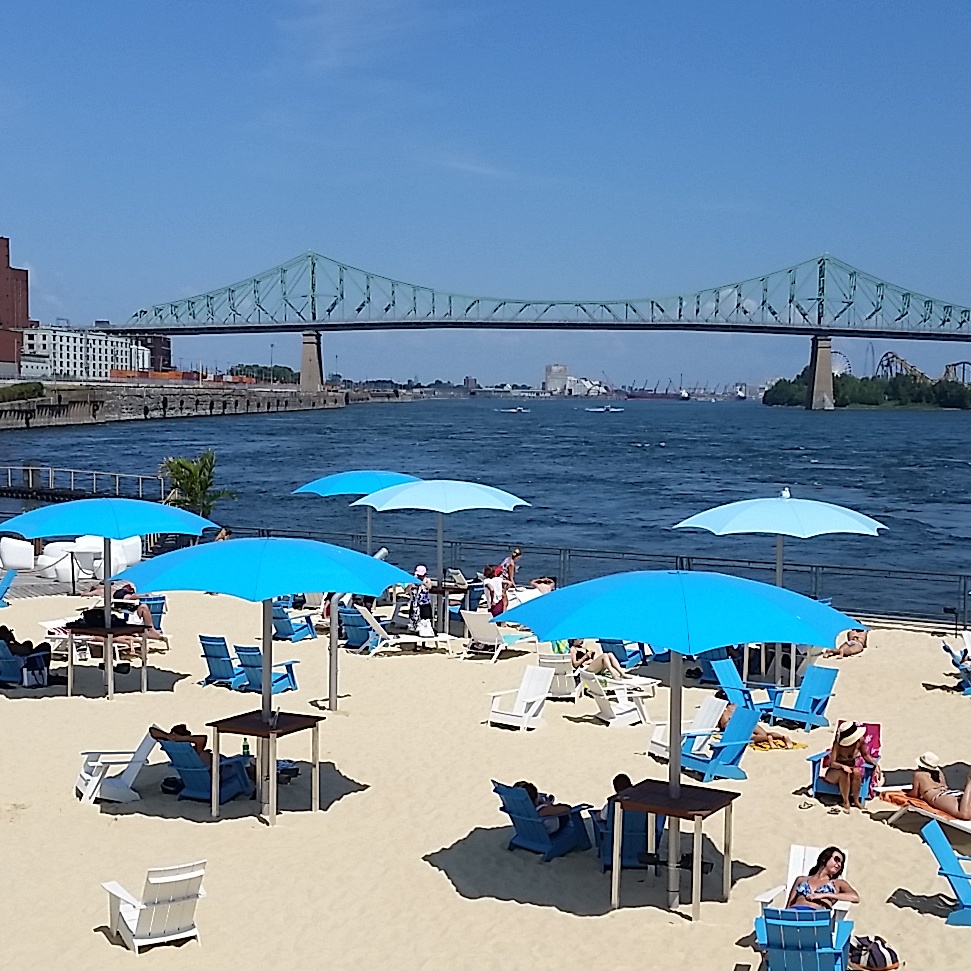 e) A trip to Simons Department store. Believe it or not – had never been to this store even though I've been visiting Montreal on a yearly basis since 1990.
HAPPY TRAVELLING
For more information:
Greyline Bus Tours: Click here for more information
Montreal Tourism Office: Click here for special promotions, tourism info, etc.
Planetarium, Botanical Gardens and The Biodome: click here for more information
Hotel Places D'Armes 55, rue Saint-Jacques West, Old Montreal (Quebec). Tel: 514.842.1887
Simons: 977 St. Catherine Oeust, Montreal, Quebec  514 282 1840