Last week, I had the opportunity to drive a 2013 Hyndai Santa Fe Sport 2.0T  for a week of luxurious, stress-free driving. (the "T" stands for Turbo!).
I was so sad when I had to return it. Look at my sad face!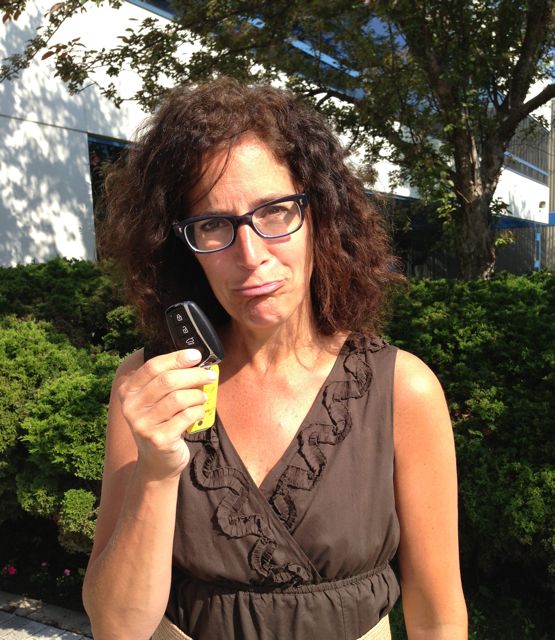 There were many things I was sad about when the week ended.  I truly enjoyed taking this car on road trips to Langdon Hall and Hockley Valley Resort. This car was NOT going to sit parked in my garage…I seriously became @momwhodrives.
Specifically I was going to miss many features of this car. Here's my list of EXACTLY what I sad about.
a) The MASSIVE sun roof. What a difference this made to have so much sunlight streaming into my car.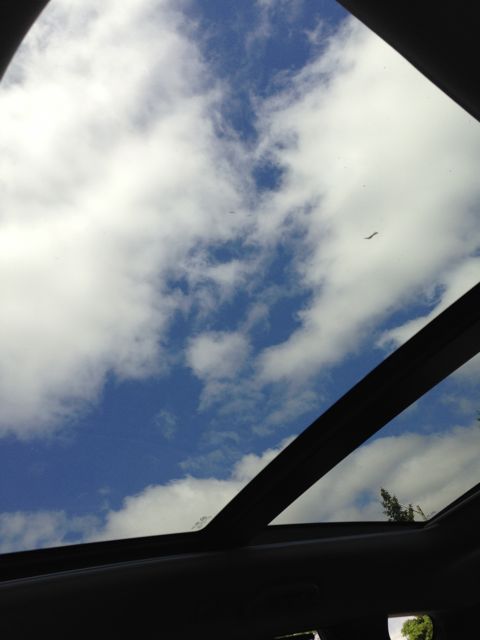 b) the MASSIVE amount of storage space. It was endless.
c) the hot/cold button that could warm up ALL THE SEATS…even in the back.
d) the CLEAR dashboard. It even showed me a list of near by gas stations when I was low on gas. (without asking..how brilliant).
e) this radar so I wouldn't hit anything!! Oh my – how I needed this feature when I was on the road as a sales rep for 5 years!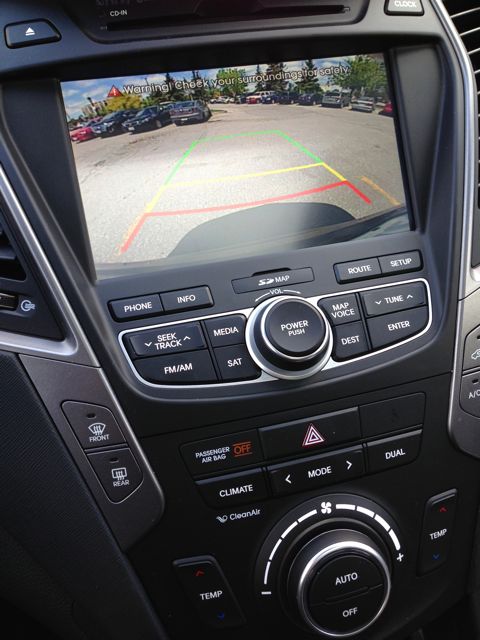 It turns out that one of my friends just bought this car and when I asked her why she bought the Hyunda Santa Fe  2.0T 2013 – she replied "it fit all her needs".
I couuldn't agree more. There is a reason the 2013 Hyundai Santa Fe 2.0T earned the title of "2013 Canadian Utility Vehicle of the Year", one the country's highest automotive honour.
Happy Driving