A while ago, (Oct 24th to be exact)  I received an invite to attend an event called the Strut Tour.  Here's what the invite said.
Join us at the inaugural STRUT TOUR driven by BUICK; a unique professional event for leading influencers.
This interactive holiday extravaganza will hit the streets of Toronto on:
Tuesday, November 26th from 1:30pm-5pm
At each stop we promise you access to industry experts and leading brands in the social space.
Cocktail reception, 5-7pm
I checked my schedule and RSVP'ed right away.
Several weeks later I received another email with more details about the event. I was even more excited. Here's a recap of the Strut Tour.
At 130 pm: I checked in and was super impressed that all sorts of info was on the back my name tag! I was also pretty happy that I was going to be driven around in a RED Buick with 5 other bloggers!!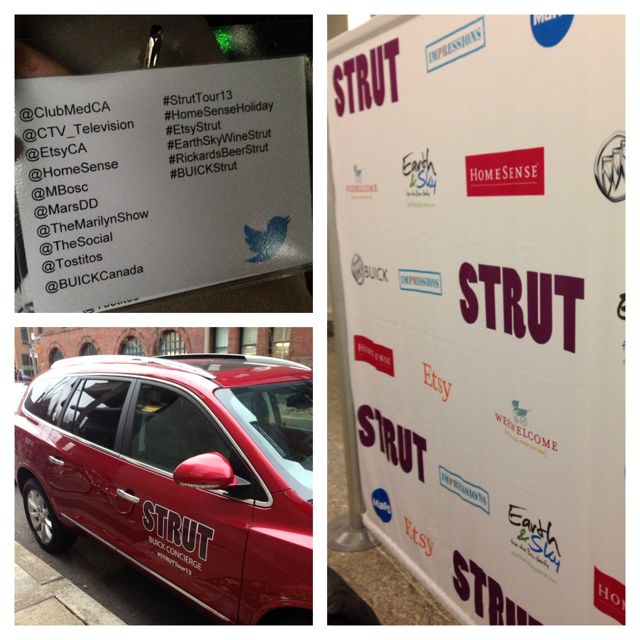 The first workshop was held at the Jazz Cellar and the topic was: How Well Do You Know Your Brand. The panel included:
Duri Alajrami – VP Social Strategy North America, BlastRadius Andrea Dart – VP Weber Shandwick / GoldinHarris, Rachael Faucett – Founder, Handmade Charlotte Michele Bosc, Director of Marketing, Chateau des Charmes, Jennifer Cruxton – Manager, Business Development, Media Relations Rating Point (MRP)
Sadly we arrived late and missed most of the discussion however I did enjoy 2 glasses of amazing wine!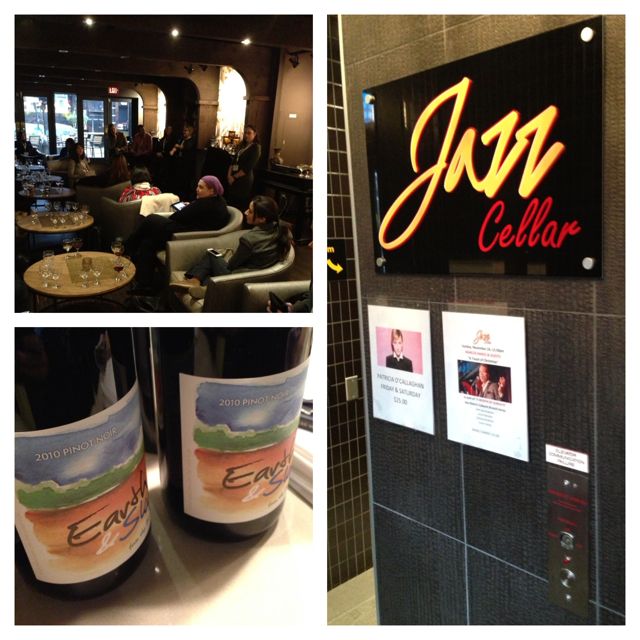 Workshop #2. Was held on the set of the Marilyn Dennis show. The topic was:
Think you've got what it takes to pitch a leading producer or be a spokesperson? 
The panel included Michelle Crespi – Executive Producer, The Social & Marilyn Denis Show , Lis Travers – Executive Producer, Canada AM. Mary Ann Zoellner – Producer, TODAY Show, Alicia Ybaro – Producer, TODAY Show,Sandra Martin – Editor-in-Chief, Walmart Live Better Magazine
P.S. I was pretty proud of myself and pitched a story. Stay tuned. LOL.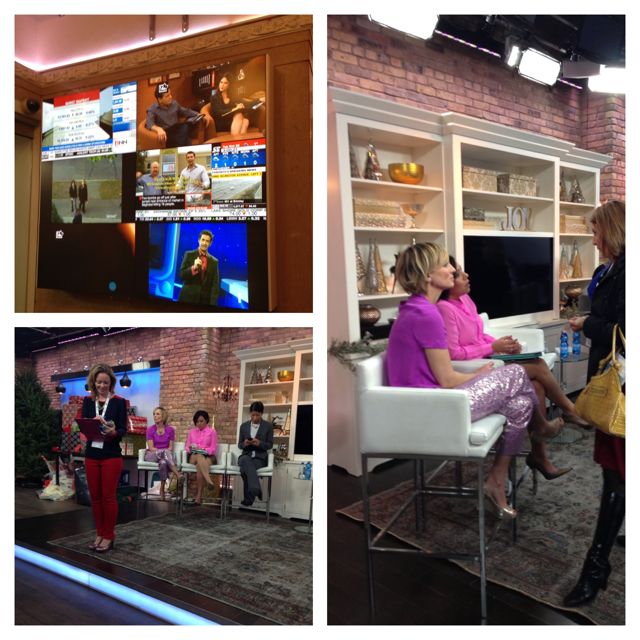 Workshop #3: We proceeded to HomeSense for yet one last interesting panel discussion. The topic: How Creative is Your Content. The panel of experts included –
Jen Reynolds – Canadian Living Editor-in-Chief  Nadine Silverthorne – Today's Parent Managing Editor Tamara Robbins – PR Manager, HomeSense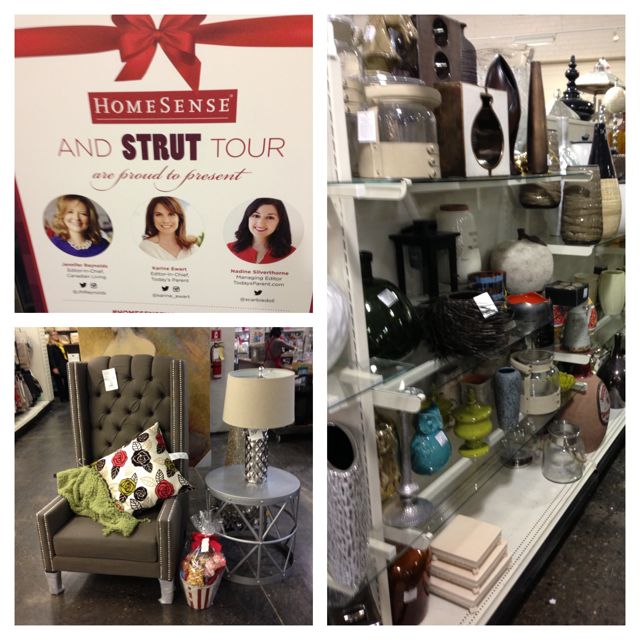 I had to dash at 5 pm and missed the cocktail reception, but I know I would have enjoyed it! Nothing beats chatting one on one with other bloggers and brand representatives.
Many thanks to ImpressionsPR and WeeWelcome for the invitation!! It was a wonderful day that included a lot of learning and networking. Looking forward to Strut 2014.