Seeing as I'm a social media consultant, I spend a lot of time working in a coffee shop rather than working from my apartment. There are two things that are important to me when selecting a coffee shop – free parking and good coffee.
Nine Bars meets both requirements! Thanks to my friend, I discovered a side street with free parking. (WOOT). Also, I need to thank BlogTO for bringing this new coffee shop to my attention!!
The space is totally inviting with lots of exposed brick and gorgeous furniture. Clearly someone has an eye for detail.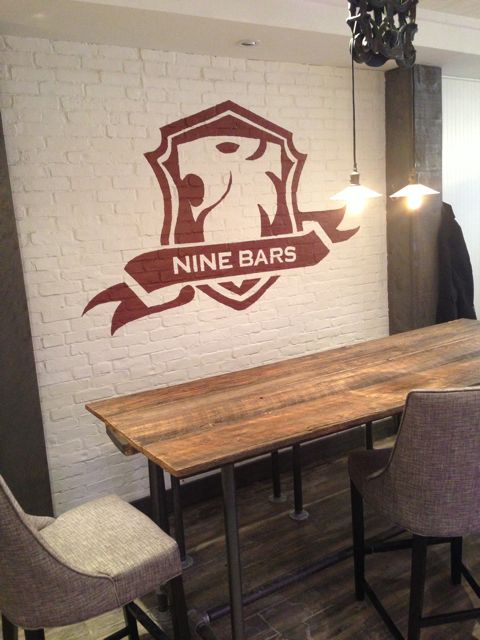 Even the menu is displayed in a unique manner. You can tell that there was a lot of thought going into planning this cafe!! ps there's also sandwiches and croissants from LaBamboche!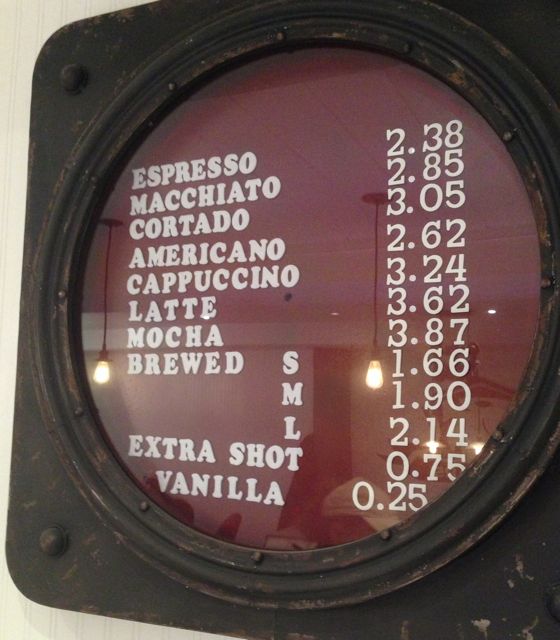 My friend described the coffee as velvety, smooth and without any bitterness. I couldn't agree with him more. He also said it was the best coffee he had outside of Rome.! Not to mention that BlogTO also said it was a perfect cup of coffee!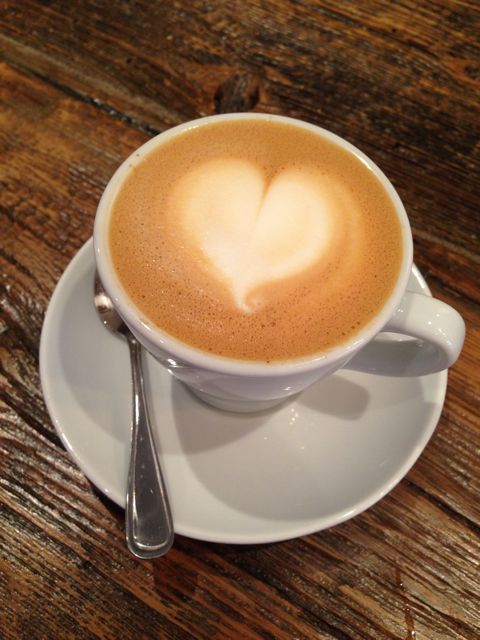 On a side note, the owner took the time to chat with us and it was clearly evident that he has a passion for coffee and loves people! A great combo for owning a coffee shop.
I can't wait to organize a Coffice Tweet Up here!  Stay tuned for details.
For more information:
Nine Bars  – 46 St. Clair Ave West – www.9bars.ca – 647 831 5958
Twitter: @9barsto
Facebook: www.facebook.com/9barsto