I've been going to the One of A Kind Show show for years. In fact I purchased this piece in the early 1990's and it's still proudly displayed in the front entrance of my apartment.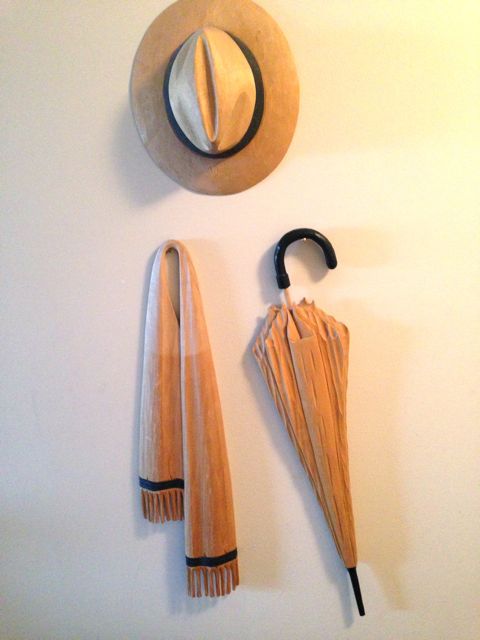 On Thursday night there was free parking PLUS late night shopping and decided to take advantage of these two perks. SMART MOVE. I wandered thru the aisles with ease and found all sorts of items that caught my attention! Namely….gifts related to food.
1. STATIONARY – by Carolyn Draws.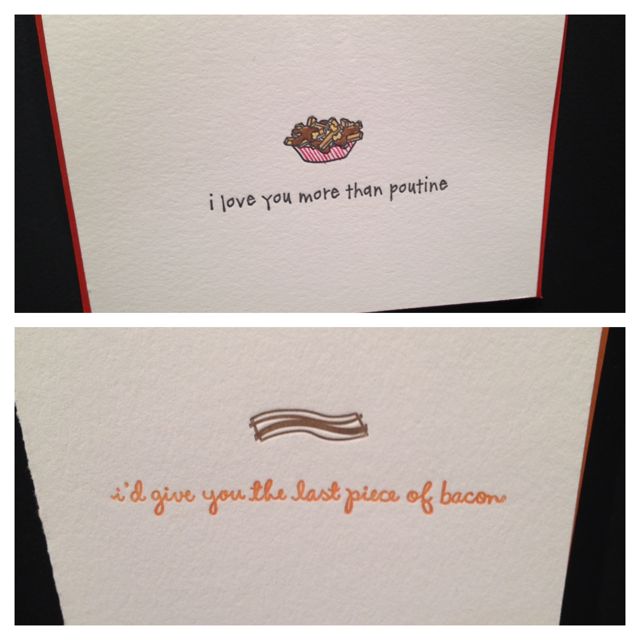 2. ART – by Erin Rothstein
I walked by and couldn't help but smile when I saw this acrylic painting of a piece of toast. She tells me that both the piece of toast AND the avocado are really popular. What a great piece of art for a kitchen. Don't you think?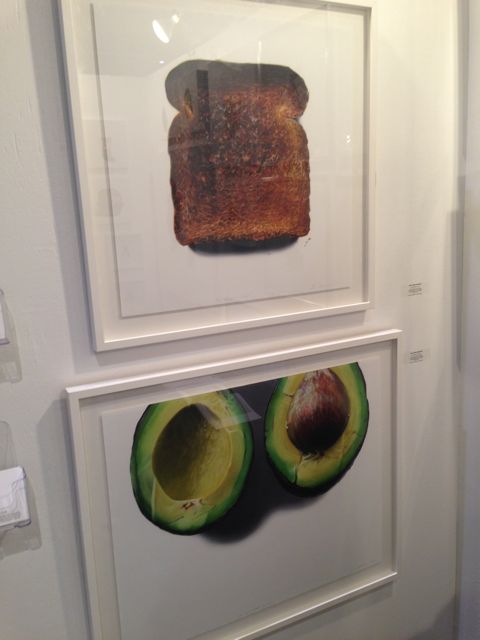 3. SIGNS  like this made me smile too. Congratulations to www.hannavart.com  for creating unique food art!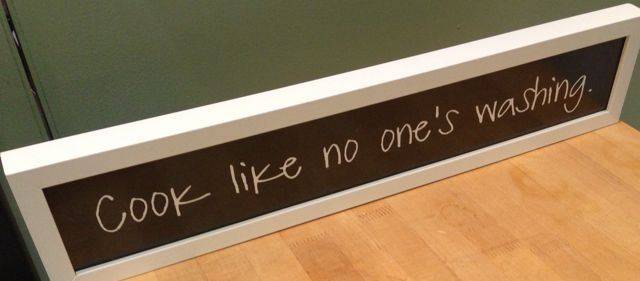 There's over 800 artisans at this unique show so there's truly something for everyone!
For more information:
One of A Kind Show: Nov 28 to Dec 8th, 2013, Direct Energy Centre, Exhibition Place
Facebook: www.facebook.com/oneofakindshow
Twitter: @ooak_toronto
Show Hours: Weekdays and Saturdays 10 am to 9 pm, Sunday 10 am to 6 pm