It's Passover this week and this means it's often challenging as there's quite a few restrictions (i.e no flour, no beans, no corn, no this… no that…).  For me, it's not so challenging as my kitchen is dairy  and I consider it as a week of clean eating ie. lots of fruit, veggies and fish.
Here's a menu plan of what I served in 2011.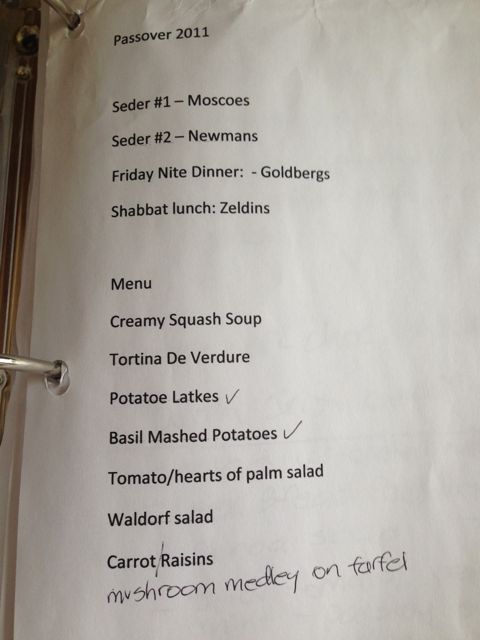 I'm going to share with you one of the recipes that I often serve during Passover (and throughout the year too).
Recipe: Waldorf Salad (taken from the Moosewood Cookbook by Mollie Katzen)
3 large apples, cut in chunks
Juice from 2 lemons
1 large orange, cut in small pieces
1 stalk chopped celery
1/4 cup raisins or craisins
1/2 cup toasted cashews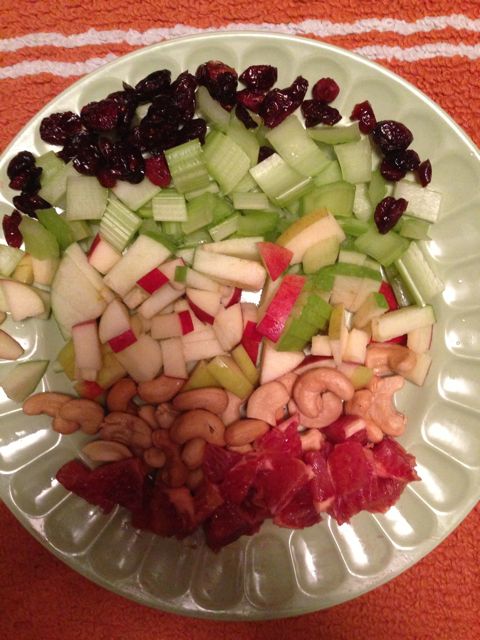 Dressing
1 cup yogurt
1 small ripe avocado (mashed)
1/2 tsp grated lemon rind
3-4 tablespoons of honey
Instructions:
1. Combine all ingredients
2. For the dressing: Puree till smooth (or mash well – like I did. However it's best to add all the ingredients into a blender or a Cuisinart so it's super smooth)
3. Combine the ingredients with the dressing.
FINAL PRODUCT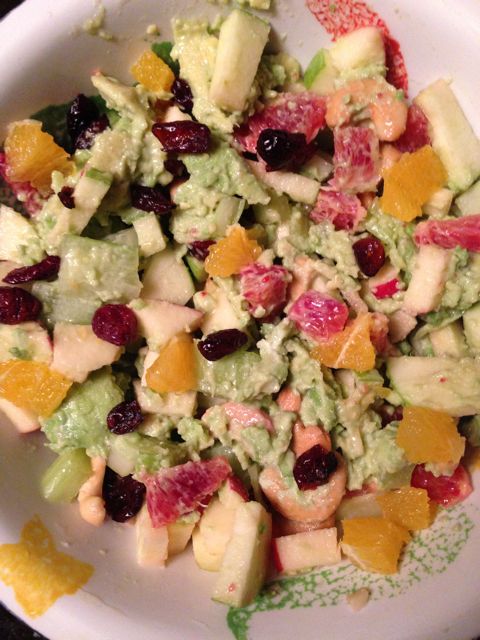 This salad is super simple to prepare AND super tasty too.
Happy Cooking.