Please Welcome YamChops.
What is YamChops? Well..they are positioning themselves as a vegetarian butcher!! Kind of a cool concept if you ask me. They believe that this is exactly the type of store that the vegetarian/ vegan /and flexitarian community is looking for. A store that offers great service, convenience, flavourful food and value.
All I know is I'm sold on their concept, marketing and what I saw when I visited!
Here's what the store looks like (minus the paper – as they are now open for business)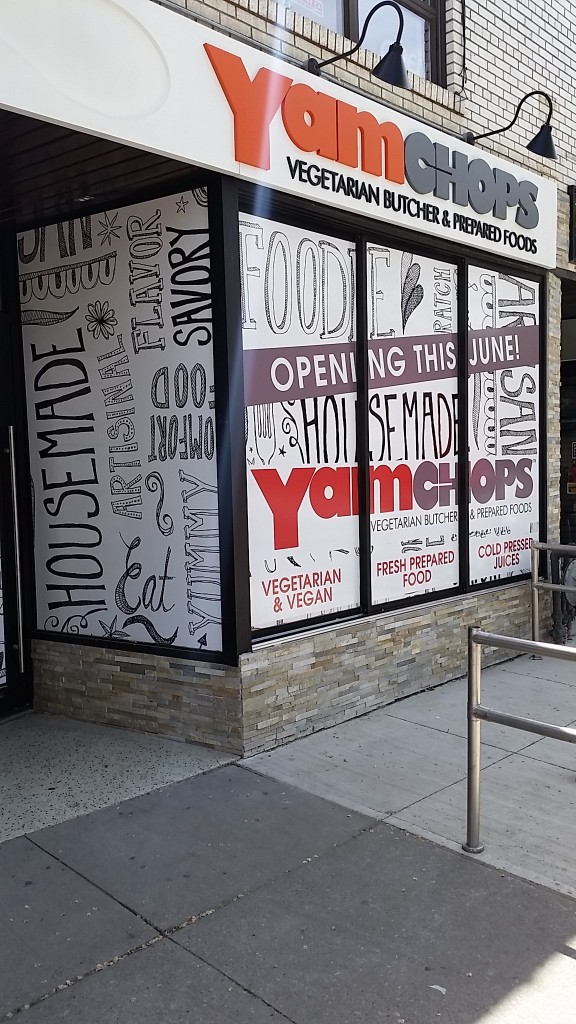 Inside the store,…you will find prepared foods, cold pressed juices, refrigerated items, and plenty of shelf stable items that one does not usually see in a retail store. Plus there's a small area where you can eat your lunch.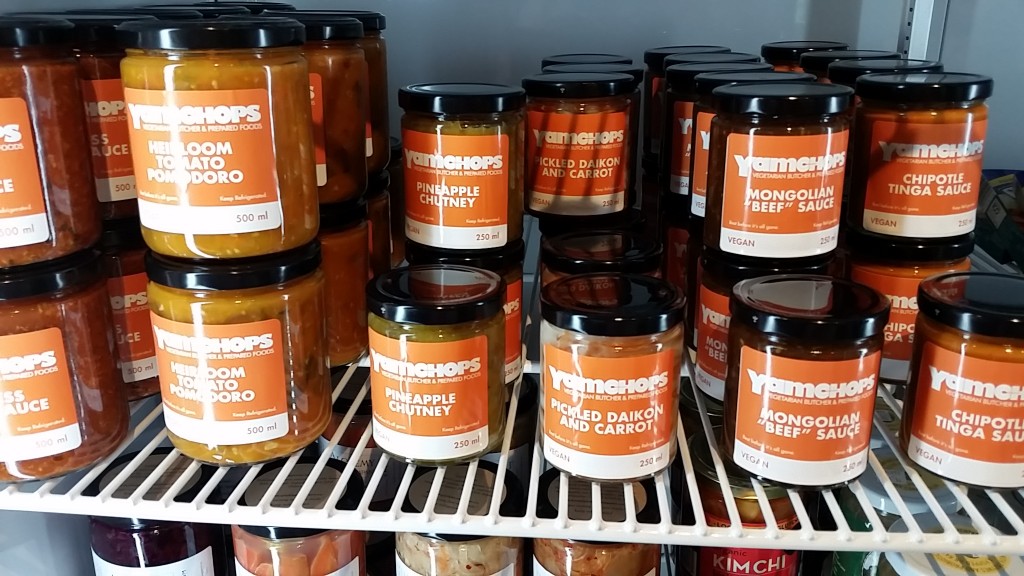 I had the opportunity to sample  Coconut Ba-Con and all I can say is "WOW". I had no idea that coconut could ever taste THIS GOOD. There is no question that I will back to sample their Carrot Lox, No Pork Pulled Pork and to try their cold press juices as well. There is one juice in particular that has caught my attention..it's called "Divine Blush – Carrot, Beet, Turmeric, Ginger, Nutmeg".  Not sure I've ever had a juice with tumeric in it but I'm eager to try it.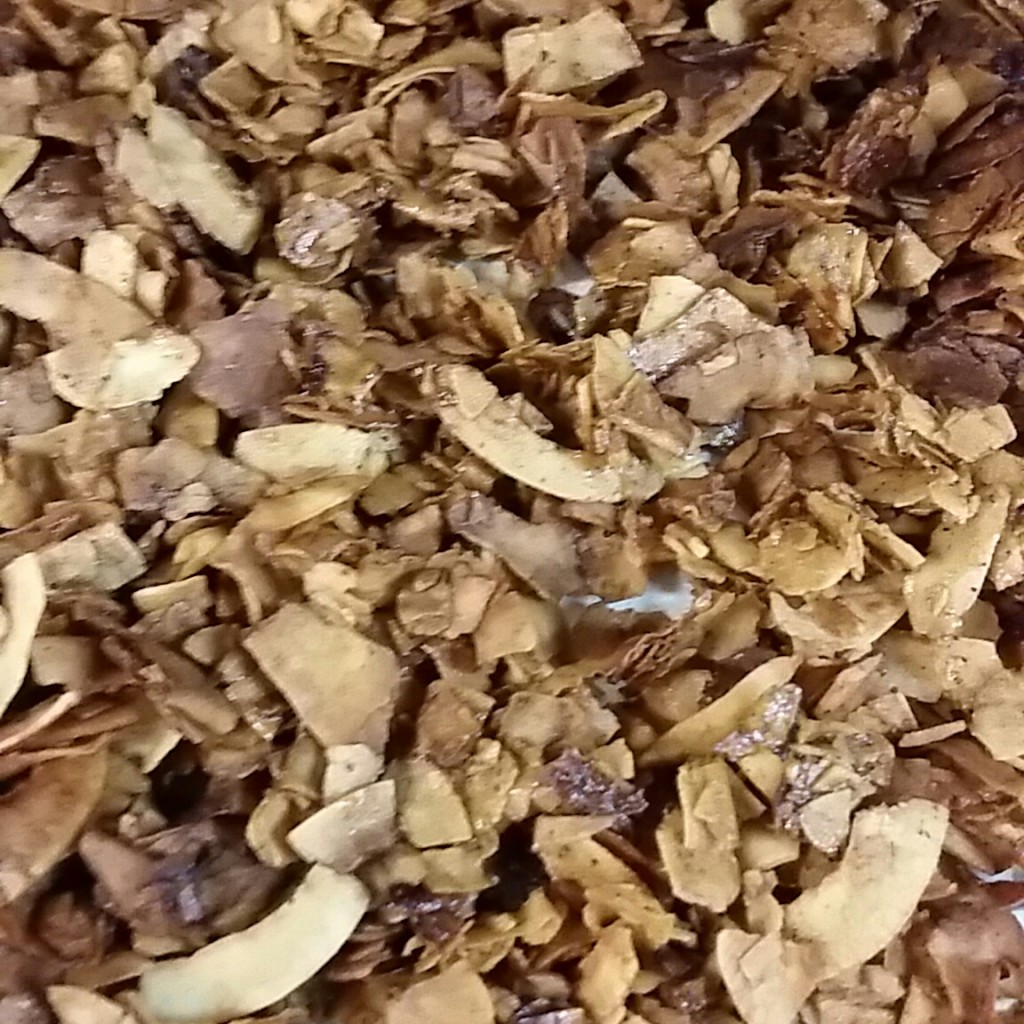 Wishing Michael and his team..only the very best with their new adventure. I have no doubt that YamChops is going to be a welcome addition to the food scene in Toronto.
For more information:
YamChops 705 College St (3 blocks East of Ossington), Toronto  Tel: 416-645-0117
Hours: 11 am to 7 pm daily
Twitter; @YamChopsTO
Facebook: www.facebook.com/YamChopsTO
Instagram; YamChopsTO
Website: www.yamchops.com
Disclosure: YamChops is a client however all opinions are my own.