I can finally scratch Bar Volo off my bucket list for 2013!! Hooray for me. I seriously don't know what took me so long seeing as this family owned bar has been around since 1985!!
I went on Thursday night at 630 pm and the place was slammed. Was not expecting to see so many beer fans but clearly craft beer is popular these days. Since December 2012, they now have 26 beers on tap (one for each letter of the alphabet). Plus they are well known for serving cask ales!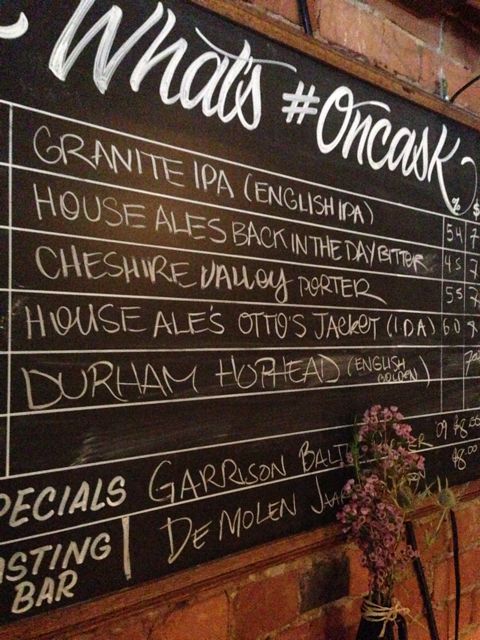 I explained to my waiter that even though I love (love) beer – beer doesn't love me. So he poured me 5 – 2 oz samples. Total cost $2.83. I felt bad – so I ordered another
5 samples and to my amazement, I finished all of them. I feel so grown up!!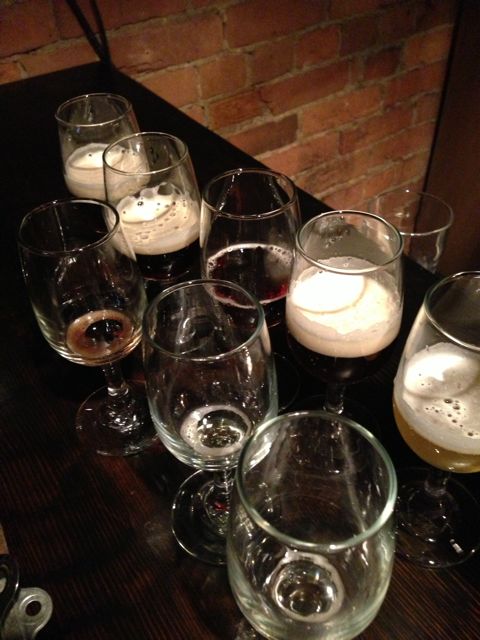 Big spender eh?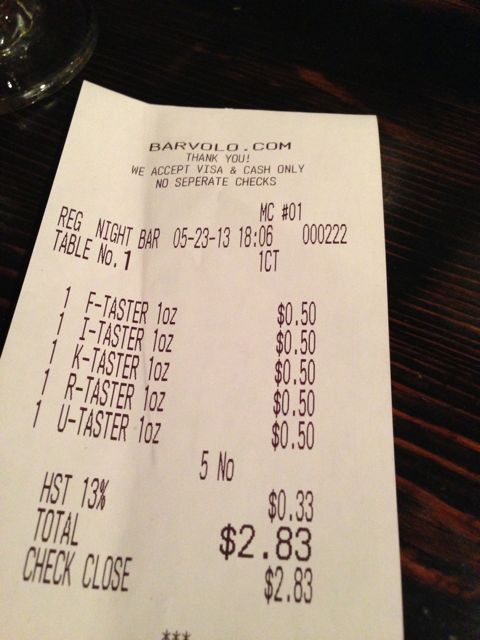 My new twitter friend (@cfilion) ordered a charcuterie board that was MOST impressive. Sadly I couldn't share it with her as I was too full from the beer (sniff). However I did manage to sample a few things and it was dee-lish.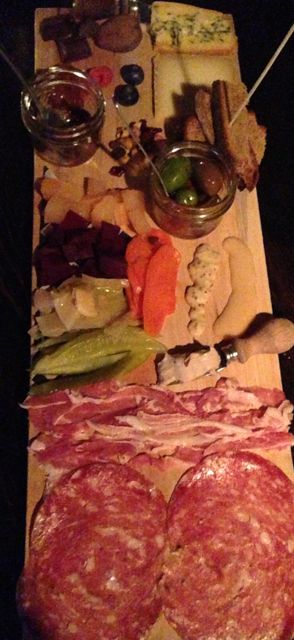 I will need to return in the summer to enjoy their beautiful patio and another 10 – 2 oz samples of beer!!
For further information:
Bar Volo 587 Yonge St, Toronto (416) 928-0008 Open Monday to Sunday from 4 pm to 2 am. Kitchen Open from Monday to Saturday from 5 pm to 12 pm. Cash and Visa only.
ps sign up for their newsletter so you can find out about special events, new beers, etc.