I grew up eating smoked meat. Infact, I remember my dad bringing home a package of smoked meat for my sister & I as well as a package of smoked salmon for my mom …every Sunday morning! My relationship with smoked meat had a break for about 20 years but guess what? I'm back on track with smoked meat again. I'm not eating it regularly so trust me, I'm no expert. I think I visit a deli once a year…even though I don't live far from many of them. Deli's like Pancers, Yitz's, Centre St. Deli, Caplansky's are all close by including Ben & Izzy's.
This restaurant opened up almost a year ago and I'm pleased to say that I finally went! It was on my list for a LONG time.
The space is not what I expected for a kosher restaurant along Bathurst St. I was impressed…it was much brighter, cleaner and trendier than I had anticipated.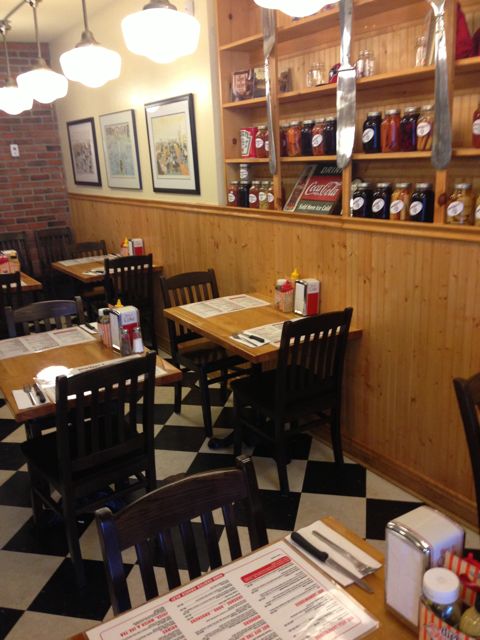 Even though there are plenty of options to eat at Ben & Izzy's – I knew what I would be ordering!! (see the top left corner?)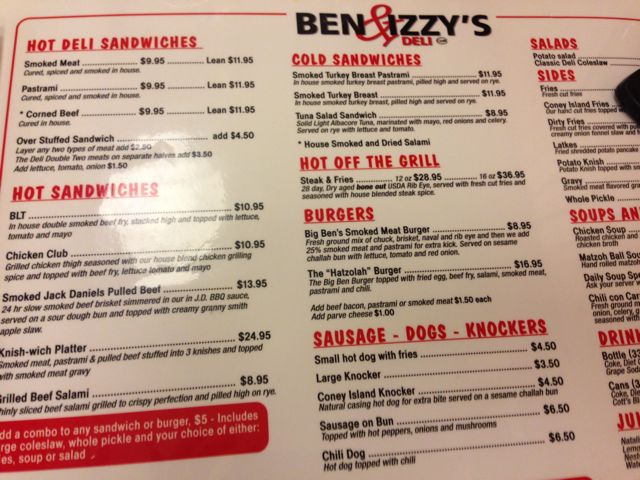 Our sandwiches looked like this…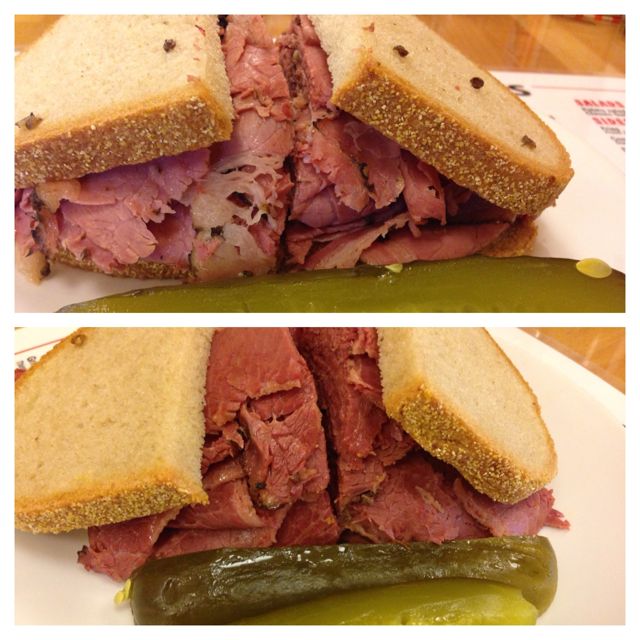 Naturally…..Cherry Coke,  Cotts' Cherry Soda and Vernon's are available.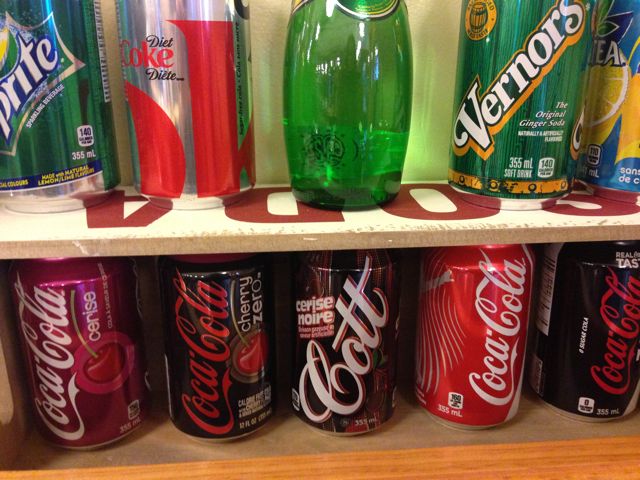 Again, I'm no "deli" expert but I certainly enjoyed my meal and would certainly recommend it to my friends who are looking for decent deli!!
ps Check out their website. It's awesome!
For more information:
Ben & Izzy's Deli; 3513 Bathurst St. Toronto, ON 416 787 3354
Hours: Sun: 12 – 9 | Mon & Tues: 11 – 8
Wed & Thurs: 11 – 9 | Fri: 11 – 2
Twitter: @benandizzys
Facebook: www.facebook.com/benandizzys