I love road trips. It doesn't matter if I'm visiting Elora for the day or a weekend trip to Ottawa.  This year, my first "Spring" road trip was to the cottage, which is a good 3.5 hours north of Toronto. I was all too happy to test drive a Hyundai Sante Fe XL for this road trip. Lucky me…I had the chance to test drive a Hyundai Sante Fe last year so it was kind of cool to be able to compare the two of them. Here's the blog post from last year.
As you can see, I was pretty happy when I saw the Hyundai Sante Fe XL. The first thing I checked out was the trunk as I knew we would be piling a lot of stuff into it!!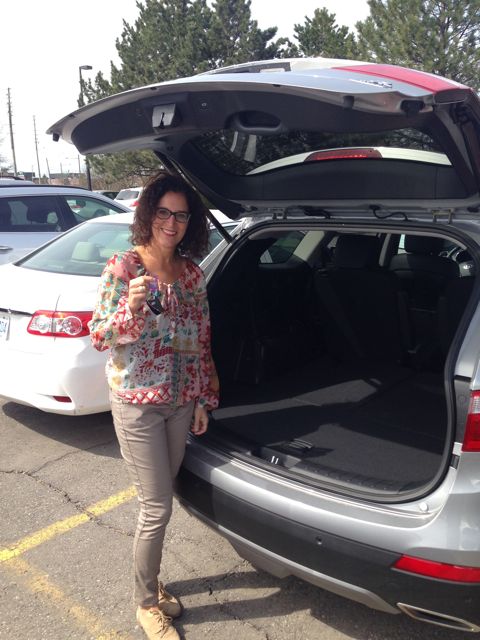 Here's what the trunk looked like before we headed off to the cottage. Clearly the third road of seats went down to accommodate all the "stuff" we were bringing up north. This car was perfect for this trip!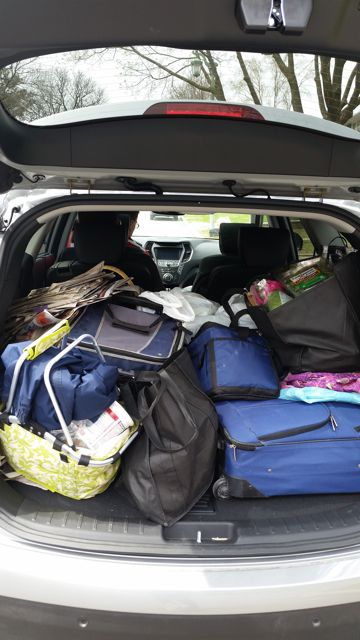 The car performed beautifully all the way up to the cottage. We enjoyed the smooth ride, the power (um, yes..we did test out the acceleration) and all the bells and whistles.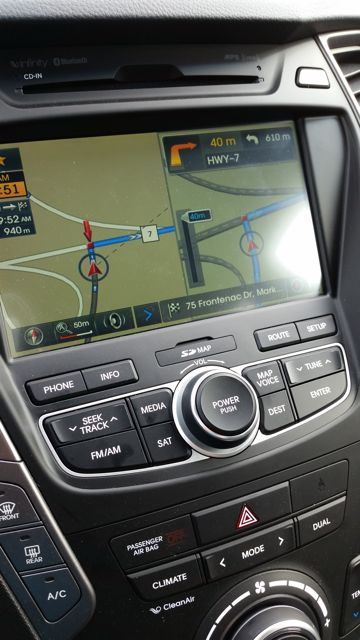 As for the cottage…it was divine to be back up there after a 5 month absence. We enjoyed good food, good wine and the steam bath!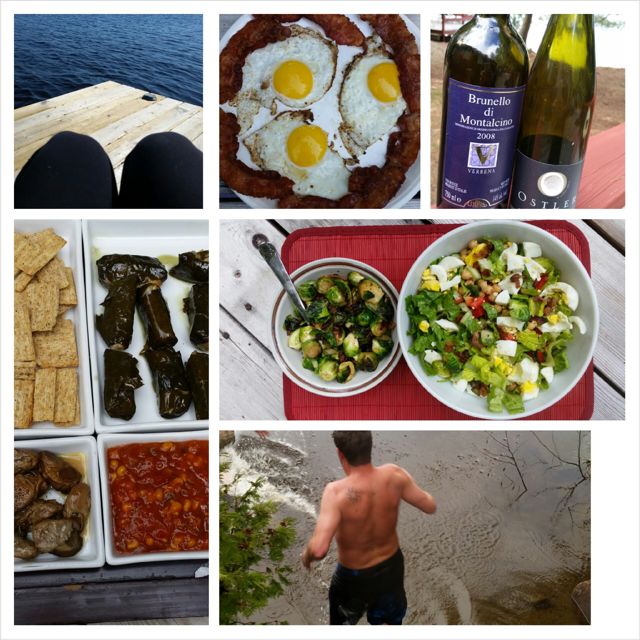 We were sad to leave the cottage but very happy to be back in the Hyundai Sante Fe XL for the drive back to Toronto.  This 7 passenger car is a true standout when you want space, style and power.
Please Follow me on twitter (@momwhoruns)  using the hashtag #HyundaiDriveSquad for more driving adventures with Hyundai.
Disclosure: I'm a Hyundai Ambassador however all my opinions are my own.