Dear Soupalicious.
Why did it take me so long to find you? It's your third year running this event, but it was my first time attending. I was super impressed with everything about your event: from the friendly volunteers, to the venue (Wychood Barns, 601 Christie) . But it's the SOUP that I want to talk about.
Just so you know, I was sick with a bad cold on Sept 30th but I was all too happy to "sip, slurp and savour"!!
I couldn't believe how many participating restaurants and chefs you had at this event…over 30, right?
Sadly I couldn't taste every single soup from every single vendor but here's a few soups that did stand out!!
1. Globe Earth Restaurant: They served a white chocolate parsnip soup with pistachio earth and sour cherry reduction. OMG.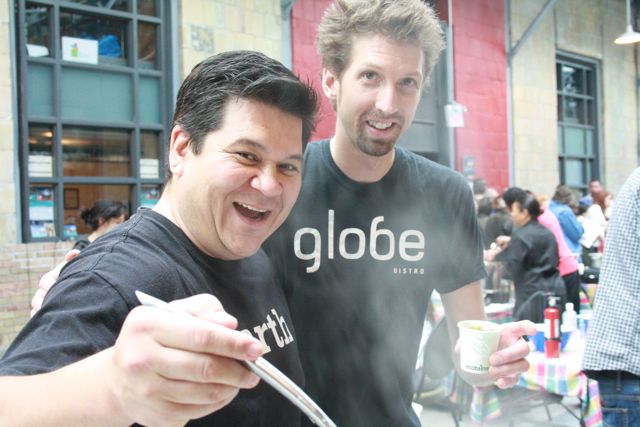 2. Brunchworks Cafe: This vegetarian french onion soup with garlic crostini rocked. There was a touch of fennel in this soup, that made the soup "extra ordinary". Loved it.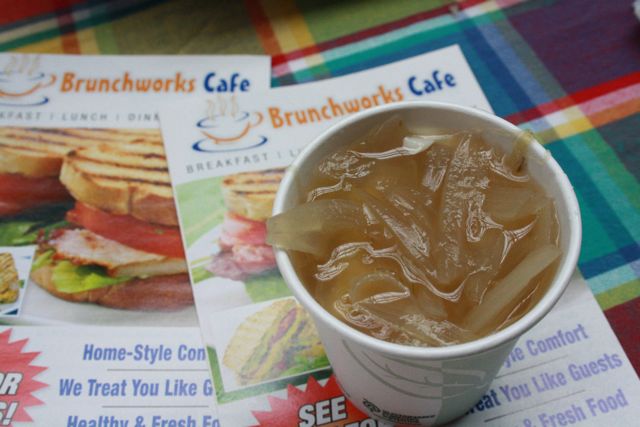 3. A Food Gypsy: They served a savoury, sweet and locally delicious cabbage borsht that was outstanding. Lisa explained to me that she had used a organic beet broth to make the soup extra flavorful and it worked!!
4. Cheesewerks: Their rustic herb tomato soup hit the spot. Not to mention it was Gluten/Dairy free and Vegan!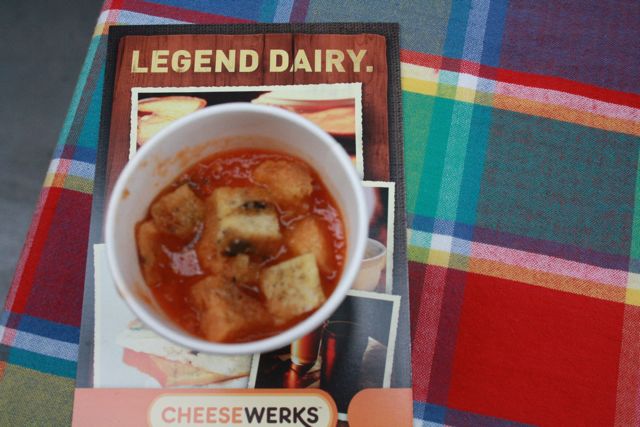 Congratulations to Soupalicous and to Plant a Row, Grow a Row. What a great event and what a great organization. I wasn't aware of this organization before, but found out that the funds raised from Soupalicious are dedicated to the support Plant a Row • Grow a Row which encourages the sharing of the harvest from your garden with neighbours in need.
I'm already looking forward to next years event.
Cheers,
Vicky – @momwhoruns