This week, I received an invitation from a fellow food blogger, the hungry cat,  asking me if I would like to attend a TUM event called "Sips 'N Nibbles". I had never been to a TUM event so I quickly accepted the invitation.
The invitation stated that the event would include 10 of TUMS top vendors and would include live music by the St. Royals, as well a cocktail. The invite also said "dressed to impress". (eek – only worried for 2 minutes what I was going to wear) . As for the location: Steam Whistle Brewery.
I guess I should take a second and explain what TUM is all about!  Basically it's a social food network that allows the opportunity for entrepreneurs to showcase to the public, their (tasty) creations.
Ok back to the food!
Participating vendors included: La Carnita, Fidel Gastro, Rock Lobster, Babi & Co, ESE, Neptuno Oysters, Hot Bunzz, Laura Slack Chocolate, Bite Me Bakery, Little Tomato Catering and more.
Here's a few photos to help you understand how happy my taste buds were!
PS. If you want to learn more about future TUM events…check out their facebook page:  www.facebook.com/TOundrgroundmkt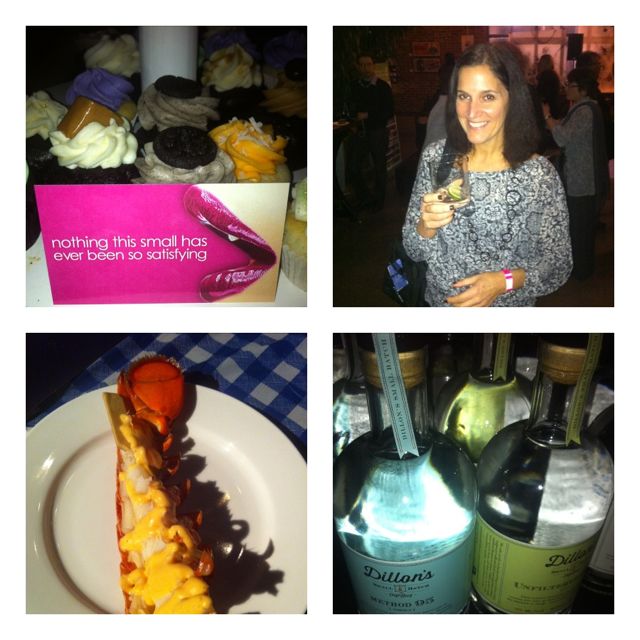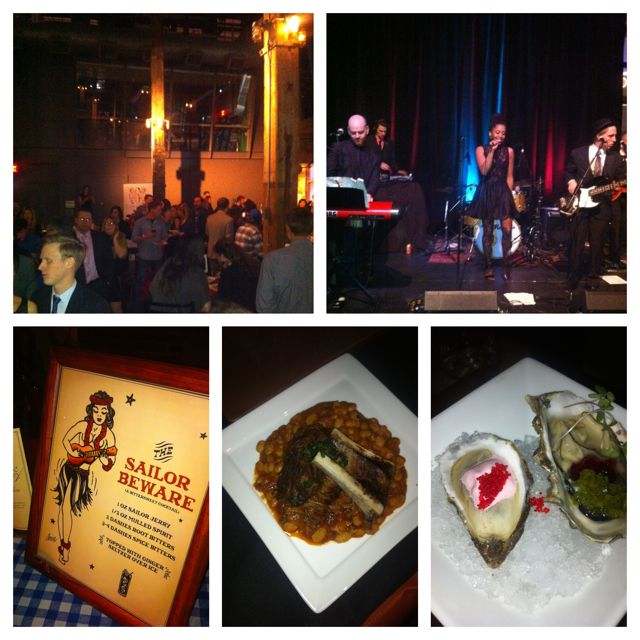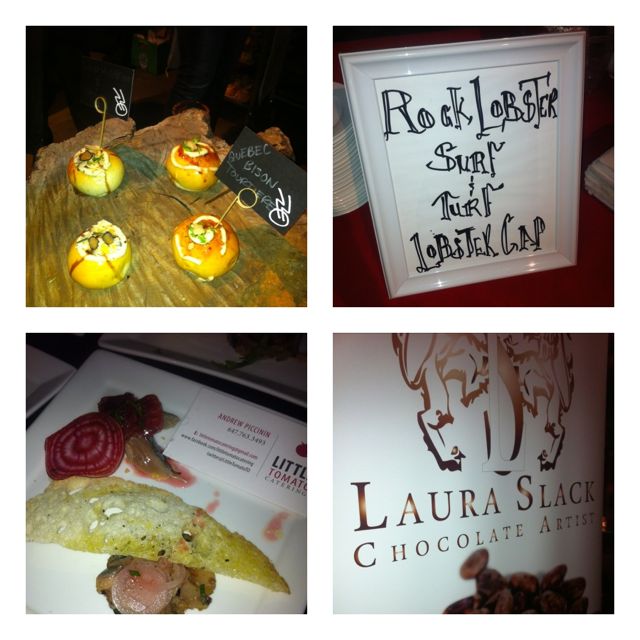 My favorite vendor was definitely from Hot Bunzz: Port soaked porcini mushrooms, baby portobello, San Marzano tomato and fennel, with balsamic glazed parsnip parmesan and kissed with black truffle. #happy #happy #happy. I had been introduced to Hot Hozz at the Interior Design Shows opening party and can't wait to find them again at future events!!
My favorite drink was the gin and tonic from Dillons Distillers that just opened up in Beamsville two months ago. I am not a gin drinker AT ALL – but something tells me I will be having more gin and tonics in my life from now on. Can't wait to tour their distillery in the Spring.
Congratulations to Abbey's Kitchen and TUM for a well organized event. I was super impressed.
For more information about future TUM events, follow them on facebook: www.facebook.com/TOundrgroundmkt.com