I have a feeling there are two camps for this holiday…the camp that dislikes this holiday and the camp that likes this holiday.
Personally, I like this holiday. This year, I am celebrating in style. Here's what I will be doing.
a) I am going to the Cayman Islands. Thats right – by 3:30 p.m on Feb 14th – I will be on Seven mile beach. I went there last year, and had such a relaxing vacation, that I am going back to the same strip of sandy gorgeousness!!
b) I will be applying Body Shop  Shower Cream from their Chocomania collection, after a day in the sun as my skin will really need it. Trust me, I do nothing but lie on the beach. I know, I know…lying in the sun all day is not good for me but I promise I use a really good sunscreen. PS If you need a last minute gift – run to The Body Shop to buy any product from this Chocomania collection.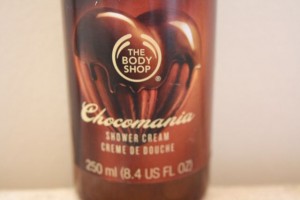 c) I will be eating my Neuhaus Chocolate. I buy myself ONE chocolate from Pusateris every year. True Story: I use to sell Neuhaus when I worked in the gourmet department at Holt Renfrew as a teenager.  I can still remember having a line up of dozens of men, waiting to by chocolates.
d) I will be reading from my beloved Kobo ALL WEEK (not just on the 14th). I downloaded…Hillarity Ensues by Tucker Max (please don't judge me), Bossy Pants by Tina Fey and Dreams of Joy by Lisa See. Probably in that order.
I simply can't wait to celebrate Valentines this year…for many reasons.
Stay tuned for more blog posts from sunny Cayman Islands!!