The Good Press opened this week in the heart of Yorkville. I will tell you about their concept in a sec,  but first I want to tell you a GOOD story.
I was chatting with the owner  (Andew) about the different types of "cold press" machines and as he was talking…I was thinking "I know this guy". When he mentioned the words " my other location" – I asked him "what other location?" and he said "Sunshine Wholesome Market". I then said "OMG – I met you 7 years ago when I was a food sales rep with Big Ups".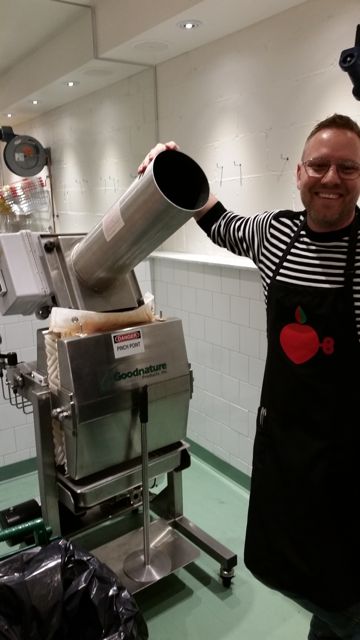 What a small world!!
OK now back to the opening of the Good Press!! Here's more info….
The Good Press offers a range of healthy options featuring: • Antioxidant-rich açai bowls • 8 oz. and 16 oz. selection of cold press juices • House-made nut milks
• Smoothies • Energy-boosting shots • Wraps and salads • Entry-level cleanses.
When I snapped a photo of these vegetables, I discovered from their friendly staff that these veggies are ORGANIC.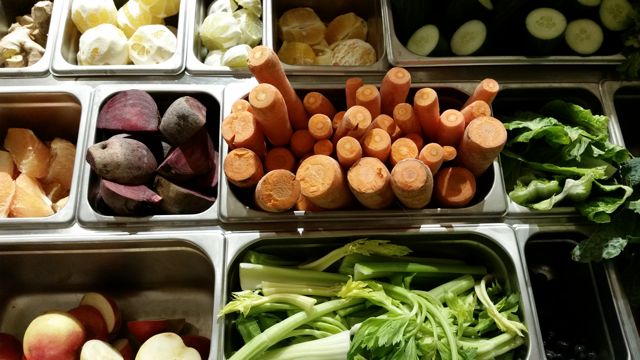 They also sell juice (in glass bottles) that have the cutest names with interesting flavour combinations. Ya gotta love it …i.e Pear Me the Details.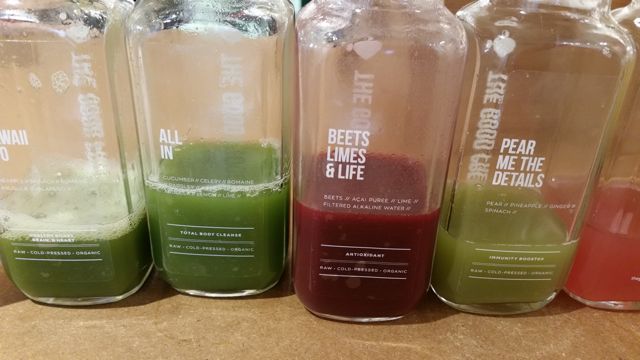 The menu is quite extensive – and takes up a good chunk of their wall. There is truly something for everyone!
Hope you get a chance to visit them one day soon!
For more information:
The Good Press 87 Yorkville Avenue Toronto
Hours: Monday to Sunday 8 a.m. to 8 p.m.
Twitter and Instagram: @goodpressjuice
Facebook: www.facebook.com/thegoodpressjuice.ca