Had another quick visit to Ottawa so I could celebrate Father's Day with my amazing Dad. I arrived on Friday at 6:30 pm and left on Sunday at noon. However this still gave me enough time to devour these goodies!
a) CHOCO FRITO Doughnuts from SuzyQ Doughnuts (991 Wellington St. W). There are no words to describe these doughnuts. They are THAT good. Just imagine the salty, crunchy, pieces of Frito Lay with just the right amount of chocolate, on top of a yeasty delicious doughnut.  It's a FREAKIN' AWESOME combo. PERIOD.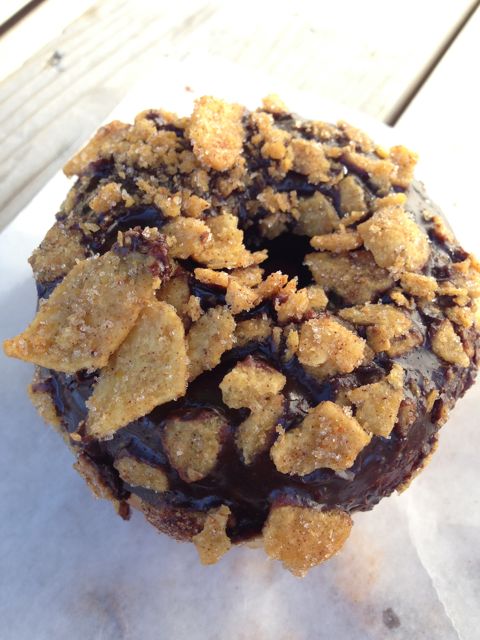 b) Golden Palace Eggrolls (2195 Carling Aveune). These eggrolls are unique to Ottawa – they have burnt ends and full of pork and cabbage (not bean sprouts). I love dipping them into the hot mustard and the plum sauce. The restaurant itself is totally out of a time warp but the eggrolls are simply epic.  PS many people I know take these eggrolls back to Toronto and freeze them.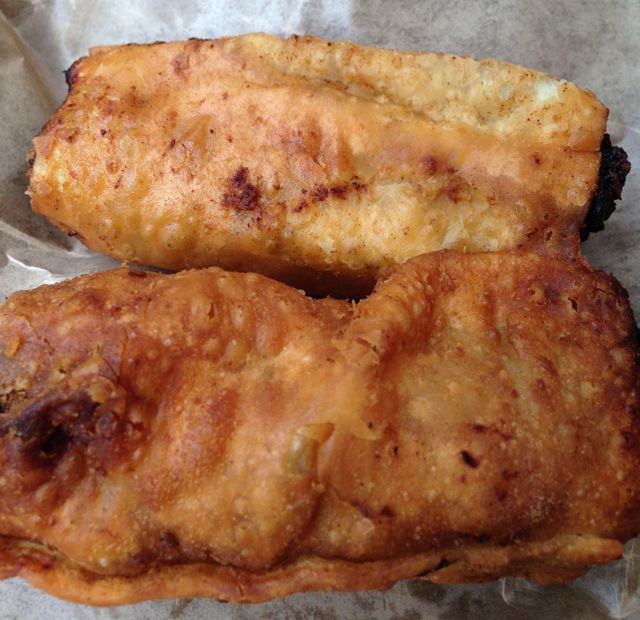 c) Candied Ginger from Michaels Dolce; (Ottawa Farmers Market). This ginger was so good that I noshed on half the packet on my way back to Toronto. I can't stop thinking how I would like to make an apple crisp and cut these strips into smaller pieces so I could incorporate it into the recipe. I will bringing back 3 of these packets next time. One packet is NOT enough.  P.S. his jams rock as well. I encourage you to check out his website to learn more about Michaels Dolce products and where you can buy them.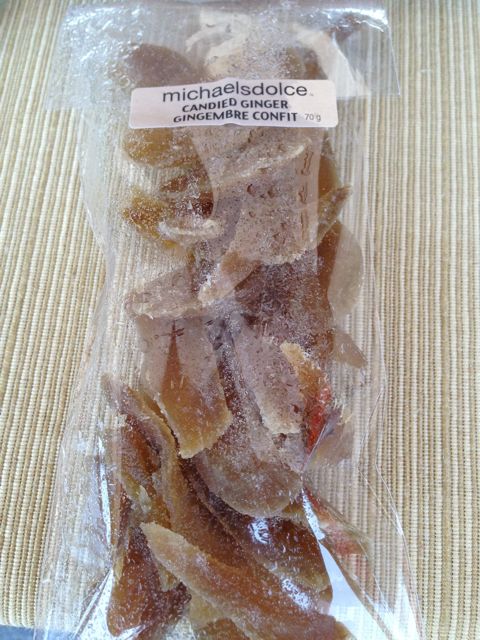 d) Maple Syrup Cones (Byward Market). I did not buy one of these .75 cones on this particular trip..but I really did want to!! I have such fond memories of these cones from my childhood. Have you ever had one? On this particular occasion my tummy was not happy but my eyes were!!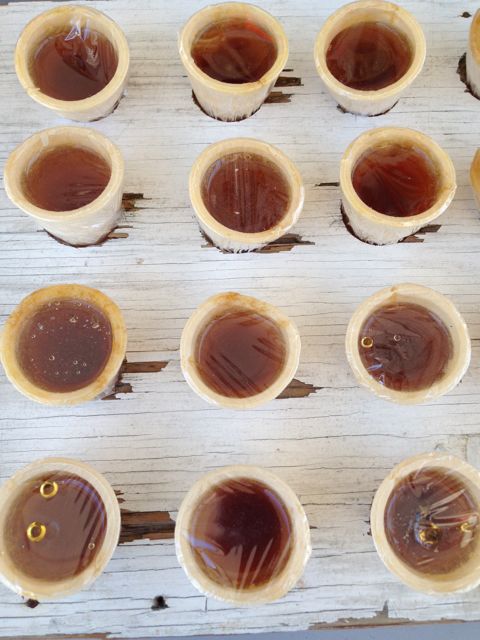 e) Deep Fried Pickles and Beer from the Big Rig Brewery and Restaurant (2750 Inis St.). I've always wanted to try this restaurant and finally I got there!! YAY. The beer scene in Ottawa has really exploded so   I was all too happy to check out these deep friend pickles and a flight of beer, on a gorgeous Saturday evening.
When I returned from Toronto, I made a huge Kale Salad. I try to lead a balanced life. Can you tell?