I generally don't include photos of myself in blog posts, but this photo truly reflects how I was feeling at the CNE media preview. I just couldn't stop smiling. Please continue reading so you can find out why I was smiling!!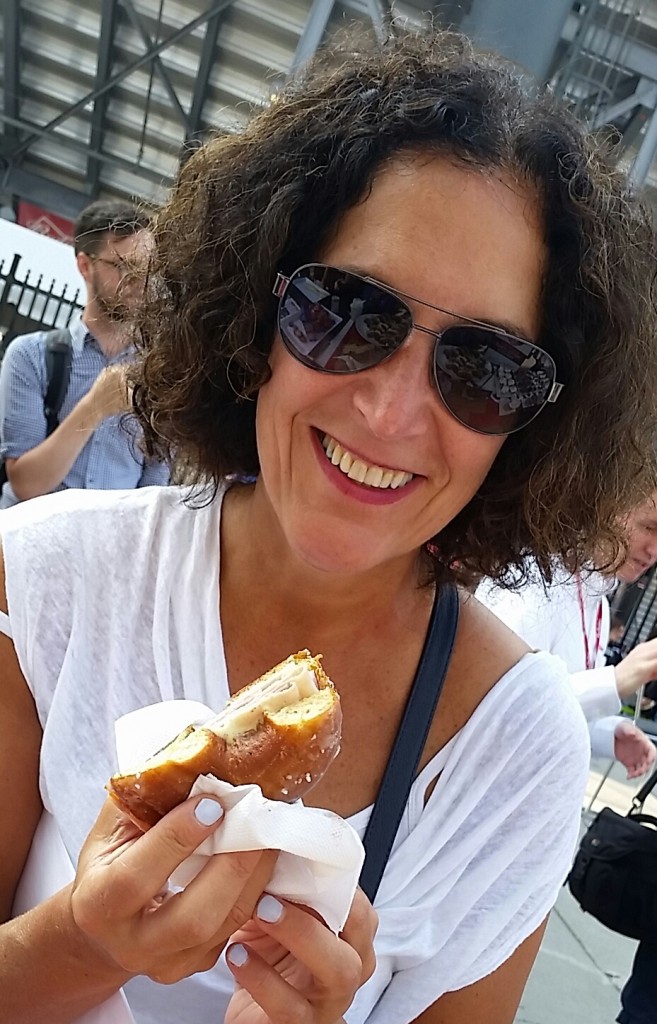 The food served at the CNE is creative, fun, tasty, and memorable!! There is a reason why more than a million people flock to the CNE every year. Here's what caught my attention at this year's CNE media preview.
1. Tim Hortons served a Honey Dijon Ham  Pretzel Donut Sandwich that was simply too good for words. I had one bite – then two bites – and then I had to force myself to put it down. I'm still thinking about this sandwich as I write about it as I wanted to eat the ENTIRE thing.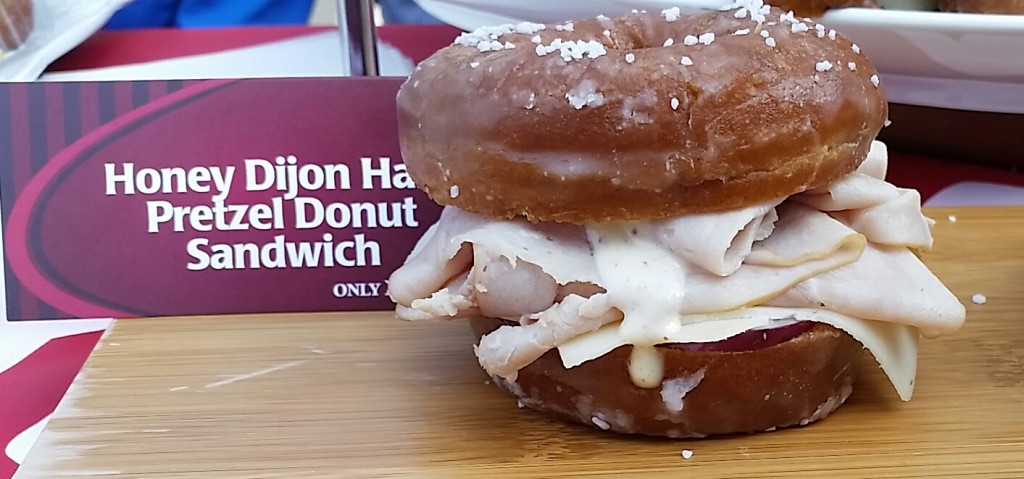 2. Tim Hortons also served  two Timbits (cotton candy and cola) as well as a Tim Horton Poutine. It's described as a sweet "poutine" made out of Timbits  and decked out in delicious decadent dessert toppings. I had the Timbits (I'm a huge fan) but will have to return for the poutine!!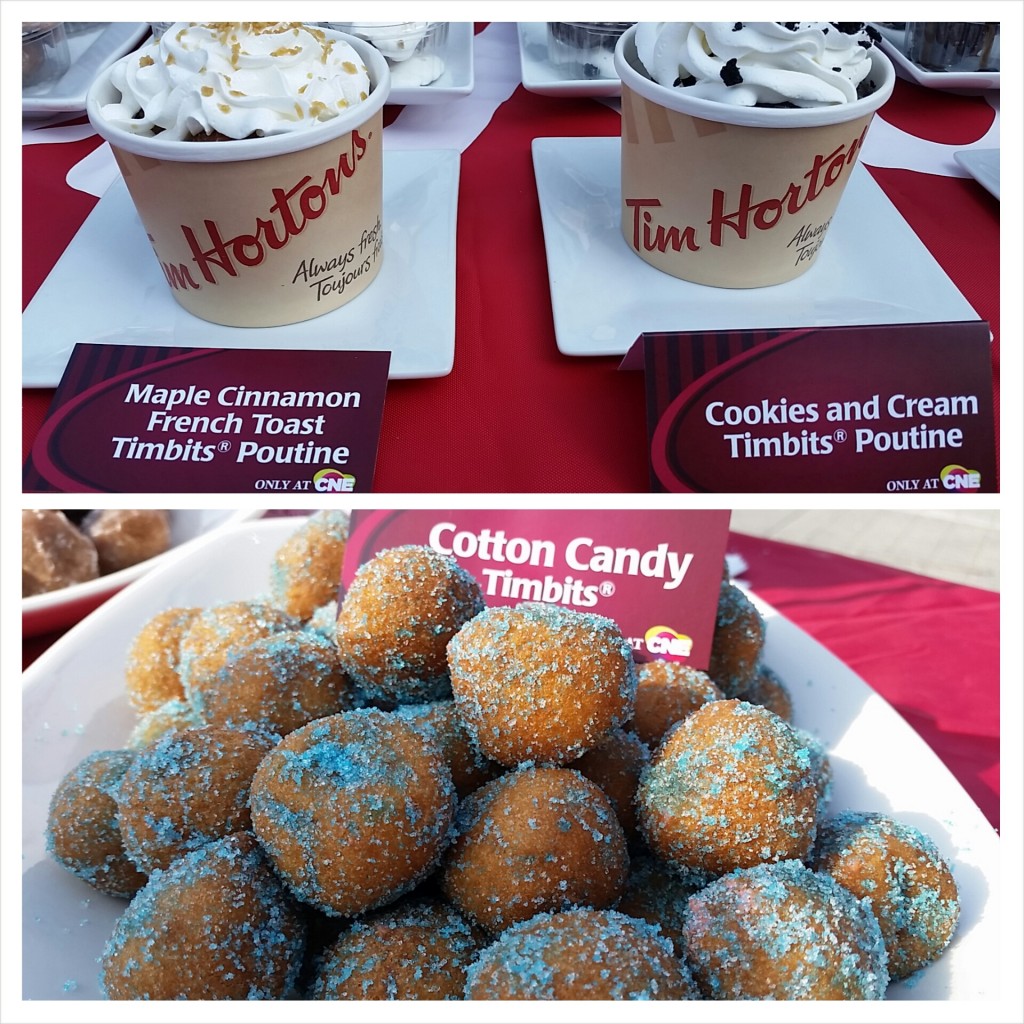 3. Fran's Restaurant Deep Fried Rice Pudding. This item really stood out as it was the perfect combo of crunchy and creamy. I wish this was on their menu all year long!!  (are you listening Fran's Restaurant?).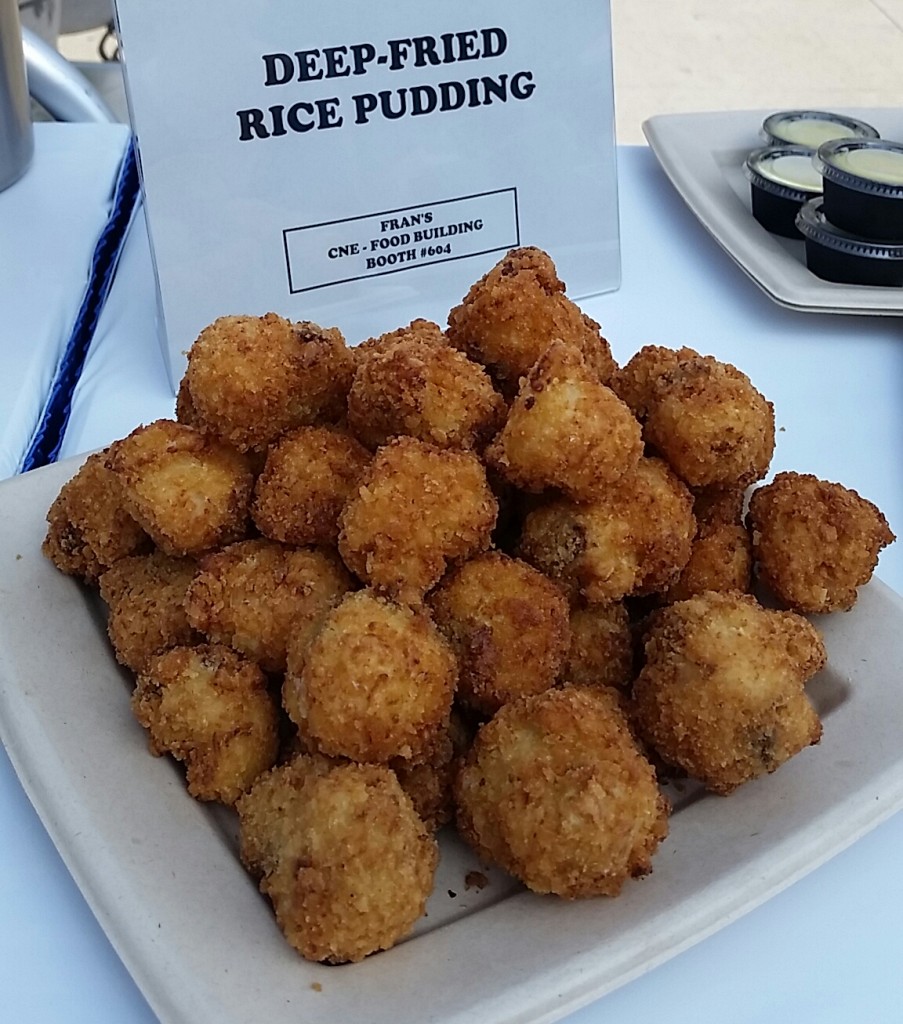 4. This Frosted Flake Battered Chicken on a Stick  (from Iron Skillet Sirloin Tips) also caught my attention. There was something about mixing sweet with savoury, plus a bit crunchy – that really appealed to me. It was truly Grreaaaaat. (Tony the Tiger would approve. I'm sure of it).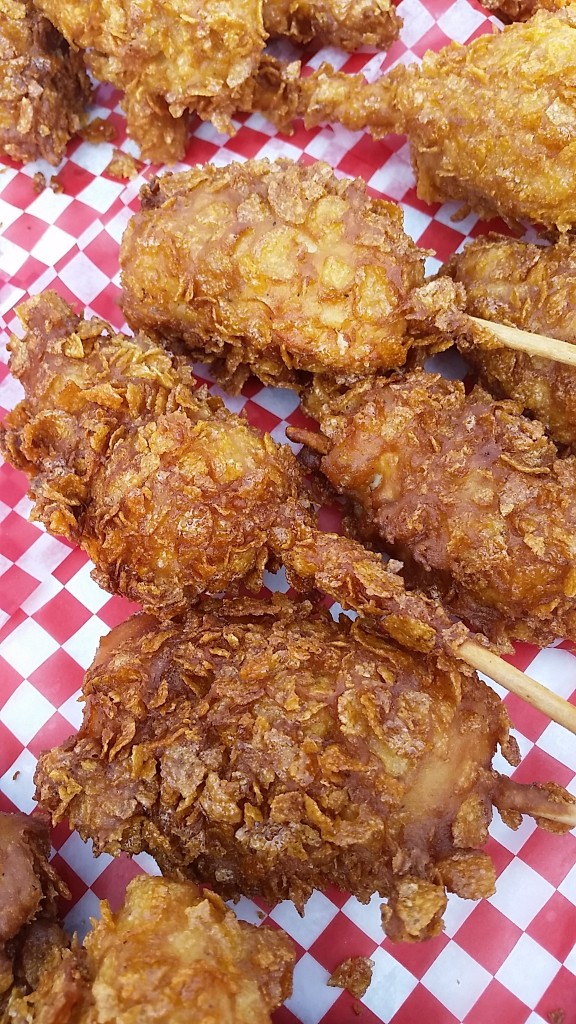 6. Bacon Wrapped Grilled Cheese from Bacon Nation: 6 strips of bacon weaved around a grilled cheese sandwich. Need I say more? I will happily run a few more kilometres so I could consume one of these sandwiches!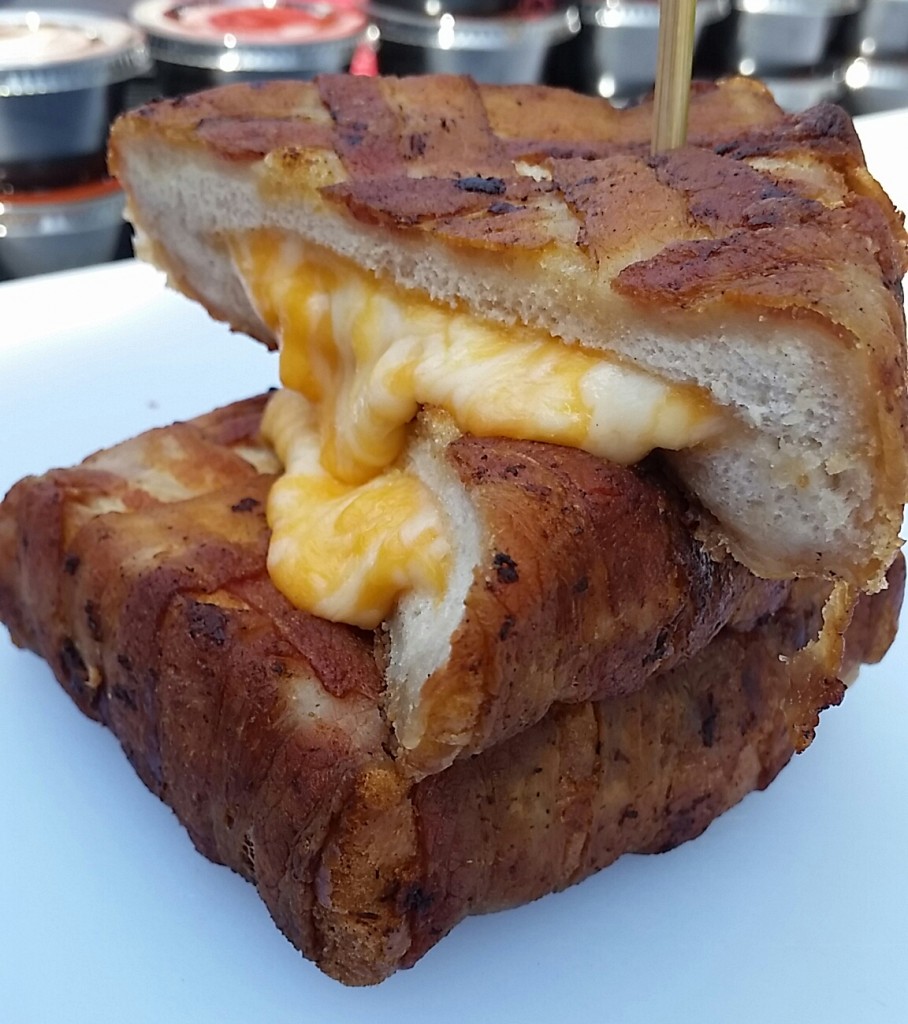 I hope this blog post has inspired you to head the CNE for some imaginative offerings!!
For more information:
Website: www.theex.com
Dates: Aug 21, 2015 to Sept 7, 2015,
Location: Exhibition Place, Toronto
Twitter: @LetsGoToTheEx
Instagram: @LetsGoToTheEx