I've been a fan of Macarons ever since I tried one a few years ago. For those of you who haven't tried one, here's what you need to know. They are small round discs that are made of egg whites, almond flour and sugar and filled with a ganache that can be ANY flavour. I was told from La Bamboche that their top selling macaron is caramel sea salt. Other flavours you might find include: chocolate, matcha, strawberry, lavender and more. I'm ALL about flavour so these delicate treats have my name all over it!!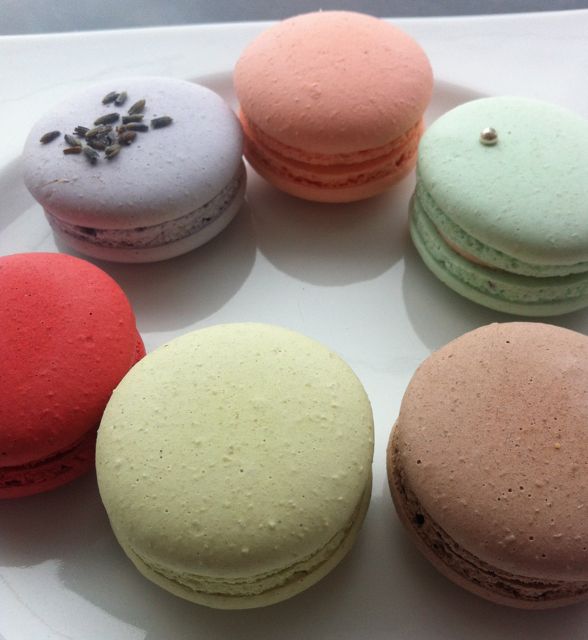 Now let's talk about Macaron Day TO. Firstly this is a world wide event that takes place on March 20th. Toronto is now participating for their second year in a row.  The event is spearheaded by  Michel Firanski, from La Bamboche, however 18 different patisseries are involved!! 25% of sales that day will be donated to the Red Door Family Shelter. All you have to do is visit one of the patisseries on March 20th for your FREE macaron. (which will be limited at each location). Truly – this is an amazing event. Last year close to  $6500 was raised and I'm sure this year, that number will increase.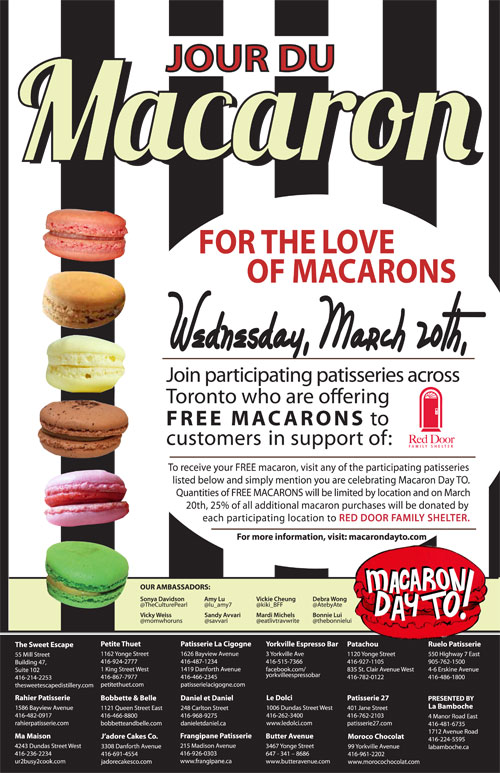 Today  I went to CHIN TV to hear Lisa from Le Dolci, who spoke about Macaron Day TO on the Festival Italiano di Johnny Lombardi show. Many thanks to @Ali_Bidabadi for making this happen!! Here's a lovely photo of Andrea (on the left) who is the host of the show, interviewing Lisa (on the right).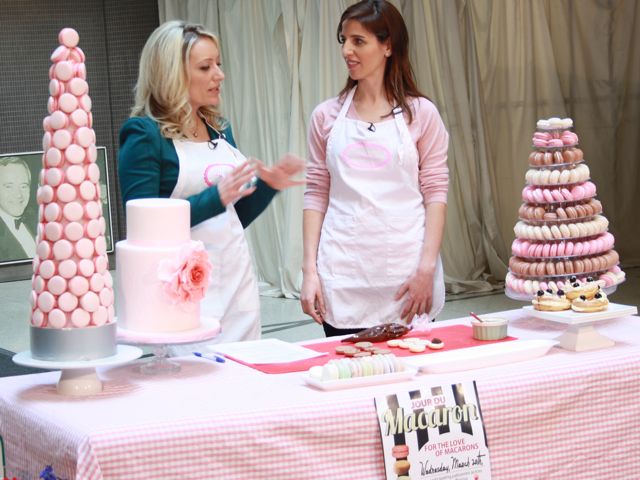 Hope everyone gets a chance to participate in Macaron Day TO on March 20th. I will be hanging out at La Bamboche that day – eating a Macaron or two or three or four…LOL
For Further info:
Twitter: @macarondayTO
Facebook: www.facebook.com/macaron
Website: www.macarondayto.com