This week, I participated in a facebook contest to win tickets to the Umbra VIP warehouse sale and I WON!! It was my first day of being unemployed and therefore I had the time to go out to the International Centre on a Friday at 10 a.m. What perfect timing!
Here's a great photo of what you can expect:
I really do love this sale as the discounts are tremendous and the quality of the products are amazing!! I spent $70 in total for: 2 garbage cans, 1 storage unit, 1 kitchen shelf, 1 jewellery rack, 1 paper towel holder, 1 wall decor, and 1 (adorable) belt holder! Here's a few photos of my favorite purchases.
My favorite purchase is this rack ($10)
Not to mention, my bathroom was screaming to have one of these organizational units.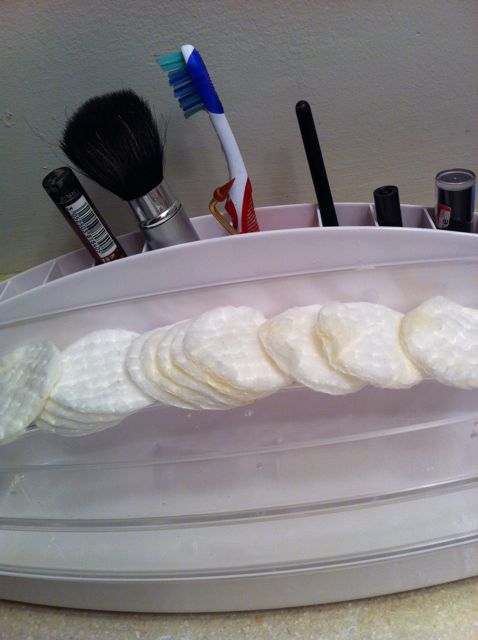 You should go. Seriously.
Here's the info you need to know. Happy Warehouse Shopping!!